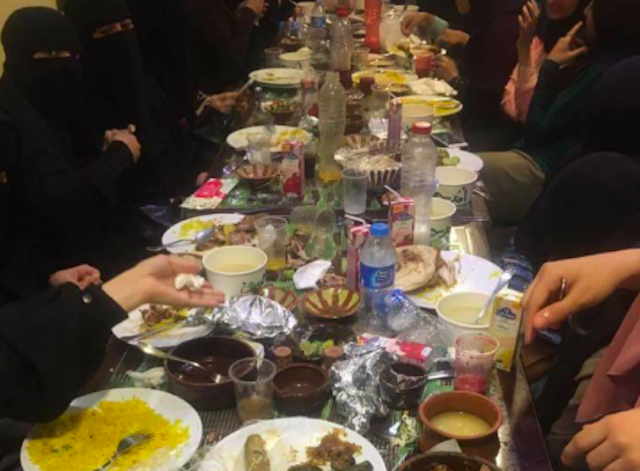 For the past three days, one of Egypt's favorite restaurants, Om Hassan, has been under fire for allegedly insulting and harassing customers for simply wearing niqab. The story without sounded fishy, considering the fact that this is a local restaurant that doesn't have a specific dress code or guest list. It is a very simple venue, serving Egyptian food, so it was very disappointing to read about a discrimination incident.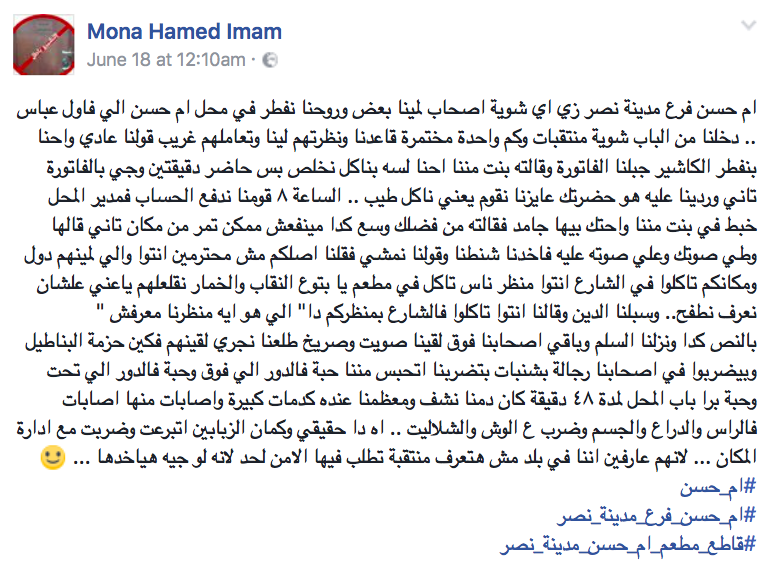 Mona Hamed Imam stated on Facebook that she, along with her niqabi friends, sensed some sort of disgust from the employees serving them at Om Hassan during a Ramadan iftar. Their meal allegedly ended with one of the waiters touching one of her friends inappropriately which lead to a verbal fight, and somehow, the staff got physically aggressive with the ladies.
Om Hassan has just released footage of the incident which clearly shows the store's name. However, details explaining how things got physical aren't that clear. The restaurant issued an apology to the ladies for how their staff reacted to being falsely accused of harassment.
Now the real problem started when people started tracking down the tagged ladies in these posts. To say that people found their profiles disturbing would be putting it mildly. Unfortunately, their statuses and profile pictures that showed support to jihadism and radical ideologies left many with zero sympathy towards these ladies. This is a sad situation because this might have been, in fact, a harassment case.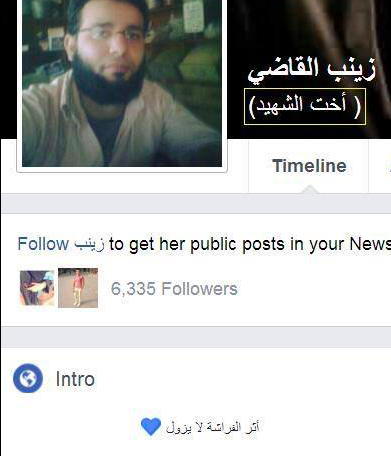 Another valid and repeatedly asked question has been raised: Can a woman's niqab be a threat to a country's national security? If things has escalated at the restaurant, what would be the use of this footage if you can't see the customers' faces?

WE SAID THIS: Tell us what you think in the comments section.