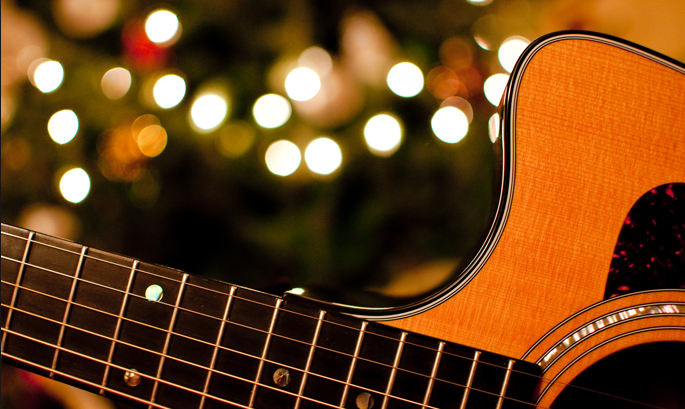 It's that time of year again. The end. And what better way to get in the festive spirit than with holiday music. Except not that cheesy Mariah Carey stuff, we're talking about covers of that cheesy Mariah Carey stuff!
Here's a roundup of some of our favorite modern remakes of Christmas classics:
Sam Smith – "Have Yourself A Very Little Christmas"
Alice Smith – "Silver Bells"
The XX – "Last Christmas"
And because we couldn't choose…
Florence and the Machine – "Last Christmas"
Katy Perry – "White Christmas"
John Legend – "Let It Snow"
Maroon 5 – "Happy Xmas (War Is Over)"
U2 – "Christmas (Baby Please Come Home)"
John Mayer – "I'll Be Home For Christmas"
Band Aid 30 ft. One Direction, Ellie Goulding, Ed Sheeran and more – "Do They Know It's Christmas"
TLC – "Sleigh Ride"
The Temptations – "Silent Night"
Lady Gaga and Joseph Gordon-Levitt – "Baby It's Cold Outside"
Zooey Deschanel and Joseph Gordon-Levitt – "What Are You Doing New Year's Eve"
Jack Johnson – "Rudolph The Red Nosed Reindeer"
Anya Marina – "I Want a Hippopotamus for Christmas"
Catherine Feeny – "The Christmas Song"
Pentatonix & Tori Kelly – "Winter Wonderland/Don't Worry Be Happy"
Bastille – Christmas Mashup
And now onto funny, because what's Christmas without a bit of laughter?
Ten Second Songs – "All I Want For Christmas Is You"
Minions – "Jingle Bells"
WE SAID THIS: Merry Christmas from the Empire!