Bad news for all film lover in Dubai. The 15th edition of the Dubai International Film Festival (DIFF) will not take place in 2018.
Last year, the festival was packed with superstars as Cate Blanchett and Sir Patrick Stewart and hosted almost 2,000 screenings and over 200 Arab filmmakers.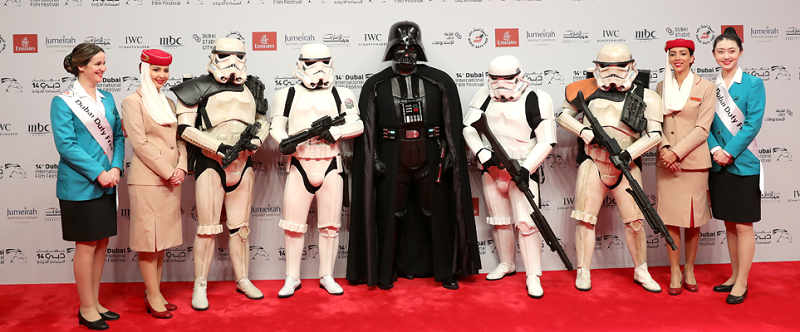 However, the film festival will be held every two years now, which means we have to wait till 2019. Aiming to support the growth and evolution of the film and content industries in the region, the decision to postpone the festival was made.
"With the vast changes taking place both in the regional and global movie-making and content industry, we are seeking to redefine the Dubai International Film Festival's approach towards nurturing growth, creativity, and talent," Dubai Film and TV Commission Chairman Jamal Al Sharif said.
WE SAID THIS: Final dates, details, and the new program are expected to be announced soon.