Like in most Arab countries, Lebanon does not care for homeless dogs. However, the very fact that the dogs wander in the city streets is an issue for them, forcing them to solve that issue. How, you say? They get rid of those dogs…lethally. *whimpers*
But never fear, for there is one man by the name of Mahmoud Mawass from Tripoli who's on a mission to save these stranded dogs! He's gathered up a team of dog loving volunteers that will dedicate their time to rescue dogs by reporting and sending them to the very few NGOs in the country who do provide homes for dogs. He's currently on a quest to open the first dog shelter and kennel in Tripoli called "Paw Shake" where dogs can recover, get nurtured, and become well-trained and ready for loving families to adopt.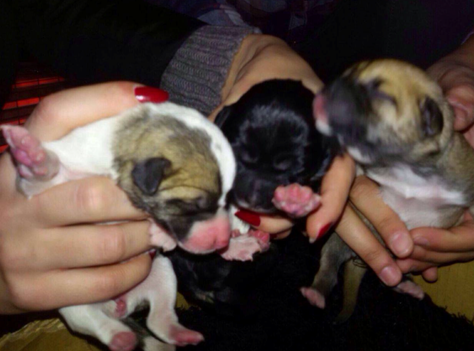 To meet the costs needed to open the fully functional home, he's launched a crowdfunding campaign on Zoomaal called Take Me Home. According to the Paw Shake Facebook page, it will be "2000 square metres of land, equipped with a veterinary, a grooming room, and a training area to operate and receive the maximum number of dogs possible." There will also be a 24-hour hotline that people can call to report any homeless dogs in their neighborhoods or in case of accident or emergency pertaining to dogs.
"We want this shelter to exist to help these animals. Our mission is to build no-kill community that respects and values the life of every animal, to end the overpopulation of homeless dogs, and to transform animal welfare by rising to higher standards in the way animals are treated," Mawass tells us.
WE SAID THIS: Save the dogs in North Lebanon!