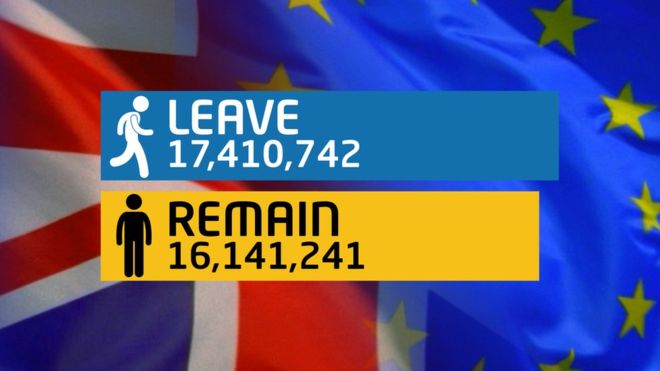 Britain's voting to leave the European Union yesterday lead to the resignation of Prime Minister David Cameron, and is the biggest blow on the European strive for unity since the last World War.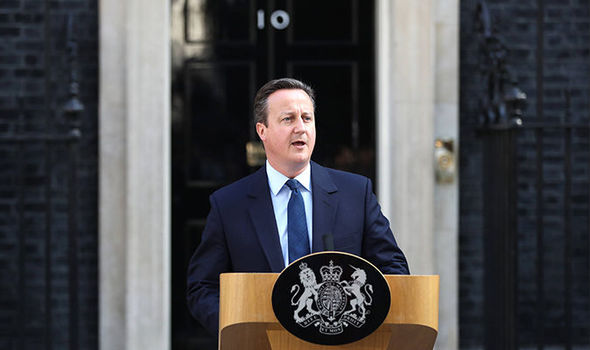 As First Minister of Scotland, Nicola Sturgeon reminded us Friday morning, everyone is facing a lot of uncertainties at the moment. As of today, it is important to know that the various consequences of the Brexit vote on financial markets, political climate, and social context are only due to the fear of what the future holds for the whole of the UK as nothing is set in stone just yet.
EU leaders were already clear that they were hostile to any renegotiation of Britain's membership terms, and that they would try to cut short the unnecessary uncertainties we were just talking about, but we still won't know until next week what exactly the European Council holds for England's withdrawal. London still should have a two-year period (set in the article 50 of the Lisbon Treaty) to engage in exit talks and redraft a whole lot of legal terms for themselves. Besides, the Prime Minister won't be replaced until the October Conservative party conference.
So all we know for sure at present is that expectations about Britain's future are uncertain, and we have already seen since even before the results that uncertainty has negative implications. It goes without saying that no part of the global financial market complex will be left untouched, and there will be legal and social consequences all over the world. So here are some stipulations on ways in which that could affect us, people from the MENA region…
1) Immigration
Although the Brexit campaign was largely based on immigration restriction claims, no immediate change is likely to be seen on immigration. For the two years of Brexit negotiations, free movement of EU workers would still apply. For other immigrants, immigration laws will also remain under the European umbrella until the entry in force of a withdrawal agreement. It has been suggested though that Britain might be less regarded by migrants as a welcoming and multicultural country as a result of the Brexit outcome, and that migrant might start favoring other countries as their "ultimate destination."
2) Refugees
France's Economy Minister Emmanuel Macron had warned in March that although the "Le Touquet" agreement is not part of the EU, Brexit could mean a withdrawal of the UK police that's currently operating in the refugee camp of Calais. As a result, the current border control in Calais might shift to the British side of the channel. Thousands of Syrians, Iraqis and other refugees would then have to relocate to the UK, if they find the means to even get there, that is, knowing that many already died on that journey.
Asylum seekers though will still have to abide by the same International Laws regardless of EU departure.
It has also been said that undermining intelligence that's been shared between the UK and other European countries could hinder Britain's "fight against terrorism" and we know from experience what the fear of terror is often used to justify higher control on refugees and immigration.
3) Trade
The rise in taxes increasing British import tariffs that is expected to follow Post-Brexit will surely affect countries of the MENA region. The UK will soon need to renegotiate its trade relations with a number of countries such as Morocco, Egypt, Algeria, or Tunisia, all currently covered by EU association agreements.
This could also mean more flexibility for Britain and less tariff barriers on agricultural goods, which could lead them to favor Tunisian olive oil for instance over the Greek one if it means lower prices.
According to the Chatham House, the Royal Institution of International Affairs: "The MENA region will remain important for trade and investment links". In 2014, they reported that $18 billion of British exports went to MENA.
4) Diplomacy
It is very likely that in a strategy to reaffirm itself as a major world power, England will want to do nothing but strengthen its alliances in the region.
However, the Chatham House has admitted that in the midst of the chaos that will follow Brexit, it is very likely that Britain's already patchy involvement in the MENA region risks becoming even more segregated. "Building trade relations with the wealthier Middle Eastern countries, primarily in the Gulf, would become even more of a priority than it is today, while relations with North Africa could end up being de-prioritized."
They added that the EU being the biggest donor to Palestine and largest trade partner for Israel (contradictory, indeed) as well as a member of the Quartet, Britain's position alone would have a lot less weight on the Middle East Peace Process .
5) Tourism
For Arab travelers who have always had London on their top list of destinations, it is officially cheaper to visit the UK now than it has been in decades. It is likely to remain this way while England sorts itself out in the coming months. So for all the Arab shoppers, this summer is more than ever the time to spend in England. The same goes for British websites for all the online shopping addicts, go for the ".co.uk.". The British sterling is at its lowest level since 1985.
The British economy being in such bad shape though means that the hundreds of thousands of tourists travelling to Morocco, Egypt or other Arabic countries every year will now think twice about their tourism expenditure.
6) Arabs in Britain
The fact that the currency is likely to remain weak is less of a good news for all the Arab British or Arabs living in the UK. Their salary in pounds is now worth less. The return on inflation might also mean higher prices of all imported goods in England, knowing that this tends to then affect all prices with time.
7) Arab Investors
Arab investors, just like most investors, probably will be staying away from the UK, at least for a while. Selling prices have dropped so strikingly that no one is encouraged to buy. That won't go without consequences given that Persian Gulf Arab investors are some of the biggest buyers of British real estate. Sovereign and private investors from Qatar, Saudi Arabia, Kuwait and the United Arab Emirates have been prolific buyers of British assets in the past decade, "snapping up billions of US dollars' worth of property, mostly in London." according to Arabian Business.
Qatar alone is one of the most high-profile investors in London, owning landmarks such as the Shard skyscraper, Harrods Ltd department stores, the Olympic Village, as well as luxury hotels. Although the small country has been very wise in geographically diversifying its investments, Brexit will definitely affect their interests.
The Bank of England Governor Mark Carney had publicly warned earlier this year that the overall flows of foreign capital into real estate, business investments and most sectors had already started dropping even just shortly after the Prime Minister's announcement of a referendum, so imagine now.
8) Military
England has always favored coalitions with the US or France as opposed to the EU when it comes to decisions regarding military interventions or military agreements. The Chatham House expects that one way that could change though is to see even more military cooperation with Jordan or Gulf countries. Overall, England would have to justify all the more its seat at the United Nations' Security Council to the already skeptics, so strong positions are likely to be held.
WE SAID THIS: Let us know what you think in the comments section…