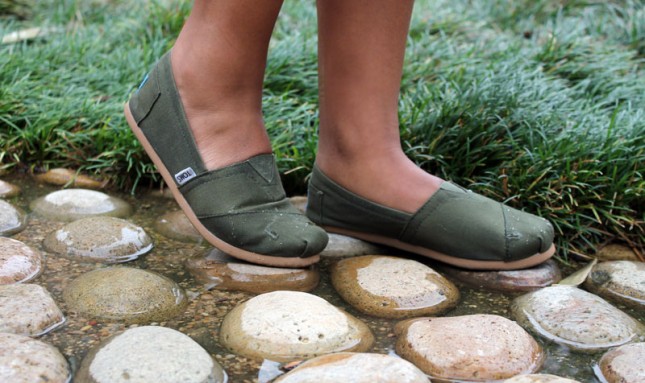 Looks like Winter is really here.
Crisp air, rain and breezy weather is wonderful, until this happens: You're getting out of your car and accidentally step into a puddle of water.
First thing that comes to mind: "F***".
Now, if you're not into the whole biker boot trend that's going on, here's where we can help. It's time to winterize and waterproof all your favorite wearables. That old pair of Toms or Vans isn't getting any more waterproof as the months go by and you've gotta keep your toesies warm!
Take a look at this: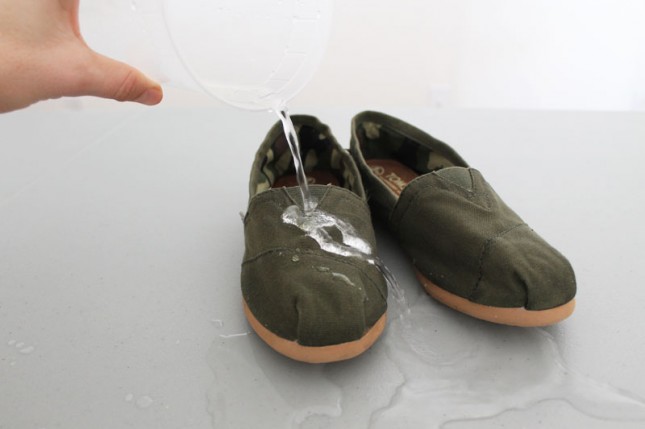 Here's the before and after shot. As you can see, the beeswax looks a bit stiff, but don't worry the shoes are still comfortable. All they need is a little re-break in, that's all.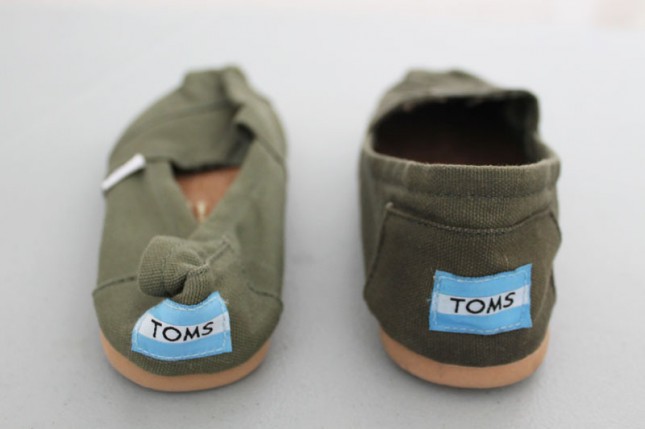 What you'll need:
Beeswax
Blow Dryer
Shoes!

What you need to do:
If you have dishwashing gloves or rubber gloves, put those on to keep your hands clean.
Rub the beeswax over the entirety of the shoe.
Use the blow dryer to seal the deal. The wax will melt all over the shoe.
Let it set in for 5 minutes.
Splash a little water to test it out.
And that's it!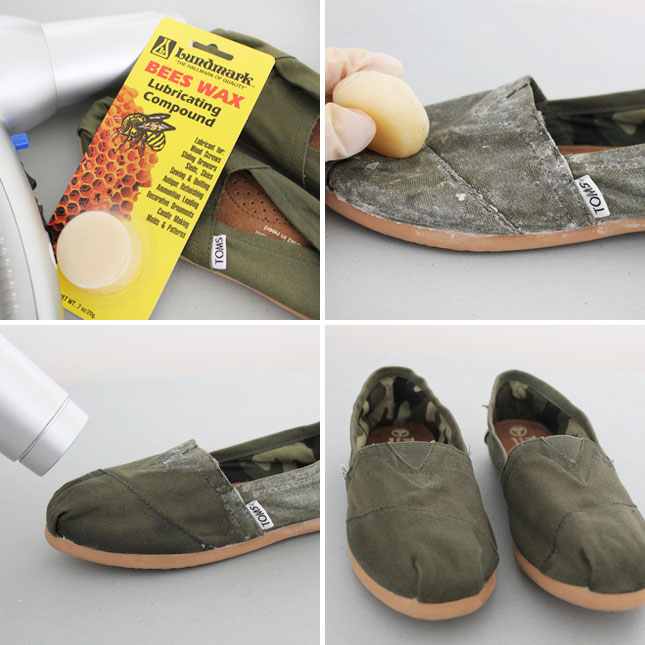 WE SAID THIS: Happy puddle hopping!