Meet Alex Dawson, a Swedish Photographer obsessed with the underwater world. Alex's deep dives document epic moments between coral reefs and his passion for extreme undersea explorations since the '90s. His Nikon lenses capture decades-old annihilated marine ships to wrecked planes, some as far back as world wars. 
The Red Sea has swept the diver's interest, and he's been revisiting points across Egypt like Abu Nuhas and Jordan, specifically the Gulf of Aqaba. He's attracted to destinations with open landscapes, historical spots, and coral shorelines, which all reflect his raw shooting style. Since running into marine species has also become second nature, Dawson often shares his courageous head on interactions with sharks, whales, wild orcas, dolphins, and more, giving viewers an up-close organic interaction.
The Stockholm-based photographer has won many local and international awards; he even represented Sweden in the Underwater Photography World Championship. Dawson was also featured as a proud first place winner for the wide angled capture of his Jordanian Royal Ecological Society that sank in 1999. 
Check out his spectacular ocean life photography below:
16 years later, he's heading back with team Dyke again for a week full of adventures. First, the Red Sea and then the Dead Sea, Petra, and Wadi Rum desert. In this picture, Model Karin Engström is photographed over King Abdullah's M42 duster anti-aircraft tank that was sunk as a tourist attraction in only six meters of water and to become a shelter for marine life.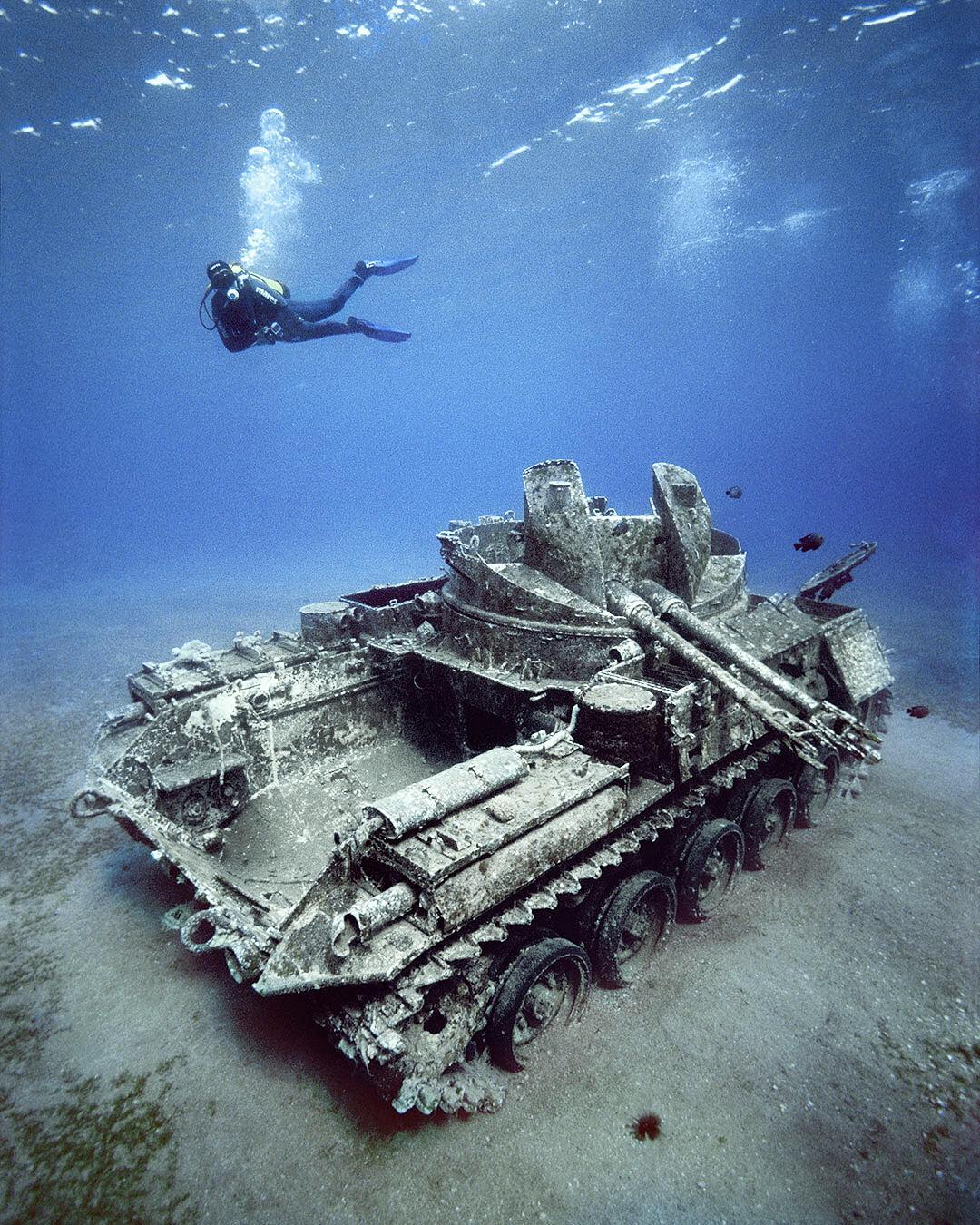 The alternative near Ras Mohammed is a beautiful site for a sunset dive. Adventuring the northern wrecks and heading for a reef cruise.
Celebrating Women's Day with this picture of underwater model Karin Engström posing after another fantastic week in the northern Red Sea back in Hurghada on Egypt's coasts.
Freediver Bilge Cingigiray ascending from the bow of Cedar Pride. Which has sunk in 1985, and is one of many great wreck dives sitting 25 meters under in Aqaba, Jordan, serving as an underwater museum.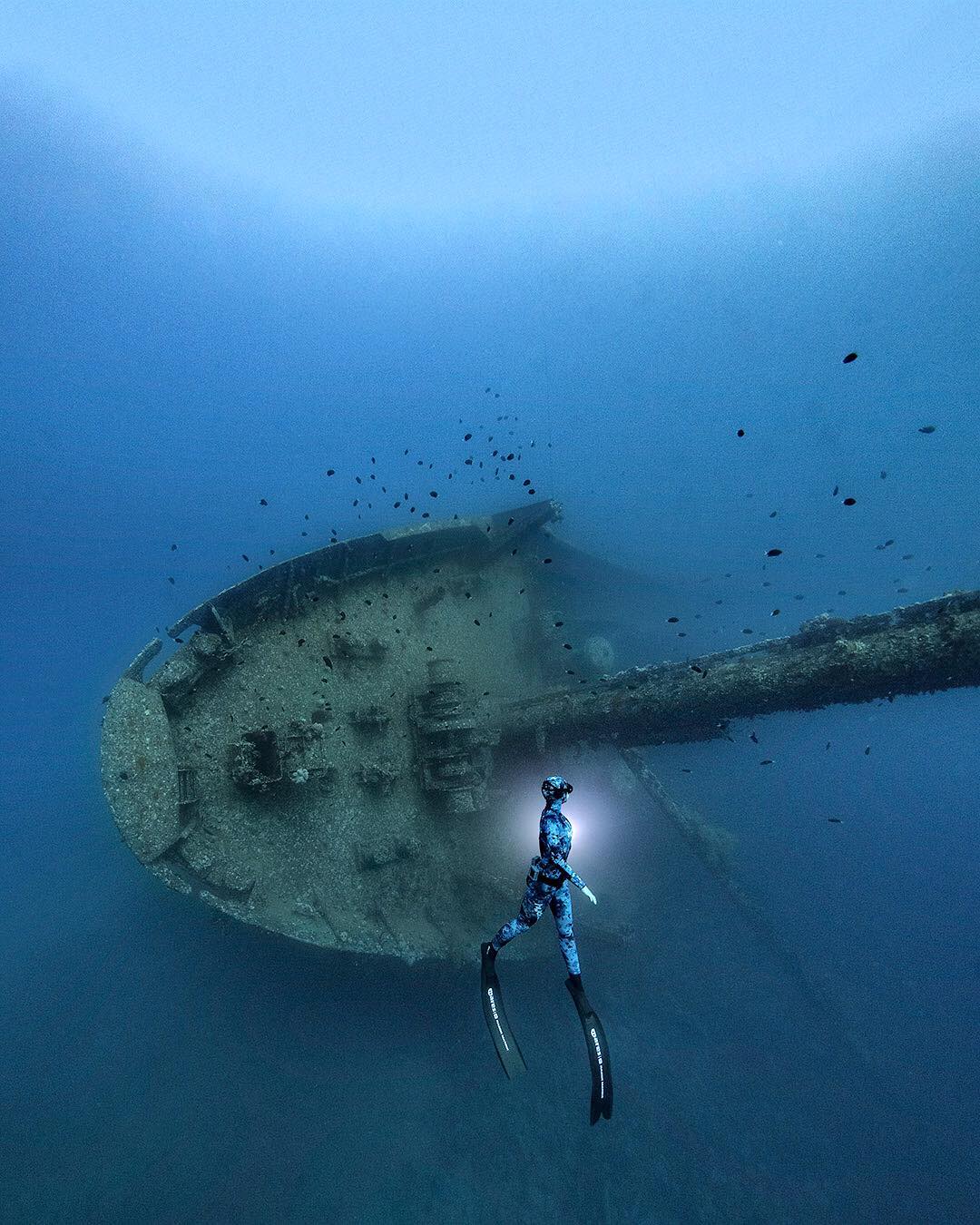 Inside SS Thistlegorm, originally built in 1940, the vessels hold many historical damaged treasures in the what is now on the world's most famous wrecks. Now, you can visit the wreck surrounded by colorful coral reefs and intact with its original content like explosive bombs and engine rooms.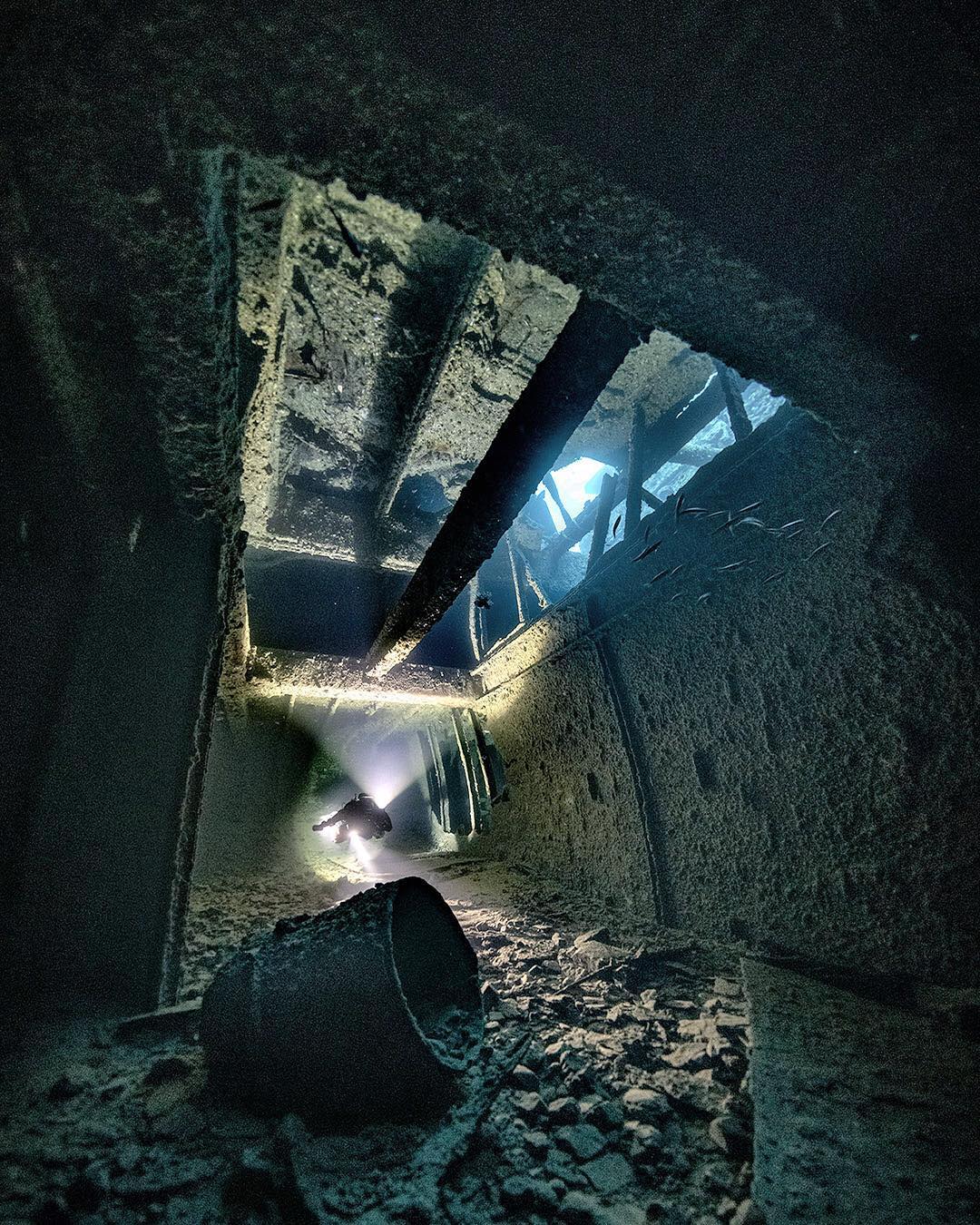 The cutest Valentine's Day wishes! Greeted from fairly warm but crispy clear water in Norway to his followers, family, and friends. How cute? Believe it or not, this was taken in the Red Sea in Egypt.
Jackfish alley in Ras Mohammed is a really cool dive site with this amazing cave, at 5 meters depth, and all its marine life. It's named after the active existence of jackfish and features all life forms. The alley is 20 meters deep and is occupied with many entrances and neighboring smaller alleys.
Thanking Scuba Diving magazine for the first price trip in the wide angle category 2018 onboard the Red Sea Aggressor. Amazing crew, super cool guests, and fantastic diving in Abu Nuhas, off Hurghada.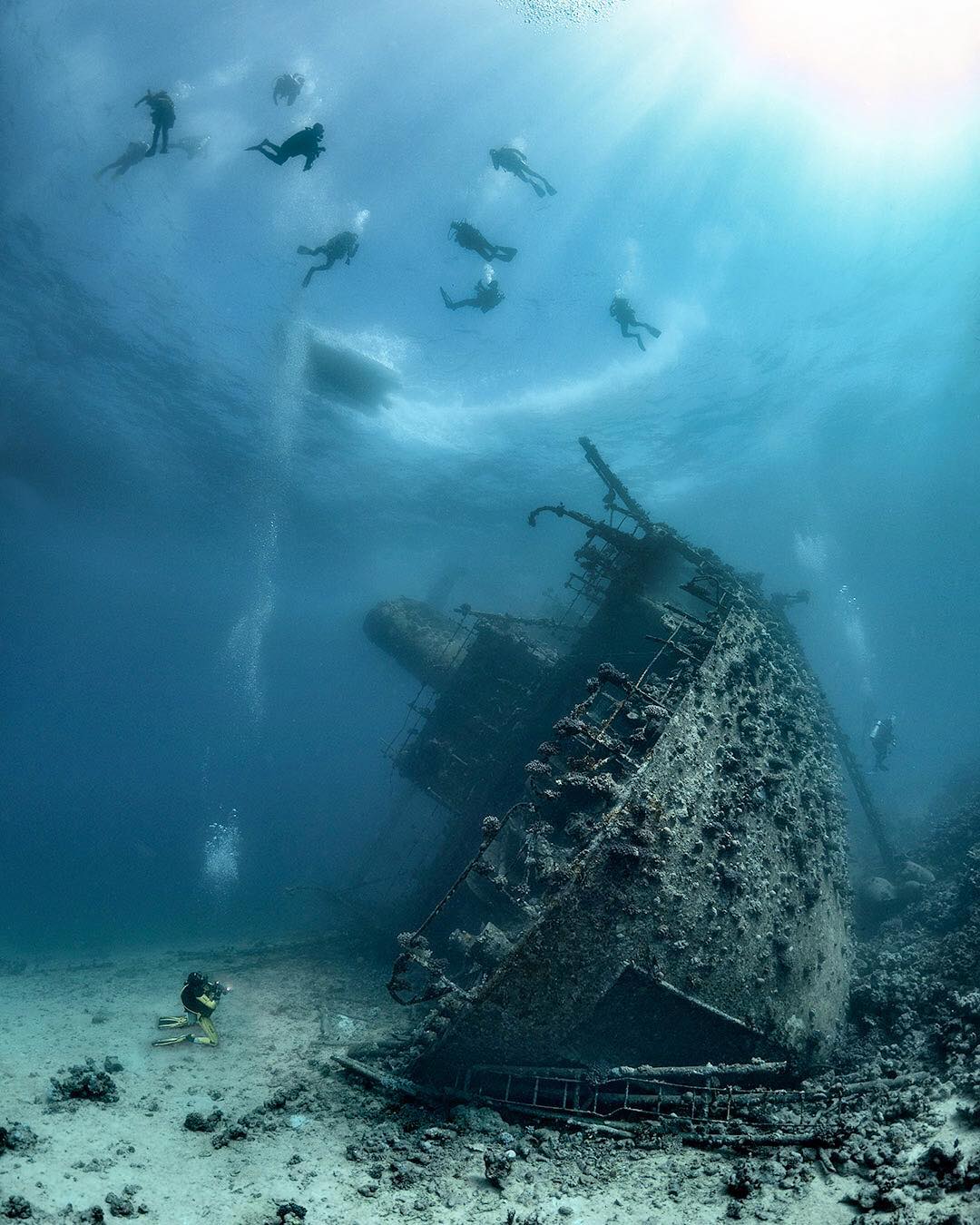 Near Ras Mohammed national park, a preserved area famous for rich vibrant coral reefs and crystal clear waters. T
his dive was made straight out the boat at the magical rose and lavender cotton candy sunset, a major plus. The breathtaking sight shows the skyline and the underwater beauty in one shot.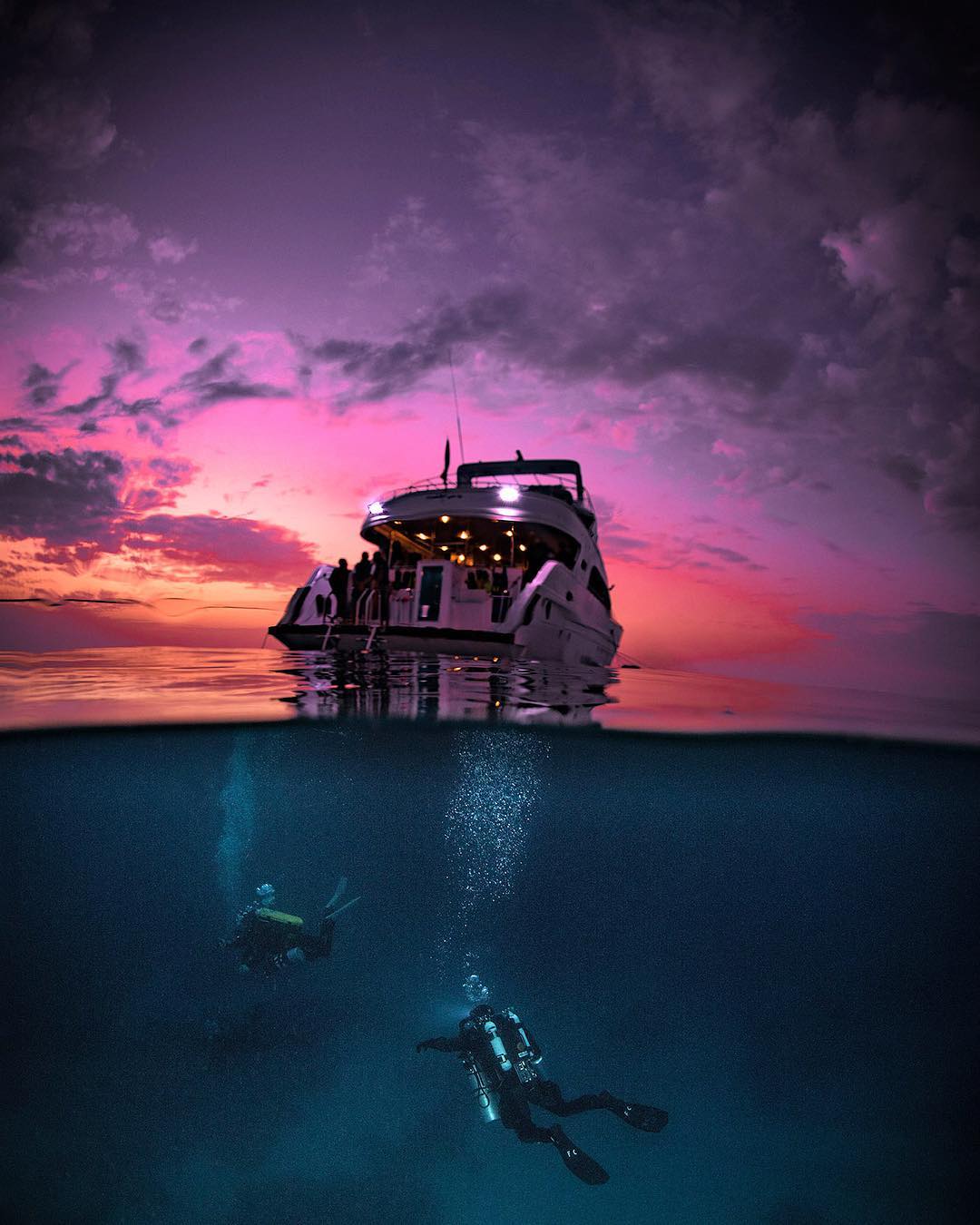 2019 trip in Aqaba, Jordan with Freediver Blige Cingigirary who captured this image just before the last sunset dive. It was an epic moment as she was flying through the heart-shaped formation of bubbles made by a fellow diver.
WE SAID THIS: Follow Alex on Instagram here!