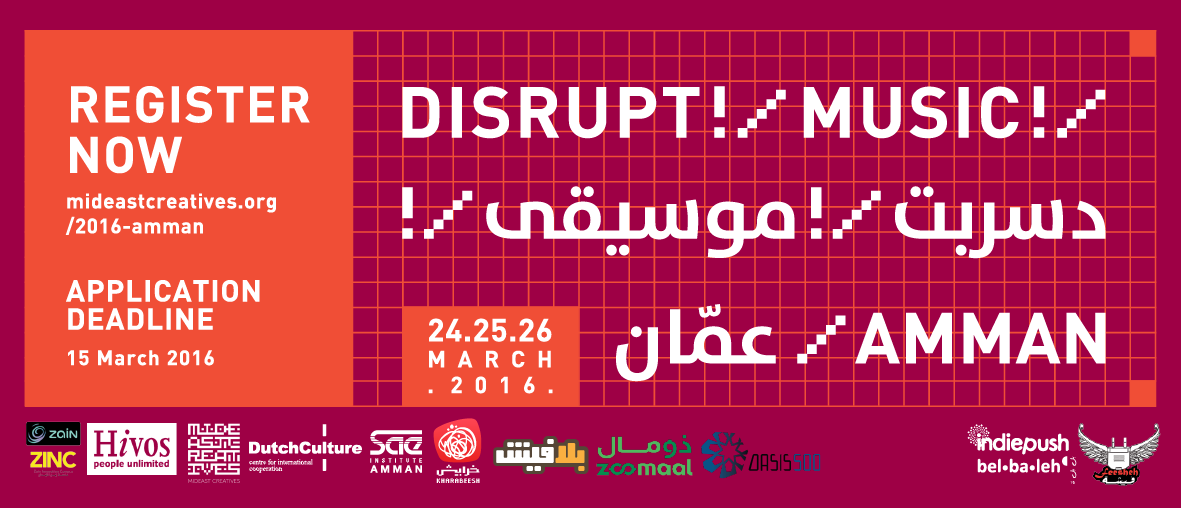 With the music industry constantly expanding and transforming, innovation within music has not only produced melodies, but businesses and careers with significance. Disrupt!/Music!/ is headed to Amman to help foster undiscovered talent and ideas in the region.
Disrupt!/Music!/ will be hosted in Amman from March 24-26 at the Zain Innovation Campus and it's going to be the most epic thing to happen to music innovation in Jordan since tea resh resh. The musical workshop is being put on by Feeseh, an online music warehouse and co-organized by Belbalah and Indiepush, with sponsorship from Mideast Creatives.
The contest will consist of 15 teams from Jordan and Egypt focused on changing the music industry through their unique projects. Mentors of the workshop will include Abed Agha of Vinelabs, Budi Vooget of Heroic Records, and other creatives from Oasis500.
Prizes include an investment offer from Oasis500, $1,000 Zoomaal credit and 6,000 Euro distributed among the top three winners, and more.Other Disrupt!/Music!/ partners include HIVOS MidEast Creatives, Dutch Culture and Kharabeesh.
WE SAID THIS: For more on Disrupt!Music check out their site to register and get updates on their Facebook event page.