The pandemic has changed our lives since it has compelled us to adjust our lifestyles and adapt to new measures in order to stay safe from this violent virus. As time passed, several countries created new treatments and vaccines to aid in the fight against the pandemic and to improve people's immune systems. Middle Eastern countries have done everything they can to identify new strains and help slow the spread of the pandemic in a variety of ways. Cases decreased as a result of safety measures and severe limits, and infection rates have not yet risen. But what about combining medicine and technology? Isn't there a way for technology to assist individuals and foresee the spread of pandemics?
Well, medicine and technology are two things that, when combined, provide amazing outcomes and lead to new advancements. But, in that case, which country do you think would be the first to do so? Without a question, the United Arab Emirates! Thus, the Ministry of Health and Prevention (MOHAP) in the United Arab Emirates has initiated surveillance using an electronic system (SPHERE), which is critical for the rapid reaction required to battle infectious diseases.
This technology will also be able to monitor data and information in order to determine the distribution of health hazards and prioritize public health measures in the UAE. Dr. Nada Al Marzooqi, Director of MOHAP's Preventive Medicine Department, reiterated that this new technology is an electronic public health service for surveillance records registrations and early warnings and that it will act as a hub to collect data related to public health events from local entities associated within the UAE.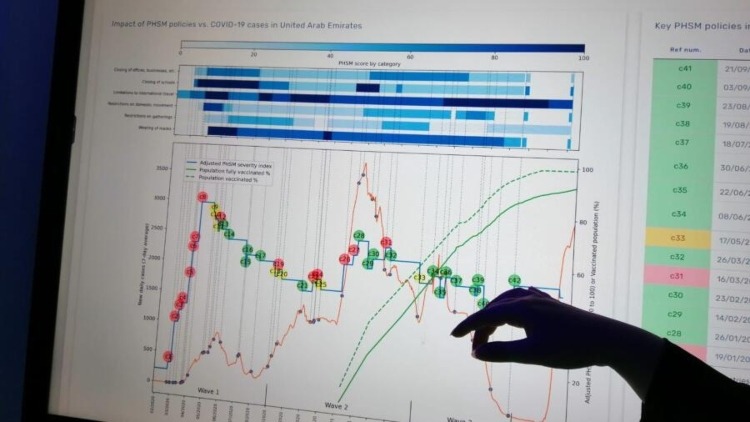 This will greatly aid in the creation of a database for early warnings or hazards to public health. MOHAP will also work to build a robust database for research purposes, as well as to make decisions and take preventative steps connected to public health initiatives. Predicting and monitoring events before they occur is more important than reacting to contain them. As a result, this Artificial Intelligence (AI) technology will assist in predicting and mitigating outcomes. This also aids in contact tracing and a variety of other tasks.
This new technology rollout is critical since many countries in the region should use it for a variety of reasons. We will be better prepared in the face of potential pandemics if we can foresee and incorporate data and research into tracing pandemics. This will also help us understand how these viruses arise, evolve, and spread uncontrollably. It is critical for Middle Eastern governments to adopt innovative ways as a means of combining technology and medicine, as well as the use of data, to assist and to establish a safer environment and be better prepared. Restrictions, immunizations, and wearing masks are all necessary and significant measures, but adding technology and utilizing data based on professional research is even more vital and efficient in this modern era!