2014 will always go down in history as the year that shaped this decade of superhero movies. At San Diego Comic Con, Marvel announced nine dates for nine new movies from 2016 to 2019, starting with a challenge to DC comics by scheduling the Captain America 3 release date on the same opening weekend of Batman V Superman: Dawn of Justice.
We all wondered whether DC would keep the same date or back off and change it. Personally, I was 80% sure that they would change it, which is what happened, with DC moving Batman V Superman to March 2016. At this moment, it seemed that Marvel was winning at the superheroes movies game, but then a week ago, DC announced 10 dates for 10 new movies featuring their superheroes.
Let's not forget that Sony still has the rights to Spiderman and FOX has those of X-Men and they have big plans for both franchises.
Let's have a look how this decade has gone so far and what's coming in the next six years.
2010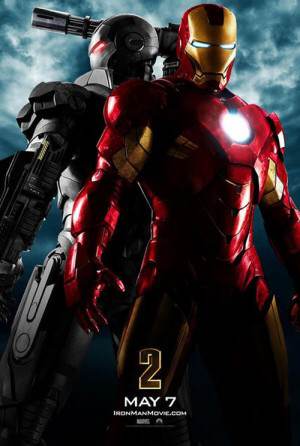 It was a warm start with only Iron Man 2 opening this year.
2011
Thor and Captain America teamed up for Marvel against X-Men First Class from Fox.
2012
It was the ultimate war between Marvel's The Avengers and DC's The Dark Knight Rises, which Avengers won by miles in the box office crossing the billion and a half mark worldwide.
Meanwhile, Sony's The Amazing Spiderman failed so badly that fans started talking about rebooting again or giving the rights to the characters back to Marvel.
2013
It was the beginning of Phase 2 of Marvel's cinematic universe, Iron Man 3 and Thor: The Dark World were up against DC's Man of Steel and FOX's The Wolverine, which was not good as previous X-Men movies or even X-Men Origins: Wolverine.
2014
The most anticipated movie this year was FOX's X-Men: Days of Future Past, which had most of the X-Men from the 2000s era and the X-Men from First Class together in one of the best comics-based movies ever.
But Marvel had a surprise up their sleeves with Guardians of the Galaxy, which explores the space side of the Marvel universe with the awesome Star Lord and his bunch of misfits. Captain America: The Winter Soldier was also released, building up to the second part of The Avengers.
Sony's The Amazing Spiderman 2 also came out, but again it didn't do as good as expected! Damn it, Sony!
2015
It's all about Avengers: Age of Ultron! Especially after the trailer that was released yesterday, making it seem like it will be one of the best movies ever made. I, personally, wish for it to break Avatar's long reign on top of the box office stats.
"There are no strings on me…" EPIC!!
Marvel also has Ant-Man, which will kick off Marvel's Phase 3. Even though it has faced some difficulties, production has already started.
FOX is rebooting The Fantastic Four with a fresh new cast and we are crossing our fingers for something of the same level as X-Men.
2016
Some people are already saying, "Enough with the superheroes movies!" Those people will be so unhappy in 2016 with seven superheroes movies slated to be released.
Deadpool will open in February, then it's Batman V Superman: Dawn of Justice, which has Wonder Woman, Flash, Aquaman, Lex Luther, Cyborg and rumors about Robin, so we are in for a treat.
Then comes May with Captain America 3, and Marvel announced a couple of days ago that Iron Man will have a big role in it (civil war maybe?).
The X-Men will fight one of the most powerful villains ever in X-Men: Apocalypse.
Then in July, Marvel will introduce the magical part of their universe with Dr. Strange.
In August., Warner Bros. is taking a risk with DC's The Suicide Squad, which is a bunch of villains gathered by the government to do their dirty work (Harley Quinn, PLEASE).
The year will end with the Spiderman spin-off The Sinister Six, which is a group of super villains trying to take down the Spiderman. We aren't sure whether Spidey will have a role in this movie or if it'll just be setting up for The Amazing Spiderman 3.
2017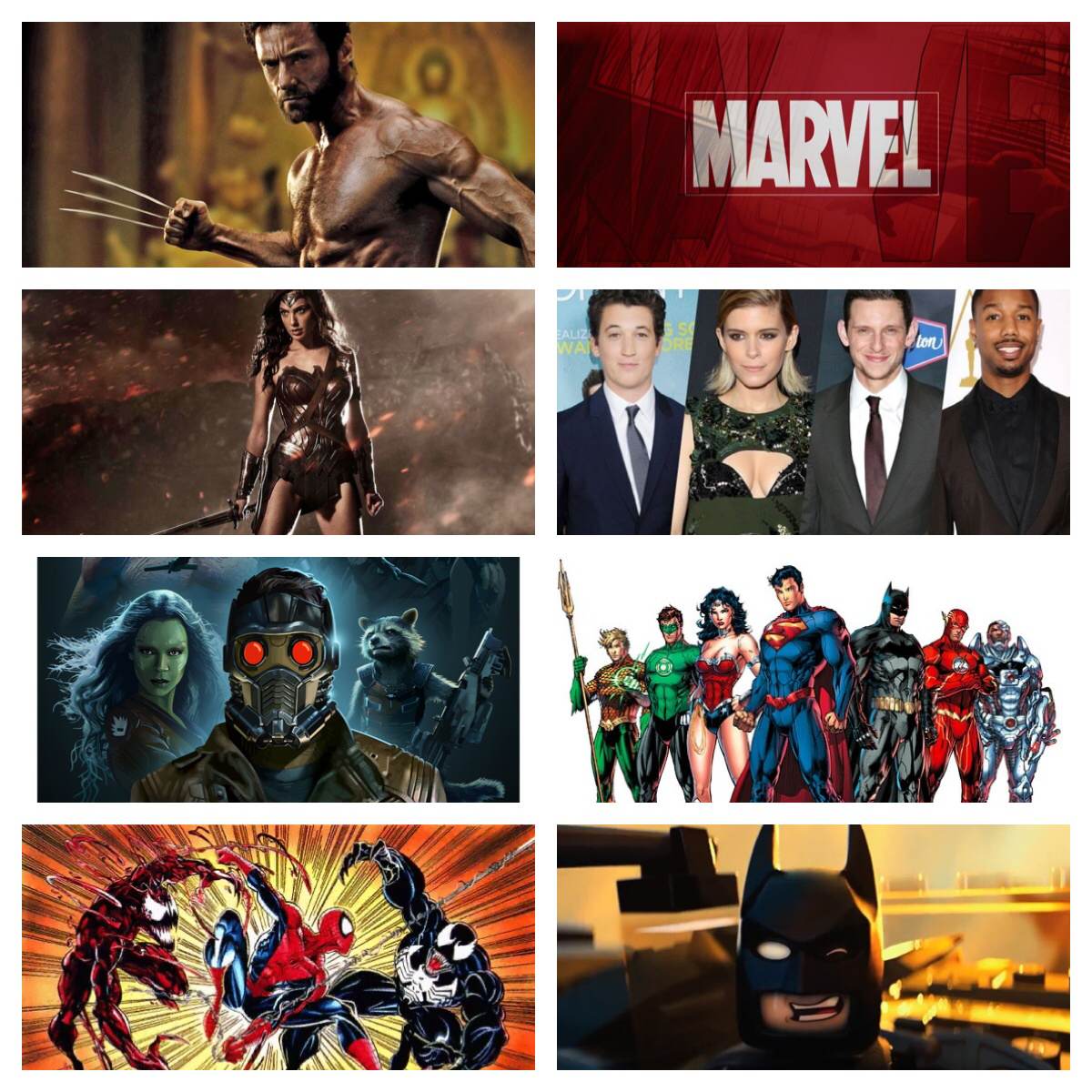 It's Christmas for Comics movies fans with 10 movies throughout the year!
It will open with the 3rd part of Wolverine, let's hope it's not the last for Hugh Jackman.
Next up is an unknown movie from Marvel – maybe Thor 3 or The Black Panther.
The Amazonian warrior will finally get a chance on the Silver Screen, Wonder Woman will hit theaters in June.
FOX's superhero family will come back in July with the second part of Fantastic Four.
The Guardians of the Galaxy will also continue their adventures in July.
An unknown movie from Marvel will be released in November.
The first part of Warner Bros. and DC's Justice League will also premier in November.
A female-lead Spiderman spin-off, Venom Carnage (with Spiderman villains), and a Batman Lego movie (YAY!) are also slated, but their dates haven't been announced yet.
2018
The fastest man alive is coming, DC's The Flash will be opening in March.
Two unknown Marvel movies are scheduled for May and July, as well as an unknown X-Men movie in July – maybe Gambit as they signed Channing Tatum for the role, but we haven't seen him in any previous movies.
Master of the oceans, Aquaman, will also hit theaters in July and then another Marvel movie in November.
The Amazing Spiderman 3 is also supposed to be released, but the date is still unannounced.
2019
Shazam will be coming in April with The Rock as the villain Black Adam, which I think is a move that DC took to prevent Marvel from trying to get him into their cinematic universe.
Marvel has another unknown movie in May and then the second part of The Justice League in June.
2020
DC is in control of this year until now, with two movies Cyborg and Green Lantern, but we're sure Marvel will announce something in the coming couple of years.
I know this list has a lot of unknown Marvel movies, but there's a lot of speculation on the Internet and it looks like the top contenders for the unknowns are Thor 3, Black Panther, Ms. Marvel, The Avengers 3, Iron Man 4 and maybe sequels for Dr. Strange or Ant-Man.
Which is the most anticipated movie of them all?
WE SAID THIS: Don't miss An Open Letter To Save Hollywood's Villains.