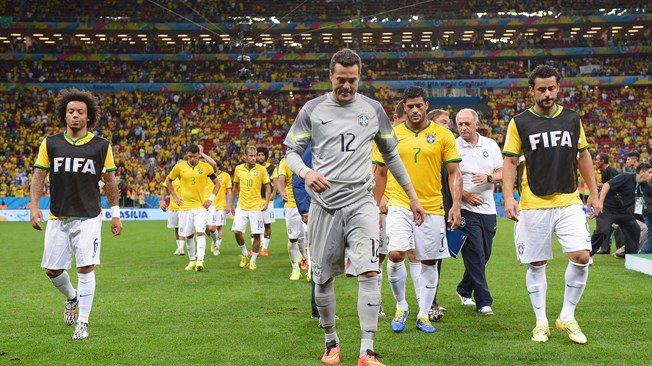 Last night, much like everyone else, I was hoping that Brazil would pull off some sort of miracle comeback to redeem themselves after the 7-1 massacre against Germany.
Thiago Silva was back on board so that was a step in the right direction. Two minutes into the game, Silva did the unthinkable, tackling Arjen Robben in the goal area, pulling him to the ground. Silva could have easily gotten a red card, but I truly believe the referee didn't want Brazil to endure any further embarrassment so he awarded the Netherlands a penalty.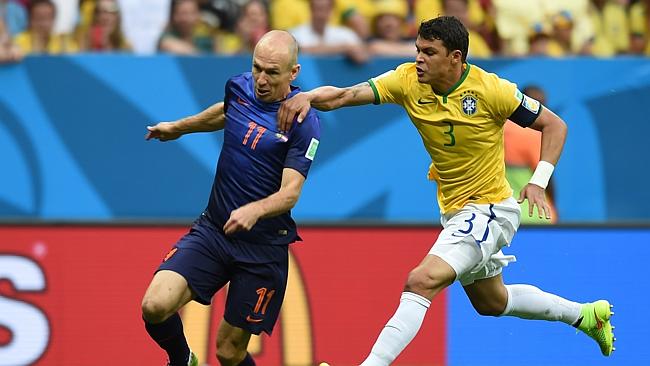 Van Persie took the shot, and Holland was up by one goal. Let me just remind everyone that the game hadn't even reached five minutes of play yet.
Immediately, the Seleção fell into disarray, leaving Oscar to scramble up and down the pitch incessantly trying to create opportunities, but he was let down by Maicon, Wiliian and Jô.
The Oranje increased their lead with a goal by Blind, who was unmarked in the goal area. Watching the replay was infuriating as five Brazilians were just floating around doing nothing as Blind sent the ball passed Cesar. I felt tremendously sad for Julio Cesar, his defensive wall had completely collapsed within the first five minutes of the game, which left him utterly exposed to the likes of Robben and Van Persie.
After half time, the Seleção regained some semblance of confidence. Oscar, Silva, Willian and Maicon briefly emulated some sort of team play, passing and dribbling passed the Dutch. All their efforts were eventually thwarted by Vlaar and Martins Indi. During additional time, Wijnaldum netted the ball one last time, to firmly place the Dutch in the third place slot.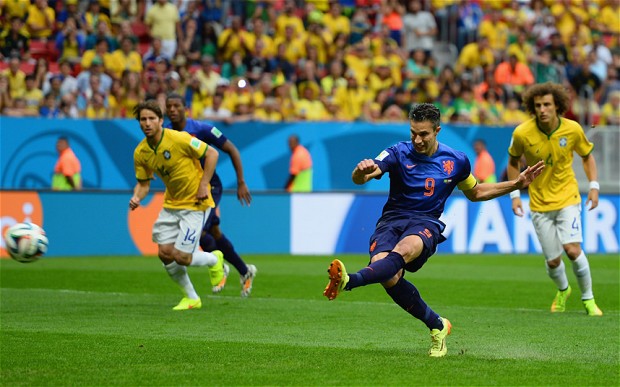 Almost immediately after full time, the Brazilian squad withdrew from the pitch without so much as a wave to the crowd. Despite their abysmal performance, tearful fans applauded them and held up Brazilian flags, and the team's complete lack of sportsmanship and appreciation for the crowd was offensive.
Teams lose and others win, that is the nature of football, and as a national team you owe it to your fans, especially as the host nation, to feign some sort of sportsmanly behavior even if you are utterly ashamed of your performance.
Congratulations to Louis Van Gaal and his squad for their 3rd place finish at the 2014 World Cup.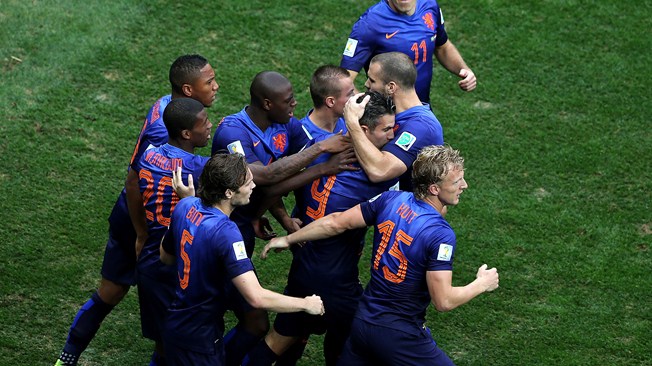 WE SAID THIS: Did Brazil lose on purpose?