By Ayten Talaat
If you've lately been following what's trending on Instagram, you may have noticed the "like/share to plant a tree in India" kind of stories. In Egypt, however, news has just come out that a diver named Mohamed Salah has started an initiative in Dahab called "Dahab Go Green" which is very similar.
This initiative aims to plant 600 trees along Al Salam Road in Dahab to provide shade in the summer heat, purify the air, and make Dahab a more attractive place for locals and tourists alike. The most exciting part of the initiative is that you can either bring your own tree and plant it or just donate EGP120 to any of your Dahab friends so they can contact them as they only accept cash. 
We talked with Salah, the main person behind the initiative, who said that Tarek El Baz, the City Council's president, was very pleased with the idea and that he wanted to meet him the same day to discuss further details. Also, he will be the one in charge of the whole project's implementation.
The species of tree to be planted will be Royal Poinciana. It's known for its large scarlet and orange flowers, the wide area of shade it provides, and its low need for water which makes it perfectly suited for Dahab's weather. These trees will be named after the donors.
Salah explained that the reason behind him wanting the trees to be named after their donors is so that they can become a good memory for them whenever they come back to Dahab, a prospect which will encourage others to do the same.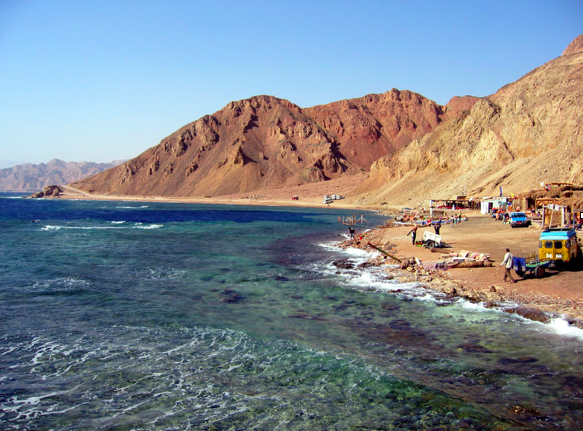 On the bright side, "Dahab Go Green" has already reached 25 percent of its main goal in three days as many people quickly became excited when hearing about the initiative. Many went beyond just donating money and donated tools as well for the planting process. A tree planting event will take place on the 4th of July in El Baz's presence.
It's not the first time for Dahab's locals to embark on similar eco-friendly initiatives. Many beach cleanup events have taken place thanks to the efforts of Dahab Defenders and Dahab's Bedouins and we couldn't be more proud of them.
WE SAID THIS: Don't miss the opportunity of planting a tree named after you! It'll be good for the environment too