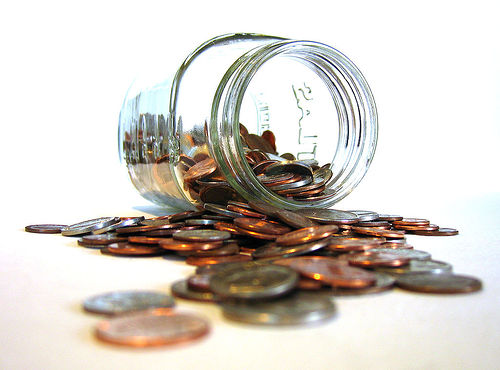 The coin jar. Now I know that it's more of a joke than a trick – every time you curse, put a coin in the swear jar, etc. But, believe it or not, if you develop such an easy habit of having a coin jar in your room, you can round up the sum by the end of each month and treat yourself to dinner! Guaranteed!
Start with this: All the change you get from groceries, delivery, etc. – drop it in a jar (preferably foiled inside so you can't see how much is in there) and set a date to open it and check the amount inside.
This trick will only work if you're committed!
Make it a challenge for yourself – all it takes is 30 days. No cheats or no treat!
So, for a month, all the change left in your pockets, wallet, handbag or side table should be downed into the jar by the end of day. That jar is opened only to deposit coins and leftover change – NOT to withdraw… Humor me!
I'll be waiting on your feedback for this trick and stay tuned for more!
WE SAID THIS: Check out Raghda's last piece in her series of financial tips for young people, "How to Get a Salary Advance from Your Credit Card".