Global COVID-19 pandemic has created numerous problems for the worldwide outsourcing industry, as lockdown orders have been increasing in India, China, and the Philippines. The large corporations are looking at the prospect of 'reshoring' the jobs, which means moving them back to the U.S. and Europe, as well as more heavily relying on the AI to replace the human work that they require.
Large corporations have created many jobs in India and other third world countries for numerous reasons, first being the cheapness of the labor. However, the novel coronavirus pandemic has shaken up the carefully-planned system that was in place for decades.
Issues of working from home
Restrictions on usual activities have created big problems for call center managers and other back-office operations for foreign companies, which rely heavily on this labor. When the rest of the world has resorted to working from home, these companies are reluctant to allow such modifications to their routine, due to the strict rules on sensitive materials, including bank transactions of millions of customers around the world, from Seattle to Paris and everywhere in between.
Additionally, the people working in India and the Philippines, two major countries having outsourced staff, live in poor conditions with many other people and weak internet connections, creating a problem for the quality and efficiency of their work. Additionally, these companies do not have enough equipment to provide to their employees. Due to these reasons, the new normal 'work from home' solution hasn't worked out for these companies.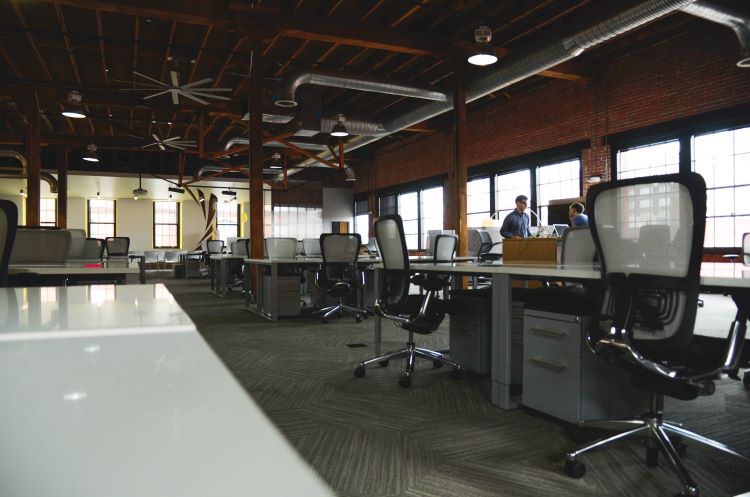 Desperate to keep things running smoothly, some companies even have their staff living at their place of work, so they don't violate the lockdown regulations. Some of these companies have such strict regulations that they don't even allow their employees to have smartphones during work hours and some even make them leave pen and paper at the door, according to Rajesh Jaggi of Playamo India. As for the online gambling industry in India, it will likely be positively affected by the pandemic. In recent years, there has been a significant increase in online gambling, due to the taxes and restrictions that were imposed on the more traditional gambling in casinos. With more people stuck indoors, they're more likely to seek out in-home entertainment and gaming and online gambling are surely on top of the list of activities that don't require getting off the couch.
The Philippines has recently become a hotspot for the Chinese gambling development and the COVID-19 pandemic will surely shake up the new tendencies. Even the Philippine President Rodrigo Duterte has been an avid supporter of continuing support of China's offshore gaming industry development in the country for the sake of the creation of new jobs. He also emphasized that the Philippines is financially dependent on the fees and taxes earned by online gambling operators.
Some companies simply told their customers not call to their service numbers anymore, all due to the fact that they can't continue operating their call centers in India and the Philippines.
Others, like the Australian Telstra and Britain's Virgin Media, have announced plans to employ thousands of new staff members back home. All with the same reason that they have offshore units in India and the Philippines. Telstra, which relies heavily on its Philippine customer service facility, initially said that it would hire 1,000 temporary workers, but later increased that figure to 3,500.
A major push for AI
The lasting change that will for sure come out of the COVID-19 pandemic will be wider use of artificial intelligence to take care of the tasks for which corporations needed human beings before, according to experts.
CEOs of large corporations heavily reliant on outsourcing for their customer service, long had plans to eventually move on to using exclusively AI to handle customer concerns. The coronavirus outbreak will only accelerate this process. AI doesn't require health benefits, doesn't go on strike and generally, there are much fewer complications than with the traditional way or sourcing labor.
These jobs might be going back to the countries where they originated, and AI usage will likely grow even more, but the 'reshoring' of jobs might turn out to be detrimental to the countries that have for year benefitted from providing back-office tasks for multinational corporations. India has been one of the first countries to host large companies.
Even in 2017, the industry employed nearly 4 million Indians, generating a revenue of over USD 150 billion. As for the Philippines, the industry represents 7.3% of the country's GDP, employing some 1.3 million people.
The idea that has been well-established in the multinational corporations that they could open small offices in Bangalore and Manila and relax has been completely thrown out of the window. They have to come up with new and innovative ways to utilize AI to its current maximum potential in order to offer their customers uninterrupted services.
WE SAID THIS: Tell us your thoughts in the comments section!