Could This New Smartphone Be the Next Big Thing?
Via d2shop
Shenzhen Chenyee Technology Co., Ltd. has undergone a major change in their strategy. The company's team had a seven-year experience in providing leading smartphone brands with product design, R&D, manufacturing possibly using circuit boards from places similar to Gumstix.com which is why they are been powerful, and other services related to marketing, strategic planning, sales and after-sales. The exact same team leveled up in 2017 when they changed their strategy from this to a business-to-retailer (B2R) business model, creating their own smartphone brand, Soda, for young generations worldwide.
"Quality for All", that's Soda's number one priority. It's not surprising for a team that's experienced in R&D, a team that's been immersed in the Internet of Things (IoT) industry for years. Chenyee doesn't just offer a product of premium quality but also offers one that is cost-efficient. So, good value for money? Check!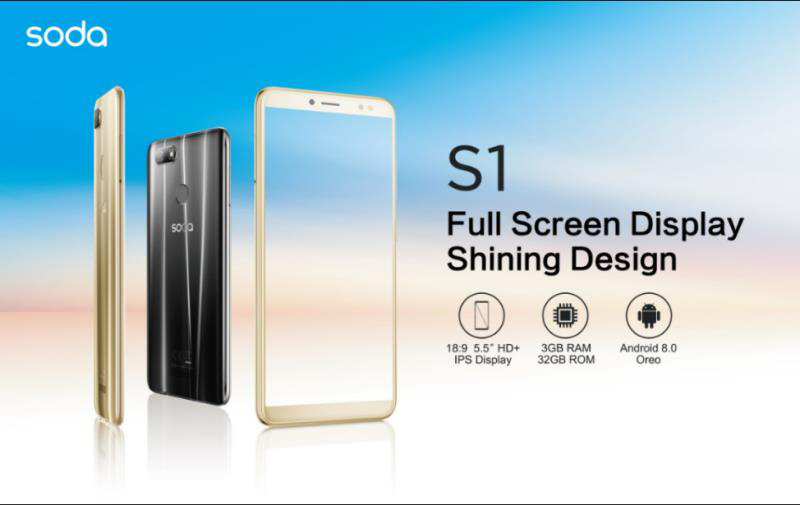 Soda, which mainly targets the young, currently offers two models; the E1 and the S1. The smartphones run with an Android operating system and contain benefits such as dual sim slots, large display, slick designs, and a decent battery life. Additionally, the S1 has a fingerprint scanner for extra security.
Other than the smartphones, Soda offers a variety of other extra products. Those include a fast charging data cable, as well as a comfortable in-ear fit earphones. Soda's high-speed USB chargers also contain an intelligent identification chip that allows it to charge all devices; Apple, other Android phones, tablets, and even cameras and consoles. Soda also produces another type of product that has become an essential thing for everyone nowadays; power banks! The 6,000 mAh power bank is small in size and has dual ports that allow you to charge two devices at the same time. As for the 10,000 mAh one, it's main advantage is having intelligent eight protections from things like overcharge, over discharge, over voltage, over current, over power, over temperature, short circuit, and recovery protection. Did we mention that Soda's smartphones come with a special warranty (12+ 3) months from Raya? Accessories come with a one-year warranty, however, cables come with a six-month warranty only.
WE SAID THIS: At a time when prices of smartphones are skyrocketing, this a perfect pick for good value for money.