Music festivals have a history of bringing people of all colors, cultures, and nationalities together under one roof to escape the stresses of everyday life and go on an exciting adventure. One music festival, in particular, has been attracting the attention of music listeners, particularly Electronic Dance Music (EDM) enthusiasts, due to its incredible lineup featuring young skilled and renowned musicians. The Belgian electronic dance music festival, Tomorrowland that has been getting people up on their feet since 2005 is now coming to the Middle East in Dubai's Al Yufra.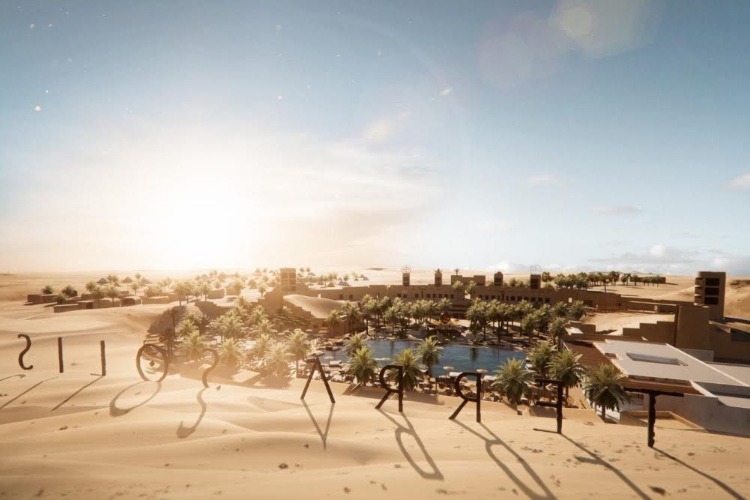 Thus, Tomorrowland will unveil Terra Solis, which is a desert destination dedicated to bringing fun vibes and chill nights. In September, it will host poolside parties, day-to-night parties, and private events in the magnificent city of Dubai. Parts of the Tomorrowland festival will be reproduced, according to the founders, at the 371,000-square-meter pop-up in Al Yufra. Terra Solis will welcome visitors from all over the world to a wonderful oasis of relaxation in the Arabian desert, featuring Arabian dunes and inspired by the stunning star constellations. The magnificent Polaris bell tents, the marvelous Perseid lodges, and the spectacular Orion pool lodges, all named after stars, meteor showers, and constellations, will provide a unique stay amid the Arabian sands. Guests will also have access to a beautiful swimming pool in the middle of the resort, as well as some of Tomorrowland's most iconic attractions, a restaurant, and a bar.
"Terra Solis is a one-of-a-kind desert resort away from all the noise," said Nicolas Vandenabeele, Founder and CEO of Terra Solis. It is inspired by the magic of Tomorrowland and the most beautiful star constellations, where you can wake up to the rhythm of the sun after a night spent beneath the stars. The greatest music, a vibrant yet relaxing pool scene, incredible tastes and scents, and a unique glamping experience in the Arabian dunes while lounging in comfort under the Dubai sun will all be available to guests."
This is an experience with a clear goal: to show how music and the hospitality sector can work together to create an authentic, opulent experience. Terra Solis should be an exciting adventure for anyone wishing to escape the hustle and bustle of Dubai and have a journey immersed in some electronic music, from the environment to the services supplied.