The Shoreline Music Festival is coming to Egypt on July 16 and despite being canceled last year due to the pandemic, we are living through memories of its 2019 run and the many talented artists who took the stage two years ago.
From techno to jazz to classic music, you name it, the festival got it. It was an unforgettable experience, good music and a fun time, all by the crystal clear waters of the Mediterranean at Almaza Bay.
In preparation for the festival coming back a year later, we compiled a list of our favorite artists who made the 2019 festival so memorable.
Maribou State
The duo, made up of Chris Davids and Liam Ivory, creates electronic music and has released two studio albums and eight EPs. They also remix songs they like and with their unique stage presence, they graced Egypt with their sound and got the music pumping in their audience's veins.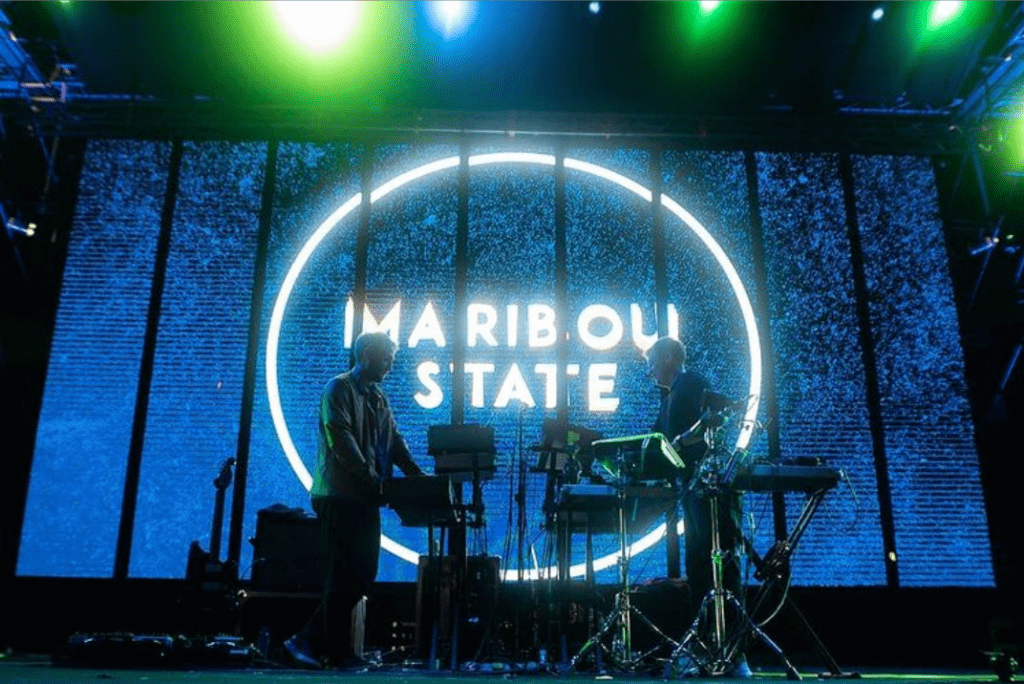 Franc Moody
This musical group, made up of musicians, vocalists, producers and animators, is led by two singers and songwriters, Ned and Jon. And along with their band members, Amber, Dan, Rosy, Luke, and Hoff, they made the stage their own and had their audience mesmerized with their performance.
Fulltone
The Egyptian talent, Fulltone has become known for his unique taste in music. His music reflects his background in design and architecture, as he uses his knowledge of structure, balance and harmony in his music productions, making his sound one of a kind and his music addictive.
Adam Mourad
The Egyptian DJ produces electronic music with Arab listeners in mind. And during the 2019 Shoreline Music Festival, he lit up the stage with his tracks and memorable set.
French Kiwi Juice
French musician Vincent Fenton, known as French Kiwi Juice, is a singer and musician who accumulated an audience with his live performances and during his time on the stage of the 2019 Shoreline Music Festival.
Dan Shake
From disco tunes to house music, Dan Shake immerses his audience in his music, both locally and internationally. His talent and passion made him an easy pick for our list of favorite artists from the 2019 Shoreline Music Festival.