As Viola Davis Regrets Role In "The Help," We Look Back At Our Favorites From Egyptian Cinema
by Mervat Mohsen
More often than not, after Black Lives Matter, Viola Davis expressed regrets she had when she was cast in "The Help" (2011). Many believe that Davis's fame and fortune are due to this role. Curiously, a more sophisticated cinema in Egypt bustled with poignant stories about 'a help' in lead roles and supporting ones from a purely artistic point of view and as early as the fifties. What was there to be ashamed of playing the help –it was a question that simple. In Egypt, the famous 'help' was actress Wedad Hamdy. the most famous help in Egyptian cinema for decades. Admittedly, the latter had lamented her excessive casting in that particular mould. Like most actors, she had wanted to try other roles out there but she was grateful and accepting of the fame that came along. In other words, her misgivings were understandable for seeking a change. Several Egyptian greats had been cast as the maid and proud; namely Sanna Gameel who was also a major heroine in Egyptian classic, "Beginning and End" (Bedaya wa Nehaya 1960), Nabila al Sayed and Zenat Sedky. Lead actresses continued to be cast as a help in Egyptian theaters. Their roles were accepted by aware audiences for offering a bird's eye view from the ground up on successes and failings of society thereby triggering efforts to improve those shortcomings.
In "The Help", which was a commercial and critical success, Davis was nominated for an Academy Award; fellow African American actress Octavia Spencer beat her to a win. The movie was nominated for four Academy Awards. Davis moved a long way up in her career three years after that movie, becoming the first African American to be profusely decorated with nominations and wins of Academy Award, tony awards and a Primetime Emmy Award. She became the recipient of the 'triple crown of acting'. In "The Help", Davis played a housemaid in the 1960s.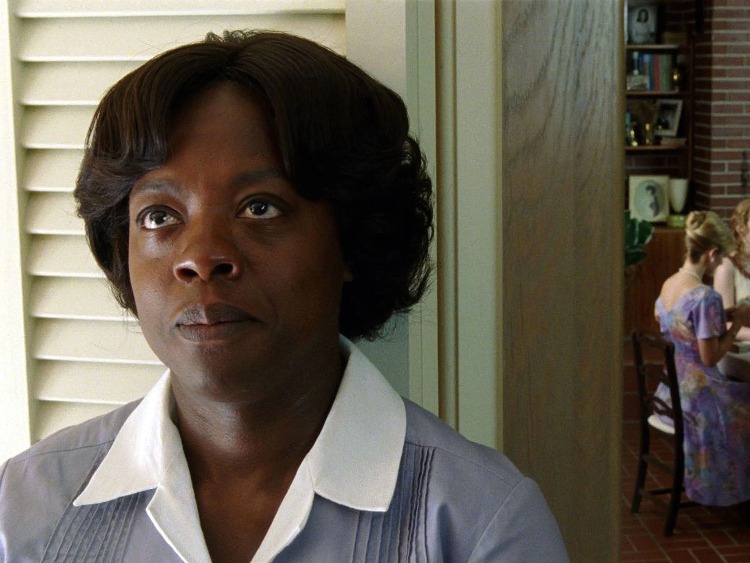 The film was based on a period comedy-drama played by an ensemble cast of popular, seasoned actors including Emma Stone, Jessica Chastain, Allison Janney and Cicely Tyson who lived to the ripe old age of 96 after an acting career spanning seventy years. The story was based on a novel written by Kathryn Stockett in 2009. The novel was successfully received, leading to its purchase and commissioning by DreamWorks Pictures. Tate Taylor who directed the successful movie "The Girl on the Train" starring Emily Blunt, both wrote and directed "The Help." Though not based on a true story it is definitely inspired by the status of African American domestic workers in the sixties, to the extent that one worker filed a lawsuit against the author, and lost, saying her likeness was used by the author. The domestic worker had worked for Kathryn Stockett's brother. Eventually, the judge dismissed the case based on the statute of limitation. The author herself, Stockett, was definitely inspired by her own cultural background where she lived and studied in Mississippi before moving to New York for sixteen years.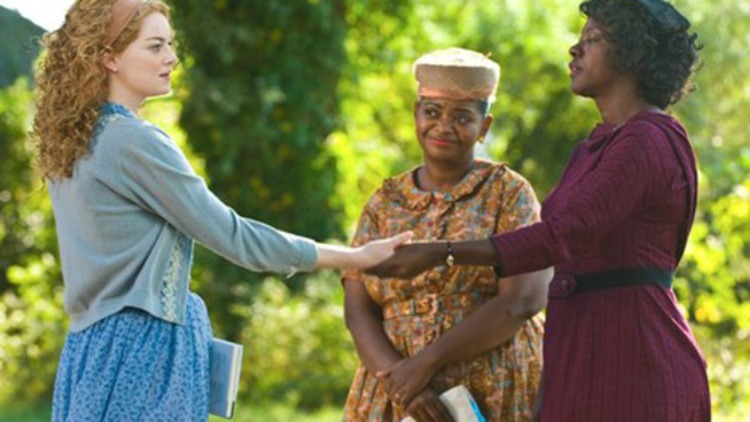 Ill-advised words by Davis who continued to speak out against "The Help" was a far cry from an Egyptian movie with a maid for a protagonist, written some fifty years ago. That movie showed amazing awareness of the role of actors and filmmakers away from politicizing. In 1965, a sophisticated Egyptian film industry released a movie by another ensemble cast with a domestic worker at the centrepiece. It was a box office hit, daring, touching, wicked and breathtaking.
The movie was named "She and the Men" (Heya wa al Regal). It was written by top writer Ihsan abdel Kodous, starring lead actress, at the time, Lobna Abdel Aziz. The story narrated the tale of a young servant girl who used her entire earnings to help a male student pay his college fees; except that he walked out on her. She later worked for a rich widow who had three daughters and again was used by the family to ward off a predator. The story was a formidable work of art, written by a non-apologetic writer. The narrative was probably viewed as an eye opener to females to beware that life is not always a bed of roses, rather than being mistaken for misogynistic writing. Even the actress, Lobna Abdel Aziz, 86, never condemned that role; in fact, she seemed grateful for her success and indebted to all her colleagues who helped her through. Ihsan Abdel Kodous continued to be a formidable writer; deep perceptive as a hawk of tragic tales that seduced swarms to cinemas and purify the souls in cathartic effects as if we were re-living the true art of our Greek forefathers who flocked to theaters for the purge without the hurt.
Meanwhile, "The Help" had sold ten million copies and remained on New York Times bestseller list for 100 weeks since August 2012. The book's sail to fame had not been easy. Stockett's book was rejected by 60 literary agents before it was accepted by one. It was then published, turned into a movie, became a classic, a bestseller and a literary success. The question is, what is Viola Davis on about when ten million buyers of the book saw something in it –not to mention the moviegoers who loved it alongside the critics? Davis' mother was both a domestic worker and an activist. Mother, daughter and five more siblings had lived days in abject poverty before Viola's transformation into an icon. At least Viola lived long enough to enjoy the fruits of fame, wealth and respect for well-earned talent, helping family and others along the way with a net worth close to twenty-five million dollars and climbing, probably. Recurringly, Viola had voiced regret for letting down 'her people'. For a celebrity whose testimonial is impactful, her words may be construed to mean she was creating a divide between black and white.
Thanks to hard work and talent, Viola became one of the most influential actresses to date. Some with greater talent might not have made it so far oblivious of race and colour. She had probably reached her place because of that one inspiring movie based on that one book whose author suffered 60 rejections before its publication. Viola said it took her three years before she landed a pivotal role in the thriller series "How to Get Away with Murder" (2014-2020). In the latter, she played all the roles another fellow actress might give her life for: a seductress, a killer, a defense lawyer, and the protagonist on whose presence the entire six seasons revolved. For all we know, the novelist of "The Help" had spent five years writing the novel, rejected sixty times and never reached an inch of the fame that made Viola – thanks to that single book turned movie.  Kathryn Stockett wrote three books, one of them was out of stock.
Many more Egyptian movies tackled domestic workers. In fact, the pivotal role of the help –and proud- in Egyptian movies was one of the most popular; giving insights and hind sights to life, firing the imagination of crowds, critics and writers. It was actually a catalyst for the thought process. In 1984, Egyptian diva Nadia el Gindy appeared along late actor Mamdouh Abdel Alim in the movie "The Help" (Alkhadima). El Gindy played a domestic worker with aspirations. She killed a few people, married her employer's son and took over the company of her employer, breaking the latter's heart and health along the way. Eventually, that maid paid with her life for her misdeeds.
In another classic, "We don't Sow Thorns" (Nahno La Nazra' al Shok, 1970), Egypt's leading lady Shadia took on several odd jobs in that film, including becoming a maid before succumbing to more devious roles. In her role as a maid she was sometimes treated cruelly, in another home she was treated with kindness only to fall in love with the son in that household who married someone else 'more suited'. The help moved out, took on more unflattering jobs before sobering up and dying while tending the child of the only man she ever loved. It was a doomed story from the start, spun around an illusory tale, depicting social issues with exaggerations for effect; teaching us along the way –unapologetically one might add. If the intent in making movies was not for effect and larger-than-life depictions, why make movies? Or, why make movies, apologize for they've ruffled feathers and made a difference. Perhaps actors should leave the voicing of personal regrets to their agents in accordance with respective job descriptions.
WE SAID THIS: The Help was a gift to Viola Davis. It fired up her potentials and gave her enough confidence to master diverse roles that came her way; including an all competent law professor turned femme fatale in the series How to Get Away With Murder (2014-2020). Hardly reasons for regrets.