On Monday, the verified KFC Arabia Facebook page posted seven photos of the man who made the zinger all mighty and stuff! Yes, it's Colonel Sanders himself awkwardly posing with famous Cairo landmarks and, of course, the Egyptian Internet freaked out. #ThisIsEgypt
But the posts have us wondering about so much.
Who exactly is he waving to?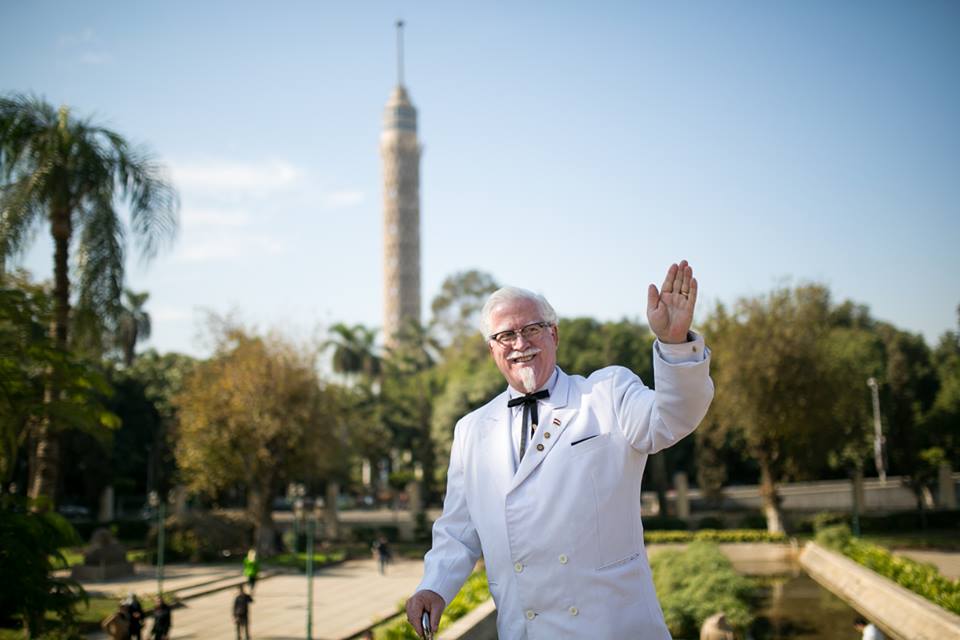 How is he even here? Isn't he like a billion years old? Aren't you supposed to be dead, Colonel Sanders?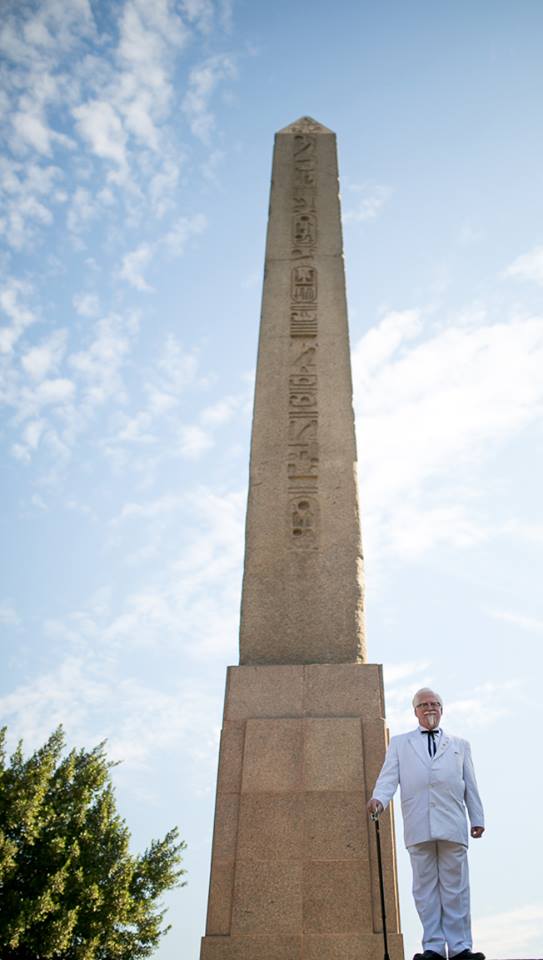 We don't care about your secret recipe, what's your secret behind managing to still be alive after a billion years?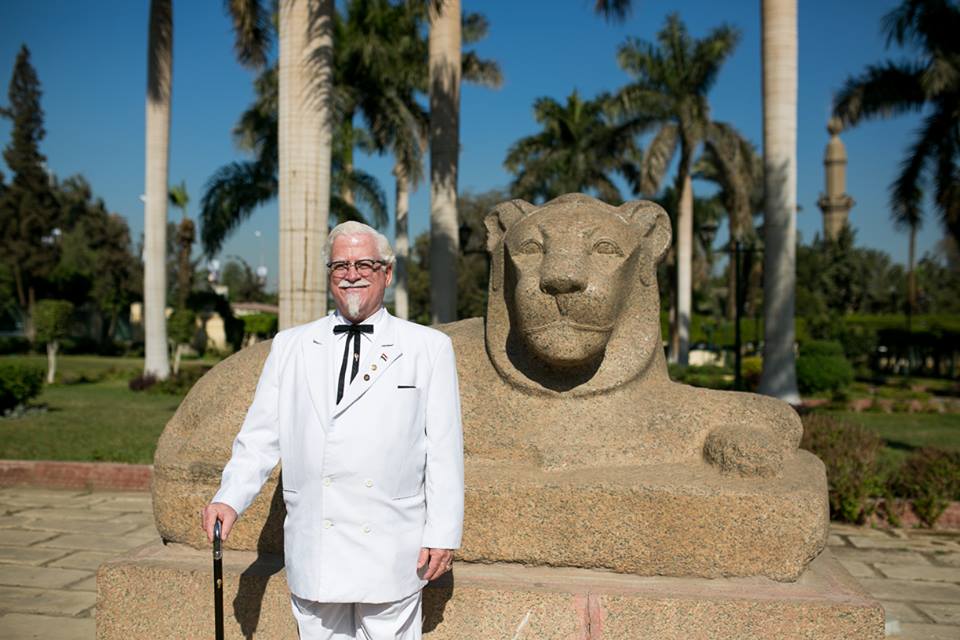 For real though, who is taking these pictures of you? Can we be them? Do you pay them in unlimited chicken?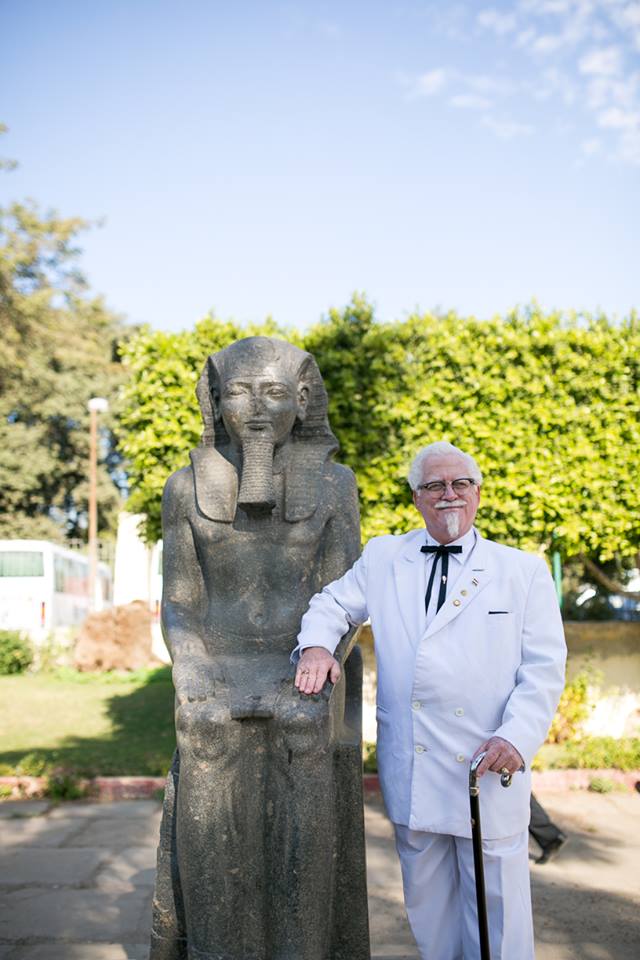 Should we expect a new Mighty Borg sandwich coming out soon?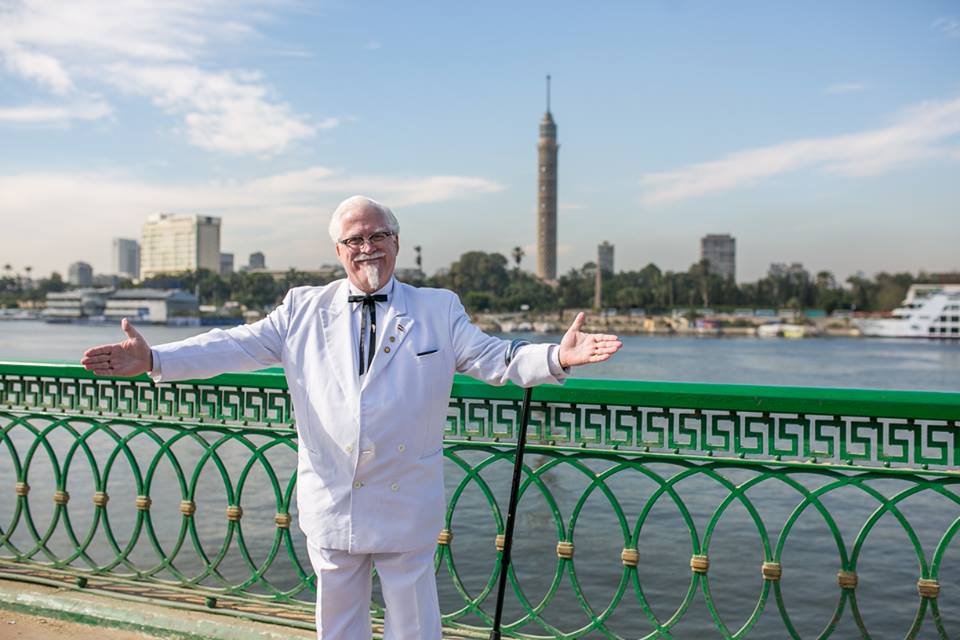 Even Orabi behind you wants to know how the hell you managed to stay alive and not end up being a statue like him!
Seriously, who are you waving to?! Is it Sisi? Does he get unlimited chicken?
WE SAID THIS: Don't miss 14 Egyptians You Should Block on Facebook in 2016.