A movie that has shaken Egypt to its core this past year is about to shake the rest of the world. The movie Eshtebak (Clash), directed by Mohamed Diab, has just been chosen to represent Egypt in the Oscars nominations race for Best Foreign Language Film Award.

A movie that was mainly set in an 8-squared meters police van has shined brighter than a diamond in the Middle East and Cannes with its painful reminder of the turmoil that took place following the ousting of former president Mohamed Morsi. The casting was absolutely flawless with Nelly Karim, Hany Adel, Ahmed Malek, Ahmed Dash, Hosny Sheta, Khaled Kamal, Amr Elkady, and many others performing like there's no tomorrow. Written by Khaled Diab and Mohamed Diab and directed by Mohamed Diab, this movie is basically an Oscar waiting to happen.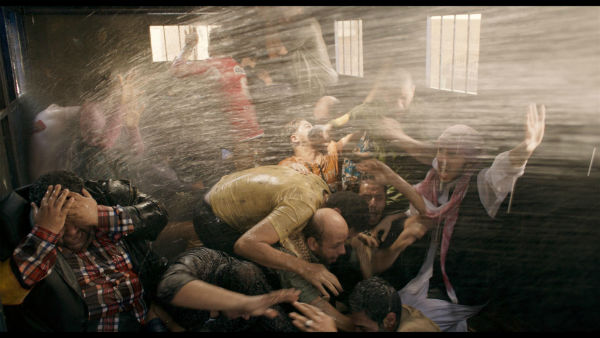 WE SAID THIS: Egypt's fingers are crossed, guys.