Most of you reading this right now are probably sitting at work wondering how the hell did I end up here. What happened to the good old life where we had no responsibilities and no worries whatsoever? Oh yea, we "grew up".
All we have left of our childhood days are those free 10 minutes of our daily lives to remember how good we used to have it as kids.
Let's take you on a trip down memory lane.
Amigo Sneakers
If you didn't have a pair of these when you were young, then you missed out big time! Those were the days when all it took was a pair of glowing shoes to put a smile on your face.
Slinky
Useless, absolutely useless, yet we couldn't get enough! Up until this day I'm trying to figure out why anyone would spend a penny for this stupid (amazing, time wasting) toy.
But we have to admit, this sure did make our childhood days a whole lot better.
Gak
The laughter and happiness we got from this gelatinous gunk of goo is unexplainable, yet the fear was a lot worse… As soon as the sticky stuff went splat against the wall, we prayed our parents wouldn't catch us.
This interior wrecker sure got us in a lot of trouble! But we all know it was definitely worth it.
Gum Tattoo
Who said you couldn't get a tattoo at the age of  four?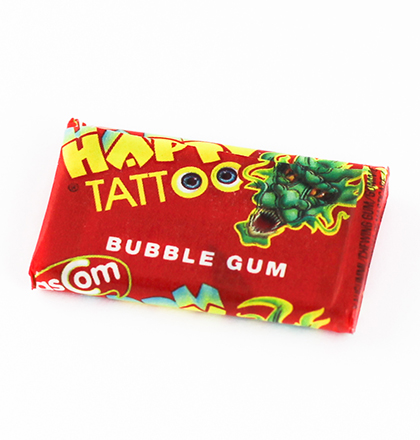 Roller Blades
Having a pair of roller blades at the club was like owning a Harley!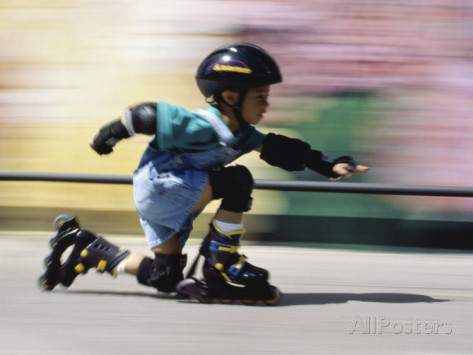 Boogy w Tamtam
Forget about Barney! Boogy w Tamtam was the ultimate TV show. Those two love birds had us up all night.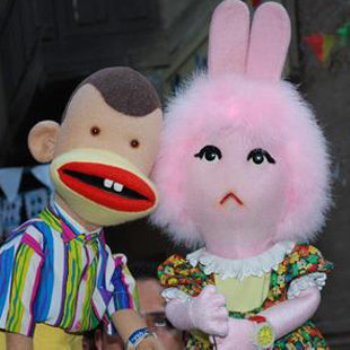 Bakar
You knew it was time to eat after a long day of fasting when you heard Bakar's soundtrack.
Trolls
When accessorizing your shoes was actually an option.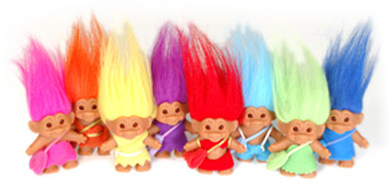 Multi-Color Pens
Why buy the whole stationary when every color you needed was just a finger tip away?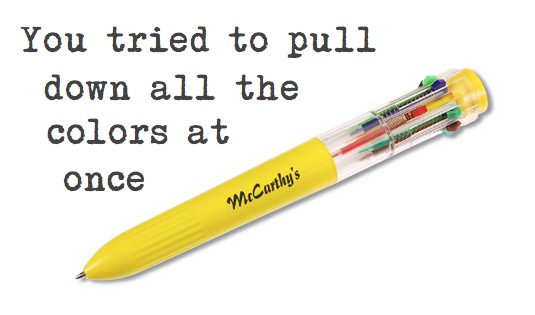 Book Protector aka Galad
Like it actually mattered!
Ninja Turtles
Before Smallville and Toby Maquire's Spiderman, Ninja Turtles saved the day.
And they always will.
Pokemon
When your pride was as important as winning that last Pokemon card.
Power Rangers
Back when the yellow ranger was Asian and the black ranger was Black and the pink ranger and the green ranger had a "thing".
Captain Maged
The reason football is so popular in Egypt.
Sindbad Amusement Park
When "amusement" was being trapped on the roller coaster because of electricity problems.
Baby Born
We were practicing our mama skills before we even knew where babies come from!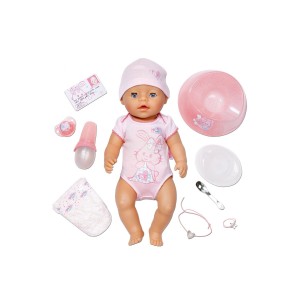 Tattoo Choker
Because looking like a hooker was actually a trend.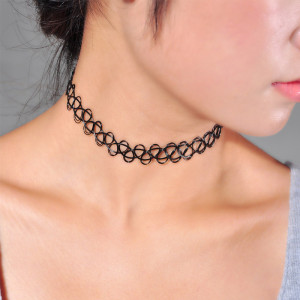 Furby
Before we thought they were creepy, these were the cutest weird little toys to have.
G-Shock
When every guy's pick up line used to be "Ta3ali awareeki sa3ti el betnawar fel Dalma!"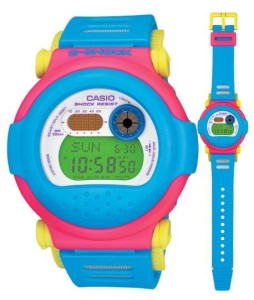 Backpack with Wheels
Because yea, three books were too heavy to carry.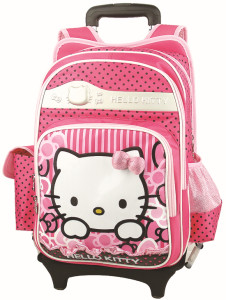 WE SAID THIS: Check out 24 Things I've Learned In My 24 Years.