Finding relevance in an ever-diversifying labor market is no walk in the park. Often, those who are looking to build a new skill or hone their already existing ones find it hard to find a service that would give them the insight they need. Personally, I have struggled with learning online to the point where I have almost given up on it, but when I first tried Udemy, I knew I had to share my experience with the world.
For those of you not familiar with Udemy, it is an online learning platform with over 30 million students from all over the globe enrolled in over 100,000 courses. Indeed, it is one of the world's leading marketplaces for learning and instruction.
The peer-to-peer learning platform encourages instructors to join and present their knowledge online through courses that they prepare. These individuals are considered to be the best of the best at what they do. From my personal experience, the ones I learned from were passionate, knowledgeable, and incredibly helpful.
The rise of technology and automation has shifted our world to new, tech-oriented professions that many struggle with grasping. Udemy recognizes this issue and aims to bridge the gap by increasing jobseekers' leverage in a competitive hiring market through learning applicable skills online.
Now, what makes this service stand out from other learning platforms is that it is Arab World-friendly, with many of its courses available in Arabic. In addition, Udemy has recognized that not many students in Egypt have access to credit cards, and so they are pointing out to different payment methods such as Vodafone Cash and EasyPay just to name a few.
Now when it comes to paying for the courses, it is helpful to know that there is a limited-time $9.99 discount offer which will be available until the 13th of June. The actual value behind the money you pay in each course includes lifetime access to the course, along with its updates, direct assistance Q&A section, mobile device accessibility, and finally, a 30-day money back guarantee.
So far, I have had four courses with Udemy in different fields with inspiring Arab instructors, from whom I have learned a lot. In this virtual classroom, the vibe is empowering and passionate, pushing each student to always rise above their own expectations.
My first course was about Artificial Intelligence (AI) for beginners, and through the 10-hour on-demand video, I learned how to program using Python and worked on 10 AI and machine learning-related projects. Needless to say, the course helped me a lot with my understanding of the basic concepts.
I have been fortunate enough to study under Dr. Ryan Ahmed, who holds a Ph.D. in Engineering and a Master's of Applied Science from McMaster University. The man has held several engineering positions at Fortune 500 companies around the globe such as Samsung America and Fiat-Chrysler Automobiles (FCA) Canada. His personal CV is filled with milestones, but the best thing about him is his passion for education and teaching as well as his ability to inspire students to reach for the moon.
The second course I undertook was a beginner's introduction to TOGAF, a software much sought after by enterprise architects. Instructor Maged Koshty is the managing director of ExpertWave, a Cairo-based training and consulting company with other branches in Dubai and Ottawa that focuses on project management, software engineering, and human development. Having worked at major multinational companies such as Apple, Corel, and ITWorx, Mr. Koshty has more than 25 years of software development experience under his belt.
The third course was an interactive guide to WordPress, with Mrs. Marwa Radwan, a programming instructor and academic teacher in the field of computer science. She has spent a whopping 10 years teaching thousands of students how to be professional programmers. Her course helped me advance my own writing career significantly.
To satisfy the inner artist in me, my fourth course was a masterclass in Adobe Illustrator, a software used by artists around the world. I must say I have been blessed with Mr. Khalil Ibrahim as an instructor. He happens to be the chief designer in a number of international advertising agencies including DDB, TBWA, and Sahara Petroleum Services. He spends his time helping students from more than 168 countries to learn designing and art expression in an easy, creative way.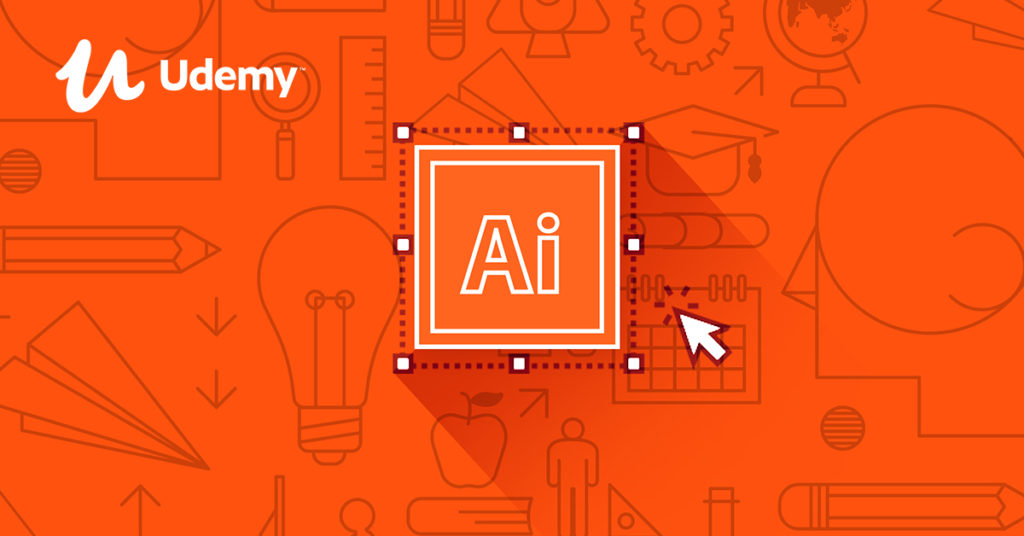 All in all, it was a wonderful experience, but do not take my word for it. Take advantage of the discount and enroll in one of the many courses and test it for yourself. I believe it will help you change your life for the better.
WE SAID THIS: If you have used Udemy before, tell us about your own personal experience in the comments section.