Can We Please Stop Calling Thanaweya Amma's Top Student 'Mariam Bent El Bawab'?
Via Amr ElHawary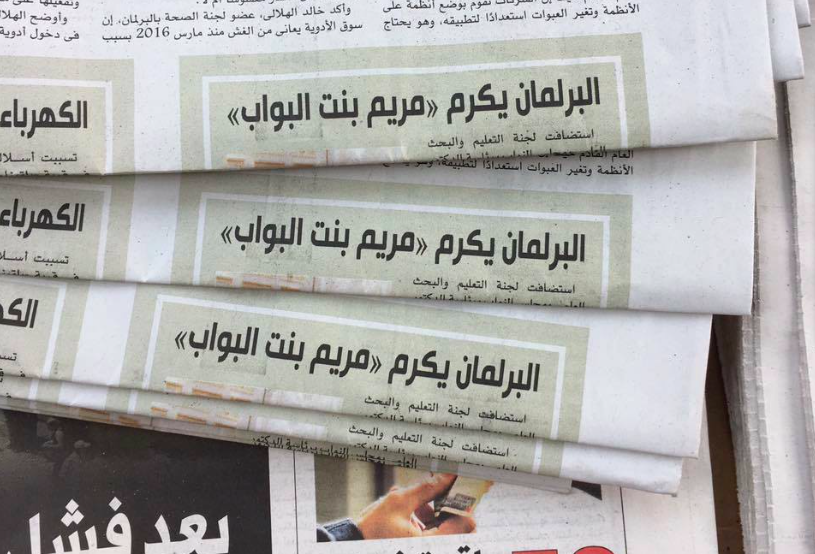 One young lady who has made headlines this week is Thanaweya Amma's top student, Mariam Fath El Bab. Every year, the media celebrates Egypt's finest students and praise them beyond words. We never hear of them the next year and we never find out what happened when they went to college and so on. It's merely a case of 60 seconds of fame and we're off to the latest social media trend.
This year, Egypt has been quite taken back by the fact that a young girl, who is living in harsh conditions, managed to beat every other student in the country. Instead of celebrating her scientific accomplishments and her 99.5% score, the whole country started calling her 'Mariam Bent El Bawab' (Mariam The Doorman's Daughter). While we understand that the classist term is an unconscious way of explaining her challenging social and financial situation, it still remains unacceptable.
The media's concern with her father's profession, led to mixed reactions. Most of social media users felt that pointing out her father's job is unnecessary. Others criticized the fact that the media should praise her, regardless of what her father does for a living. Some pointed out that there are a thousand careers out there that she can't pursue because of the same job the media is proud of, referring to this viral statement by the Minister of Justice.
Without a doubt, Mariam's story is inspirational. The student lives with four siblings in a small room with her parents in Nasr City. No matter how financially stable her father is, we all know how much private tutoring costs in Egypt and for her to manage to get that score and beat thousands, we can't help but be in awe. Mariam will take the Bent El Bawab label with her everywhere from now on, and this is not a country that accepts difference. At some point, someone out there will use it to hurt her.
WE SAID THIS: This student's name is Mariam, and her identifier should be The Smartest Girl in the Country, not Mariam Bent El Bawab.