Not all truck bed covers are the same. That point seems pretty obvious, but it can be hard to pick the best one when you're confronted with so many choices. BAK Industries is well-known for its huge range of truck bed covers in folding, rolling, and rack-integrated styles. When you're shopping for your next BAK Industries tonneau cover, here are a few things you should keep in mind.
Hard-Folding Vs. Rolling Covers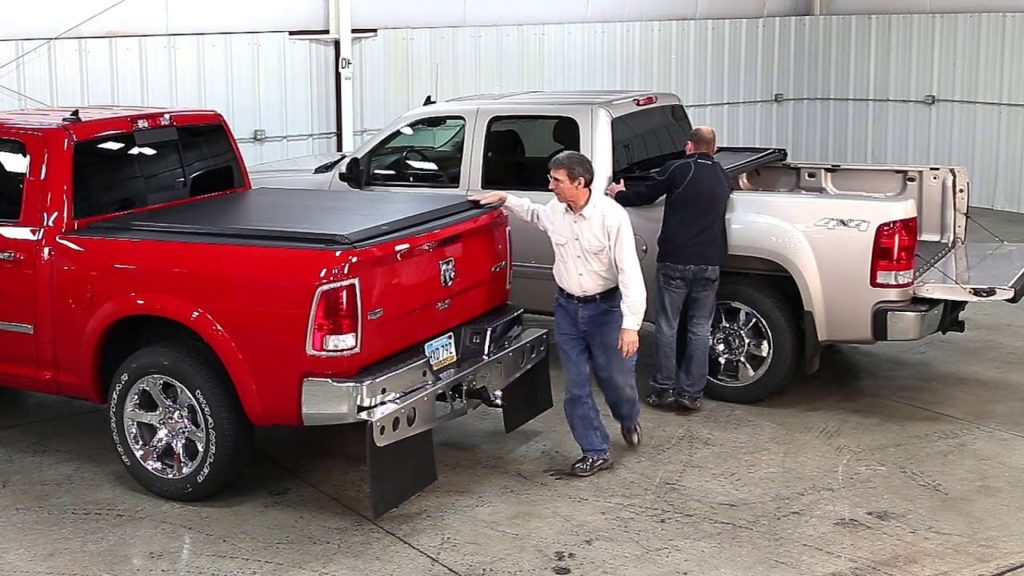 When it comes to hard-folding and rolling covers, one style isn't necessarily superior to the other. Before you buy, think about what you need most from your BAK cover. Both BAK Industries Revolver X2 truck bed covers and BAKFlip hard-folding covers offer a few key features:
Streamlined low-profile design
100% truck bed access
Convenient clamp-on installation
Superior water resistance
EPDM water seals
Easy operation
So if both styles give your similar benefits, how do you choose between the two? One way they differ is in their materials. The BAK BAKFlip G2 hard folding truck bed cover, for instance, is made completely from aluminum. The Revolver X2 and X4 models feature an aluminum-vinyl construction. The BAKFlip F1 hardcover adds an extra bit of protection: a fiberglass-reinforced polymer that's scratch-, ding- and dent-resistant.
Cargo Space Requirements
Cargo space is a huge consideration when you're shopping for a tonneau cover. Your cover must shield your gear from the elements and help keep your truck bed dry, but you also need ample room to carry your gear. As mentioned earlier, both the BAKFlip hard-folding and Revolver X series rolling covers give you complete truck bed access. But what if you're hauling bigger stuff – ladders, lumber, pipes, a canoe, or even Powersports vehicles? That's where a truck bed rack comes in handy.
The BAKFlip CS and CS/F1 models combine the best of BAK Industries' top-selling hard-folding covers with the versatility and strength of a truck bed rack. The CS edition pairs the brand's CS rack with a BAKFlip G2 cover for both in-bed and above-the-bed cargo room. Together, the rack and cover offer 800 pounds of cargo capacity – 300 with the G2 cover and 500 from the CS rack. The BAKFlip CS/F1 is even stronger, pairing the CS rack with the BAKFlip F1. The F1 delivers advanced impact resistance with its premium density EPS foam core, aluminum panels, and FRP top coating. With its 400-pound capacity in the bed, the CS/F1 gives you 900 pounds of cargo transportability to work with.
Where To Buy Your Truck Bed Cover
You've learned some important things to look for in your next tonneau cover: features, materials, and cargo capacity. Now, it should be a little easier to choose the best cover for your truck bed. But where you purchase your BAK tonneau cover is just as important as the type you choose.
Just as BAK Industries is known for its super-quality materials, construction, and value, your off-roading parts dealer must have a similar reputation. Look for a retailer with knowledgeable staff, first-class customer service, flexible shipping options, and the integrity to deliver what it promises.
WE SAID THIS: Tell us your thoughts down below.