Technology has been changing the world at breakneck speeds for the past couple of decades. Technological advances made over the past few years not only made people's lives more interesting, but they've made people's life more convenient and exciting. It's really frightening when you look back and see just how fast and deep technology has changed people's lives. It's even more interesting to see how technology has changed over the years. It's all truly just a testament to today's greatest mind. And then COVID struck.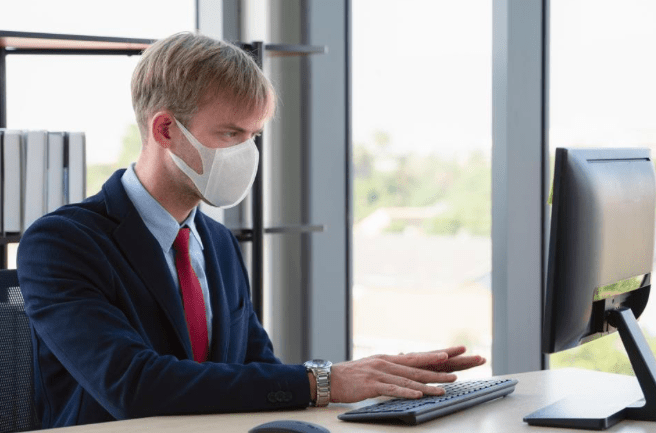 Seeking Different Means Of Video Chatting
Social media has been one of the biggest and most popular growing trends over the past couple of years, and it is easy to understand why this is the case. It provides a unique and convenient way for people to keep in touch with friends and family all throughout the world. Traditional social media sites had been growing in the masses before COVID, with users from all around the world flocking to such services. However, as COVID settles in more and more people stay locked away for longer periods of time, it seems they are now seeking different forms of communication.
People want to do more than just connect through video, text, and chat services. People actually want to see one another. And, it seems that the traditional video chat apps aren't cutting the cake either, People are looking for something different, and this is has a major rise in part apps. Apps that allow groups of friends to join a single video chat and play games together.
Working And Learning From Home
There is nothing that has a greater impact on technology that the shift from schools and the workforce. Offices and classrooms have now shifted to basements and bedrooms. People are seeking out technology and apps that allow them to chat and converse with others. Companies, teachers, and educators from all around are seeking out apps that allow then to train and teach remotely.
Some of today's top businesses are even practicing working remotely. One of Singapore's top gift marketing companies with 21 thousand local customers is now taking advantage of trendy door gifts. Instead, of interacting face to face with customers, they are leaving behind door gifts as a means of appreciation for doing business. These gifts are not only personalized because your clients will know that they were dropped off by hand, but it'll limit face to face interaction and keep social distancing intact.
A Quest For Knowledge And Information
Amid the uncertainty about just how bad things could get, more and more people seem to want a few things more than the latest news on the virus. News and information sites were always big and will probably always be big, but since the outbreak of the pandemic, people want to stay connected to the local news sources 24/7. People want the latest news around the clock. Some of the biggest beneficiaries of this newfound interest are local news sites. There have been huge jumps in a local of local news sites as people race to find out what's going on in their local areas and hometowns.
Not only this, but a lot of people are also seeking out more established media brands for information on the crisis and its economic consequences.
Sports Gaming Technology
With all major sports at a grinding halt, fans and spectators from all over the world are looking for an outlet of some sort. And, they've found that outlet through sports gaming. While ESPN has seen sharp declines, competitive gaming sites and streams have seen an increase in traffic. Twitch is one such service that has benefited greatly from the pandemic. They've seen about a twenty percent increase in traffic and viewership as more people seeking out means to fill their competitive desires. While TikTok is an entirely different form of streaming and interaction, it is also seeing a steady rise in traffic.
An Increase In Social Distancing Technology
Another online practice that has seen steady increases over the years is online dating technology. There is no denying that online dating hasn't changed greatly over the years. In fact, people are now starting to see online dating as an acceptable means of dating, This wasn't always the case, but now with the pandemic out there, you can see a thirst for the technology even more. People might even start seeking out technology that allows them to physically interact without physically touching. This would certainly cut back on the potential spread of disease.
Conclusion
Technology has been changing the world for the past several decades, making people's lives more interesting and convenient. It has changed at such frightening speeds and bounds that it's truly astounding. Technology itself is now being impacted by COVID.
WE SAID THIS: Tell us your thoughts down below.