Mornings are difficult and hectic for most people. Whether you live alone or with your family, dragging yourself out of bed and throwing yourself into the daily schedule is a pain. And, as it is difficult enough already, many of us don't even bother to have proper breakfast.
Some people just grab a sugary donut and coffee to go and others skip this meal altogether. However, that doesn't change the fact that breakfast is the most crucial meal of the day, and continually skipping it can have major consequences on your health.
So, even though it is difficult, having a healthy breakfast is a must. The following tips can help you eat breakfast and kickstart your mornings in a healthy way.
Knowing What To Eat
The classic image of breakfast includes cereal and spread on toast, but both of these items are loaded with sugar. Even if some breakfast cereals are enriched in vitamins and minerals, the better they taste, the more sugar, artificial flavor, and coloring they have!
So, even if you don't skip the meal but are eating unhealthy, easy breakfasts, you are not getting much nutrition from it. The vital factor is knowing what to eat.
Just like any other meal, your breakfast needs to be balanced. Remember the following points when preparing breakfast.
Your breakfast needs to have healthy carbs. Healthy carbs are complex carbohydrates that take time to process and slowly release sugar into our system, instead of causing an insulin spike.
Insulin sugar spikes raise your sugar level and are immediately followed by a crash that can make you feel tired and out of energy. When you eat sugary cereals, breakfast spreads and even baked goods made from refined flour, you can get sugar high.
Opt for complex carbs like whole-grain or multigrain bread, cereals, pasta, or rice. Whole grain cereals are oat, barley, buckwheat, etc. Carbs found in whole-grain are rich in fiber which is important to add to every meal. Fiber makes you feel full, keeps a normal bowel movement, and keeps us healthy.
Many people think it is not important to eat protein for breakfast but that is a mistake. The average healthy person needs to eat 46-56 grams of protein every day. Having protein during breakfast keeps you full for longer, so make sure to include eggs, milk, yogurt, meat, or other plant-based alternatives in your morning meals.
Try to add fruits and vegetables to your diet as well. They provide some fiber, vitamins, minerals, and antioxidants.
Preparing Ahead
We know what you are thinking, you are too busy or feeling lazy to prepare a healthy breakfast that includes all the necessary nutrients you need. Even if you are a picky eater, don't make excuses and avoid eating, follow the Picky Eater Blog for some healthy tips and recipes.
Eating a balanced meal is actually easier than you would think. A great example of a balanced breakfast would be a pair of whole wheat toasts, topped with a spread of ricotta and some berries or with avocado and two sunny side-ups.
Yes, eating healthy is as simple as that, if you stay prepared ahead. When you have some free time, whether at night or during the weekend, prepare your breakfast. Keep the following tips in mind:
Cut the veggies and fruits, store them in the freezer in ziplock bags designated for each day. For veggies, you can also cook and freeze them.
Buy frozen fruits or vegetables. Frozen fruits, leafy greens, and other nutritious ingredients make amazing breakfast smoothies.
You can also use canned fruits and veggies, but no more than a few times per month.
You can prepare oats overnight, to be reheated or eaten as is in the mornings. Consider adding fruits, nuts, and these five oatmeal mix-ins to your oat bowl.
Burritos also can be made and frozen. The same goes for sandwiches but, consider making the sandwich filling the night before and simply slap it on your toast in the morning.
Spread avocados, sugar-free nut butter, ricotta cheese, hummus, or unprocessed cheese spread on whole wheat bread or bagel.
Don't Shy Away From Leftovers
If you have leftovers, don't throw them away, use them to make breakfast the next day. You can also prepare a larger batch of food, to be used for breakfast. Leftover protein can be well incorporated into breakfast.
For example, if you had grilled chicken for dinner the night before, the next day, you can reheat the chicken, cut it up in strips and make a breakfast tortilla roll with it.
Anything you make for dinner can be served as breakfast. You can simply eat the leftover or with a little twist make it into something else. All you have to do is get creative with your food.
Don't Have Caffeine With Breakfast
We understand that you don't function without your cup of joe in the morning. Your cappuccino, vanilla latte, americano, matcha, earl grey, etc, gives you the right kick and gets you through the day. We are not asking you to stop consuming caffeine altogether, just refrain from consuming it with breakfast.
Having caffeine with a nutritious breakfast will make your body unable to absorb all that vitamins and minerals. Caffeine (and that includes chocolate) inhibits the absorption of vital minerals such as calcium and iron.
Try to put a gap of at least 2-4 hours between a meal and your caffeine fix. Breaking this bad habit is not impossible and you can do so by adopting new and healthier choices.
So, if you are having breakfast at eight in the morning, wait till at least eleven to have your coffee. This way you take your caffeine right and also, get the most out of your caffeinated drink.
No Appetite: Try Something New
Some people say that they don't like eating breakfast because they have no appetite in the morning. If you find regular breakfast food unappetizing, try out breakfast items from around the world.
You will be surprised to find that people around the world actually eat healthier breakfasts. In countries like Japan and Korea, people give a lot of importance to breakfast. They tend to eat rice with a variety of healthy and nutritious side dishes. You can also try hearty breakfast noodles like the Chinese and Taiwanese.
Eat breakfast in South Asian style with chapati flatbreads and curry. Arabian breakfast cuisine can also bring a variety to your taste buds. There are so many easy breakfast meals around the world, try something new to keep it exciting.
Three Healthy Breakfast Recipes To Kickstart Your Journey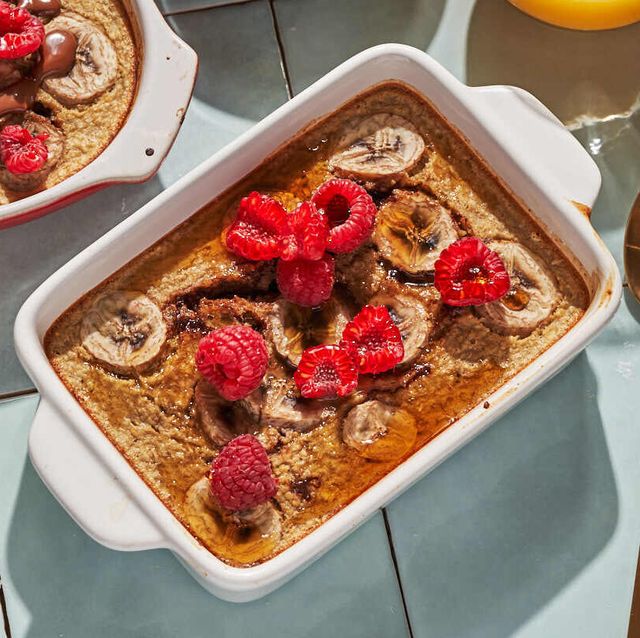 Baked Oats
Baked oats are more than just a TikTok trend, it is an excuse to eat cake for breakfast. You can make baked oats in so many ways, with both vegan and nonvegan items. The following recipe can give you a rough idea of how to make baked oats.
Ingredients
1 cup of oats: Rolled, instant, or oat flour. Steel-cut oats won't work.
1 large Banana or ¼ cup of any milk
1 egg or any vegan replacement
⅛ teaspoon of salt
1 teaspoon of baking powder
2 tablespoons of honey or maple syrup
¼ cup of blueberries or Chopped Strawberries(Optional)
¼ cup of chopped nuts(Optional)
Steps
Toss in all the ingredients into a blender and blend it until smooth. Grease an oven-safe tin or any ramekin. Pour the content in. You can add other toppings like cookies or chocolate. Cook for 10-20 minutes until the toothpick comes out clean in the middle. Try not to overcook to avoid overdrying or burning. Enjoy it hot or wait for it to cool down.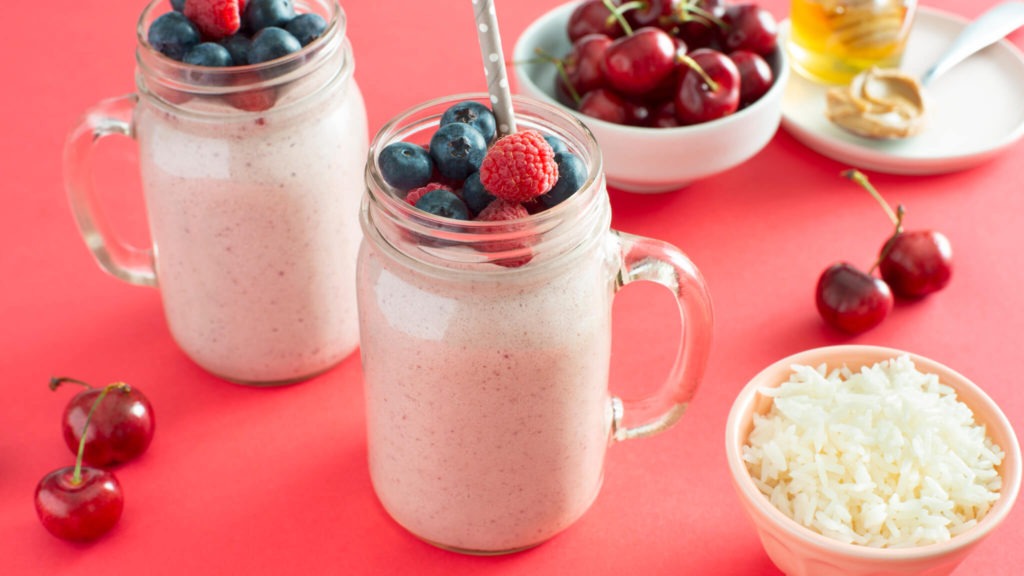 Healthy Breakfast Smoothie
You can put pretty much anything into a smoothie, but this is a healthier approach for a quick and easy breakfast.
Ingredients
¼ cup frozen or fresh bananas
½ cup frozen or fresh blueberries
1 cup milk of any kind or yogurt
2 tablespoons of peanut or cashew butter
½ cup of baby spinach
3 tablespoons of protein powder
2 tablespoons of honey or maple syrup(optional)
Steps
Throw the ingredients into the blender and mix until smooth. If you don't like thick smoothies, add a tablespoon of water. You can also add any seeds or nuts of your choice.
Easy Breakfast Skillet
This one-pan meal is gaining popularity nowadays due to its fast and easy preparation process. Feel free to use frozen vegetables. You can use frozen hash browns instead of chopped potatoes, you can chop potatoes, boil and freeze them in ziplock bags.
Ingredients
½ cup of chopped potatoes
2 tablespoons of butter or olive oil
½ cup of chopped bacon or sausage or corned beef (Or any of their vegan alternatives
½ cup of chopped mushrooms (white button, canned or fresh)
2 eggs (optional)
½ cup baby spinach
½ cup bell pepper (red, green, and yellow mixed)
¼ cup of mozzarella
¼ cup of parmesan
Salt and pepper to taste
Steps
Add the oil or butter to the skillet. When the oil is heated, add the potatoes and cook for 5 minutes.
Add the mushrooms and cook for 2 minutes.
Add the bacon or sausage to the skillet, mix and cook for 1 minute before adding the baby spinach.
Cook for another 2 minutes and add the bell peppers. Add the salt and pepper. When the bell peppers soften slightly, add the mozzarella.
Top the mix with eggs and cover the skillet. Cook for 3 minutes.
Open the lid and sprinkle in the parmesan on top. Cook for another 2 minutes and take it off the stove.
Enjoy your loaded breakfast, preferably with freshly squeezed orange juice.
Bottomline
Eating a healthy breakfast is all about effort. Make it easy for yourself and prepare ahead of time. Skip the caffeine and sugary treats during breakfast and opt for healthier habits. Try new, easy recipes and start your day with a nutritious meal.
WE SAID THIS: What are your go-to breakfast recipes?