The Book Tavern Reviews: For One More Day by Mitch Albom
Via Lionsgate Publicity
"This is a story about family and, as there is a ghost involved, you might call it a ghost story. But every family is a ghost story. The dead sit at our tables long after they have gone."
I remember the person recommending that book telling me that I won't be able to hold my tears. I took it as a personal challenge and I promised myself not to cry over this book, and so far, I've kept that promise (hardly though!). Can't promise the same for everyone.
This story goes about an ex pro-baller who tries to kill himself, and upon his attempt, he's granted one more day with his deceased mother (well the quote did give you a heads up for a ghost, duh).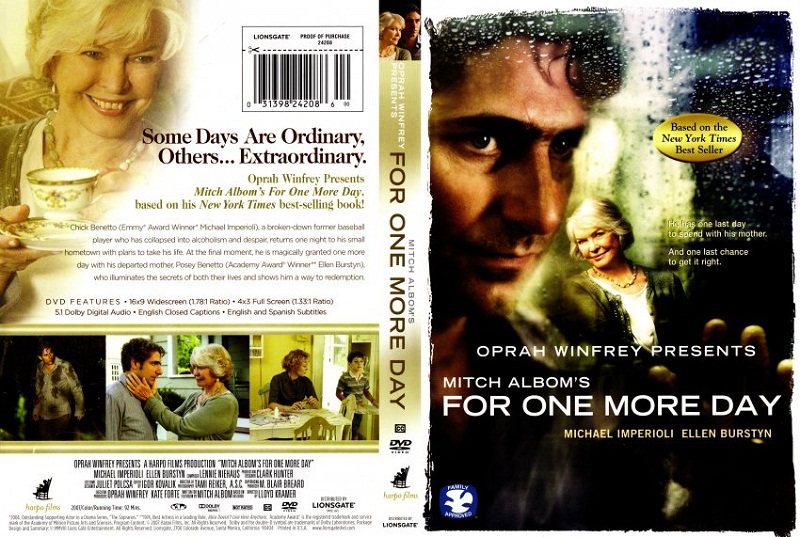 To most people, this story might be just another family values-infused kind of story that would probably be classified as cliché. However, to the other remaining few, this story can be extremely relatable that it freaks you out but still succeeds to mesmerize you nevertheless.
Things I loved about the book: 
– Mitch Albom is definitely a pro at striking the perfect balance between simplicity and depth. Not only does he deliver his message in a way that is guaranteed to reach the mind and soul of the reader, but he also does it in a way that doesn't feel like he's being a teacher spoon- feeding you a bunch of values or you'll get grounded.
– Don't even get me started on that ending! Realizing who the narrator was at the end of the story got me like WOAAH, you did NOT just do that! But yeah, I'll leave that up to you to figure out, it'll be one hell of an Easter egg coming your way.
– His choice of words was simple yet meaningful, you could easily visualize what was going on and truly feel it.
– I also admired the characters themselves, they weren't portrayed as perfect/angelic human beings nor satanic, who do everything wrong in the world. They were balanced in a way that made them different from one another, yet still similar in ways that reflected their familial ties. Most importantly, the readers could easily identify the characters with ones in their own lives (oh the amount of Chick Benettos I know, phew!)
– The name of each chapter; now that was something to look up for.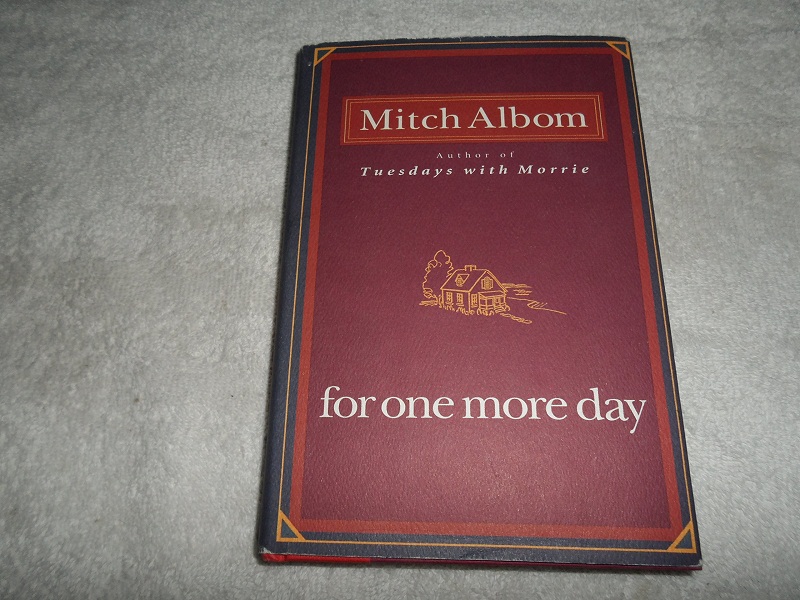 Things I didn't like about the book: 
I wouldn't say it was much of a problem, but the transition between chapters was a little (just a little) confusing at times. That being said, I advise not to leave the story unread for a few days in a row. I repeat, DO NOT LEAVE IT UNREAD. Just finish it asap so that you won't get lost midway (no one likes turning the pages, too hectic).
"When someone is in your heart, they're never truly gone. They can come back to you, even at unlikely times."
To all those who've lost a loved one and would give the world just to have on more day with them, this book is for you!
WE SAID THIS: My Rating: 4