Sahel season is booming, and most Egyptians are heading to the North Coast. Some just want to unwind with family on the beach, while others crave something else entirely: a much-needed dose of an ear-splitting, fist-pumping good time. That's why nightclubs are continuing to make it big as the summer hot spot. This is why now is a good time as any to try out Überhaus, the Beirut club that has made its way to the North Coast.
The Garten Pop Up
The newest addition to the night scene, Überhaus, brought the newest concept "The Garten Pop up" to Sahel with Egypt being the nightclub's first stop. Its founder, Nemer 'Tiger' Saliba said that he plans to open more pop-ups, "in different cities around the world for short periods of time" just enough dosage to leave us craving for more.
The opening earlier this month, at Stella Heights, was quite the crowd gatherer. Held in Überhaus' signature Dome, a replica of their Beirut large steel counterpart, the club opened with DJ Steve Lawler, an international sensation, blasting his famous tribal house beats.
The Impressive Lineup
Going on to its third week, the club has seen a fantastic line-up. On July 21st, the lineup consisted of Egypt's very own underground DJ Abou Samra, globally DJing for the past decade. He brought everyone to the dance floor during The Garten's after-hours.
Beirut's Überhaus
The club held in Beirut is in itself quite unique. Nemer always relied on his imaginative prowess to constantly come up with cool, out-of-the-box themed nights. With their recent Discobanana theme, blending together a mixture of euphoria, jungle props, and playful circus personas, party goers will literally feel as though they are simultaneously on the set of both HBO's Euphoria and a Brazilian carnival.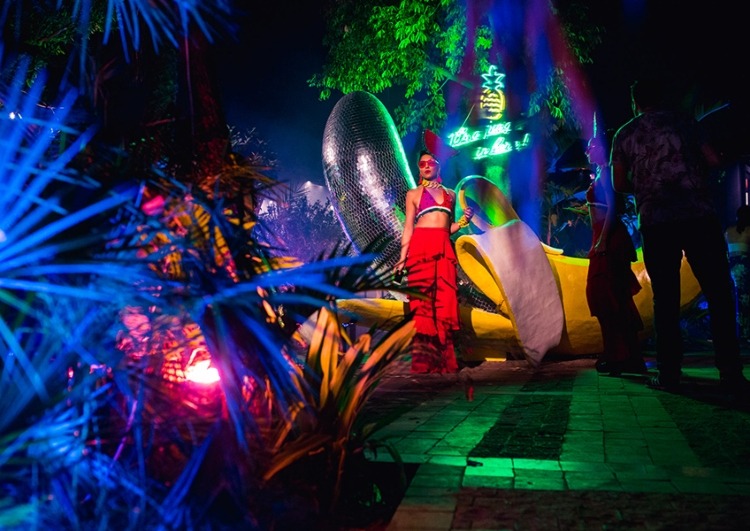 It is great to see such a unique club arriving to the North Coast. So far, the club has been a smashing success and is continuing its nights of entertainment with today's anticipated lineup of the event's first female performer, the Swiss artist Sonja Moonear. In tonight's event, she'll be bringing her all and turning up the night.
WE SAID THIS: Don't miss Your Guide To The North Coast's Beaches And Nightclubs This Summer