Backstreet Festival to Hit the Streets of Alexandria Once Again
Via Backstreet Festival
The pearl of the Mediterranean, Alexandria, is well known for being an open creative space and a cultural hub. The energy of the cosmopolitan city helped create a suitable atmosphere for artists in all different creative fields. The city was home to iconic figures such as Omar El Sherif, Youssef Chahine, Shady Abdelsalam, and Sayed Darwish. It was home to cinemas, theaters and art spaces. It was home to foreign diasporas with their vivid languages and dialects. As Alexandria branded itself with art and creativity, it became famous for the wonderful events that serve the exact same purpose. One of those is Backstreet Festival which is about to hit the streets of A-town with its 5th edition this month.
Backstreet Festival, organized by I-Act and dubbed as "The Joy Project", is a contemporary arts and circus festival based in Alexandria. This year's edition will take place from the 12th till the 16th of April. Where? Well, the festival unchained itself from having to perform on stage or the traditional concept of theatrical performances. A variety of acts including dancing, visual arts, circus acts, musical performances, and more will be taking place in public places and art spaces all over the city. Artists from all around the world; including Japan, UK, Australia, Egypt, Switzerland, Sweden, Spain, Austria, and the Netherlands, will be participating in this year's shows.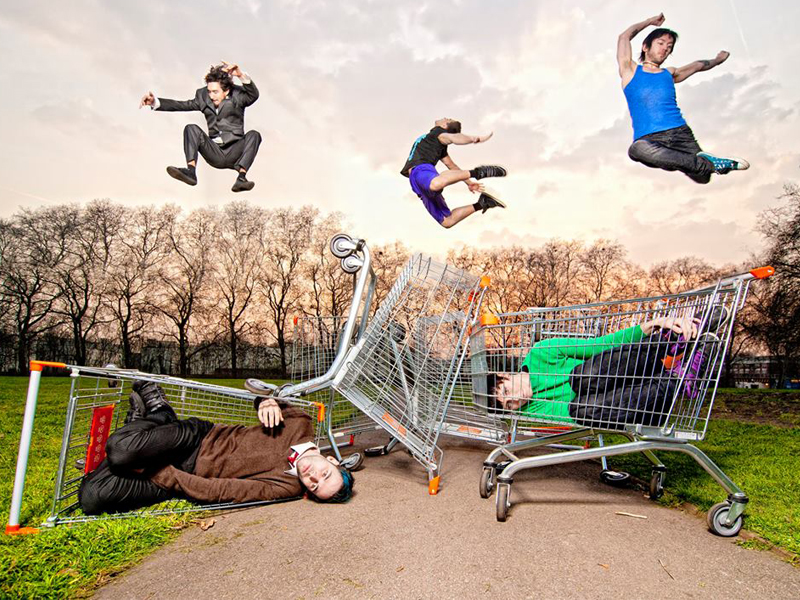 The creators of the festival already started warming up with a sensational dance performance by Australian Shaun Parker & Company. The Trolleys performance took place on Sunday the 25th at Lycée Francais d'Alexandrie.
WE SAID THIS: Let the countdown begin!