Dubai's Metaverse Strategy, which has been released back in July this year, aims to turn Dubai into one of the world's top 10 metaverse economies as well as a global hub for the metaverse community. Different industries, like the arts and tourism, have been impacted by this technology. As reported by Arabian Business, Dubai's Emirates Airlines will start training future cabin staff in the metaverse, signaling the beginning of a new chapter for the metaverse in the aviation sector. This news came up at the Dubai Metaverse Assembly which was held at the Museum of the Future in Dubai.
The integration of the metaverse will allow for efficient and accurate training methods through simulated real-life scenarios. This comes in as Emirates announced its intention to enter the metaverse back in April. Chief operating officer of Emirates, Adel Ahmed Al Redha, told Arabian Business that Emirates intends to hire close to 20,000 cabin personnel through the ongoing improvement of onboard services, including food and customer service and that this technology delivers the most effective training.
It is crucial to understand that NFTs play a key part in virtual real estate as NFTs constitute the land and buildings of the metaverse. To purchase, trade, or build land in the metaverse, it is necessary to produce an NFT that symbolizes the property. That being said, tickets are usually the first thing that we think about when it comes to flights. The emergence of such technologies has provided new distribution opportunities, giving airlines new ways to sell tickets. For example, Air Europa and its partnership with block-chain distribution company TravelX have together released what is claimed to be the world's first NFT flight ticket series, called NFTickets.
Another important insight by FinShots suggests that the global pandemic weakened the aviation industry and in 2020 alone, McKinsey estimates that aviation suffered losses of $168 billion. As a result, flights stopped but the emergence of the metaverse played a significant role in giving travelers a similar digital experience…as if they are traveling for real. For example, Qatar Airways has introduced what it is calling Qverse, a cutting-edge virtual reality (VR) experience. The Premium Check-in area at Hamad International Airport (HIA) and the cabin interior may both be digitally toured and explored by users. It is also the first international airline to use Sama, a member of the MetaHuman cabin crew, to provide an interactive digital customer experience.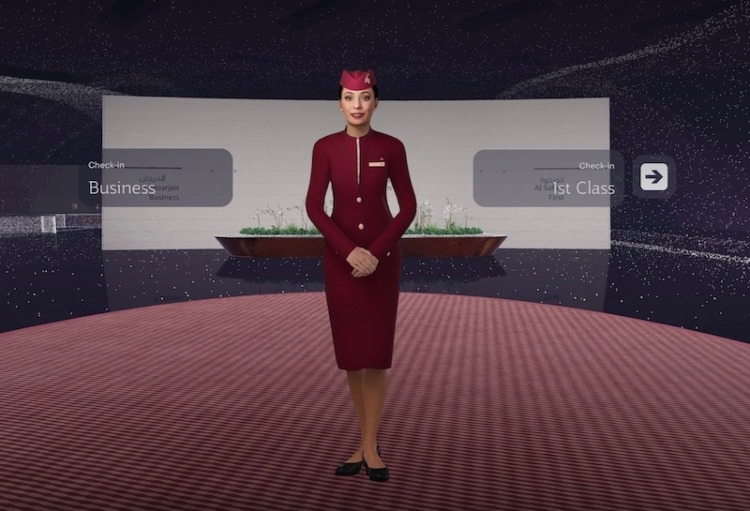 You can also utilize the metaverse in other applications for such to benefit more age demographics. Consider all the senior citizens who, in the past, were unable to travel because of health issues but are now able to do so thanks to the metaverse technology and virtual travel experiences. Or even taking virtual historic trips around artificially created cities that depict a certain era to learn more about them.
The metaverse, like everything else in the universe, has some drawbacks. Analysts are concerned that the metaverse might cause a spike in greenhouse gas emissions, according to Analytics Insight. AI and cloud services are used in data centers and virtual reality technology, both of which consume a lot of energy. One AI model alone, according to another study may produce 626,000 pounds of carbon dioxide. This is more than five times the amount of greenhouse gases a car emits over the course of its lifespan.