As we come to the end of 2014, let's take a moment and bid farewell to some of the greatest Arab legends who have sadly left us this year.
Sabah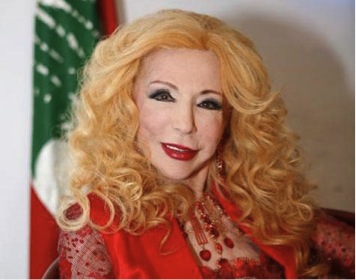 We'll start this off with the music diva of the Arab world, Sabah. Born in Lebanon, Sabah found stardom in Cairo through starring and singing in several movies. She abandoned her birth name, Jeanette, and was called and cheered on as "Sabah", one of the movie characters she played.
She was married seven times and picked up the nickname "Madame Bank", because she spent money naively on people she loved. Her death was mourned with loud music and dancing in celebration of her blissful, cheerful life.
كل سن له جماله – Sabah
Youssef Eid
A lot of people might not know who he is, but let me tell you something, if you're an El Nazer lover like us, you'll almost certainly remember him! He scored many roles in movies, but little luck in stardom itself.
مستر زكريا الدرديري مدرس الرياضية والفرنساوي لحد مايجيبو مدرس فرنساوي – Youssef Eid
You might reminisce on this:
Saeed Marzouk
Having grown up in a poor Egyptian family that lived by the theatre, Marzouk became a man with many artistic talents – in particular, directing movies. He's made over 40 movies and won several local and international awards for his work.
دلوقتي الافلام رؤية فنية.أنا نفسي الفيلم المصري يخاطب مشاعرنا لإنه دلوقتي مجرد تسالي مش أكتر – Sa3eed Marzouk

Ahmed Ragab
The witty sarcastic writer of Al Akhbar newspaper, Ragab wrote weekly highly awaited articles under the title of "1/2 Kelma". He was famous for his political, cultural and social views and works that were often done in collaboration with Mostafa Hussein's cartoons.
الآن يا مصر أموت مطمئنا عليك وعلى أهلي المصريين – Ahmed Ragab
Mostafa Hussein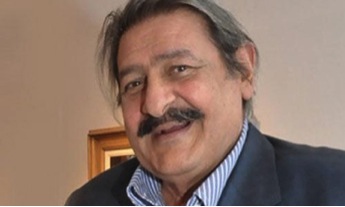 Famous for his cartoons, as mentioned above, Farag was the reason many people would buy Al Akhbar newspaper. His work was later turned into a TV series.
His work: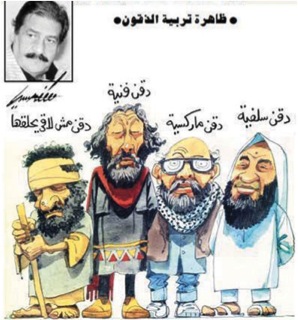 Zizi El Badrawy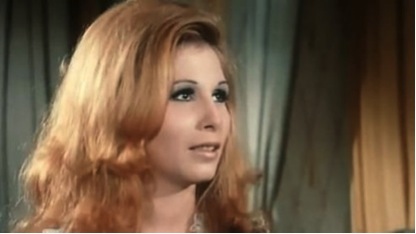 The very beautiful and talented Fadwa was discovered by director Hassan El Imam, who called her by his daughter's name, Zizi, which was later picked up by everyone else. She starred in some very notable movies including El Banat Wel Seif alongside Abdelhalim Hafez, Akher Shakawa with Ahmed Ramzy and Sgeen El Leil with Shokry Sarhan.
Hussein El Imam
Coincidentally, Hussein El Imam, son of Zizi El Badrawy's discoverer, passed away the same year as she did. He was a composer, songwriter, screenwriter, actor, presenter and singer.
المفروض نختلت التحت والفوق والشمال واليمين ونتعجن ونبقى شخص واحد من غير فروق – Hussein El Imam
Mahmoud Sultan
One of the first faces of Sabah El Kheir Ya Masr and one of the most distinctive voices on the news, Sultan received many honors and awards during his years in the media, including Sinai's Star for covering the warfront in Sinai in Egypt's 1973 was against Israel.
أول مرتب اخدته كان 22 جنيه. كان مرتب كبير جدا. يعني 22 جنيه في الزمان الاخدته فيه كان يعتبره يعيشوك في رفاهية – Mahmoud Sultan
Saeed Saleh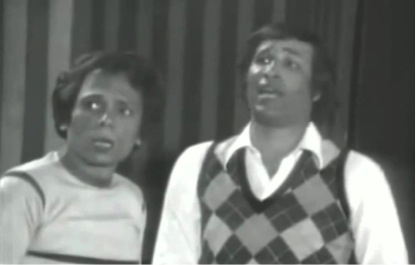 The comedian and actor who starred in the wildly famous play Madraset El Moshaghbeen is one of the most recognizable actors in Egyptian cinema. Fun fact: He was sent to prison in 1991 for being accused of – believe it or not – smoking weed. He was then released for lack of proof.
السينما المصرية أنتجت 1500 فيلم أنا نصيبي منهم الثلث – Saeed Saleh
Fatheyya El Assal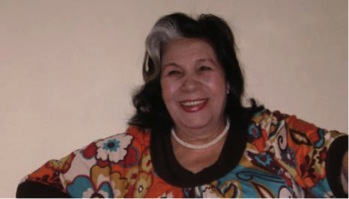 This Egyptian writer was a member of the Book Union board, the president of the Egyptology Association, as well as General Secretary for the Progressive Women's Federation. A lot, right? She has also written over 57 series and 10 plays and received an award for best Egyptian series in 1975.
لو قلتلك إن أنا متفائلة متستغربش. مصر مرة عليها صعوباتكتيرة جدا بس أصعب مرحلة احنا بنعشها "انهارده زي لحظة النهار لما بيطلع من قلب الليل ده احنا دلوقتي – Fatheyya El Assal
Khaled Saleh
The news of him passing away left the saddest mark on Egyptians and Arabs this year. He's know for his brilliant acting and mastering roles in countless movies, such as Omaret Yacoubian, Heyya Fawda and most recently, El Gezira 2. The legacy he left will remain in our memories forever.
From his role in 'Febrayer Al Aswad': أي كلام عن الأمل يبقى شيء من الوقاحة
WE SAID THIS: Don't miss Egyptian Actors from the 60s Who Stole Our Hearts.