Famed American actor, Will Smith was spotted in Saudi Arabia's AlUla attending the annual Camel Cup. This is said to be the actors first visit to the kingdom. Smith watched the race alongside Grammy-winning record producer Swizz Beatz, the first American to have a camel racing team in Saudi Arabia.
In a series of pictures, Smith and Beatz were seen sipping Arabic coffee, and enjoying the race.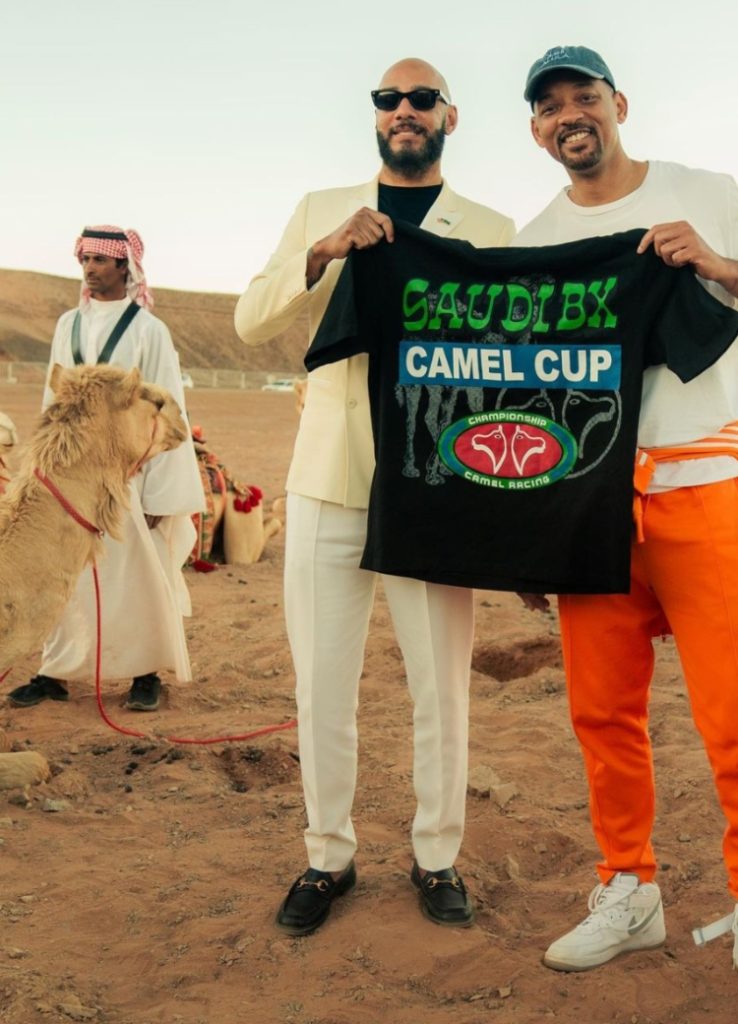 Following the race, Smith visited UNESCO World Heritage spot "Hegra," an archaeological site that showcases ancient Nabataean civilization remains. He then went to Andy Warhol's art exhibition, displayed at the "Maraya" mirrored arts complex.
Beatz wrote on an Instagram photo with Smith captioning, "today at the annual AlUla Camel Cup, I had some unexpected visitors that came to support my team."
Smith was also joined by other well-known celebrities such as Mohamed Al Turki, the CEO of the Red Sea International Film Festival and Phillip Jones, Chief Tourism Officer at the Royal Commission for AlUla.