We have been overly excited about Egyptian-Canadian actor, Mena Massoud, making his biggest debut ever as Aladdin in Guy Ritchie's highly anticipated movie adaptation; not to mention Will Smith as the Genie. But 'Aladdin' just announced who is playing Jafar, and it's too much for anyone to handle.
Dutch-Tunisian actor, Marwan Kenzari, who also starred in Tom Cruise's movie The Mummy, is making headlines because we're supposed to hate Jafar, but a villain has never looked so fine. Kenzari was just cast as Jafar and the Internet is rightfully losing it. No one is trying to act cool and indifferent about this and it's hilarious. We are supposed to hate the villain, but we're not so sure it's happening anytime soon.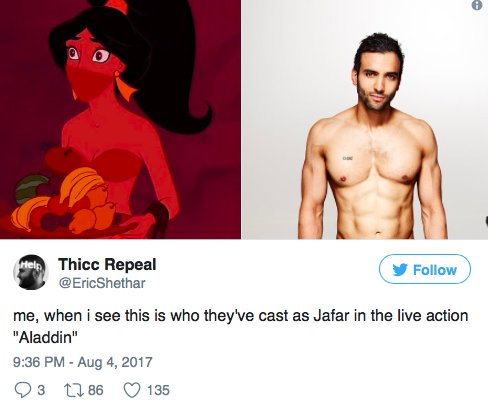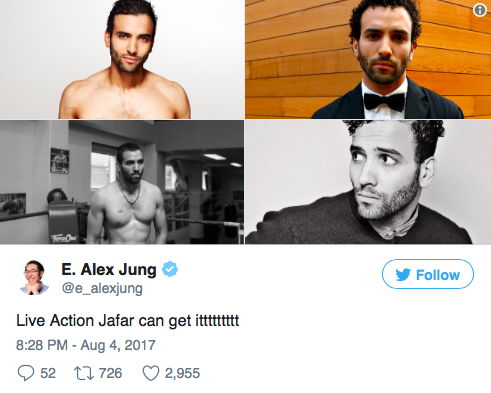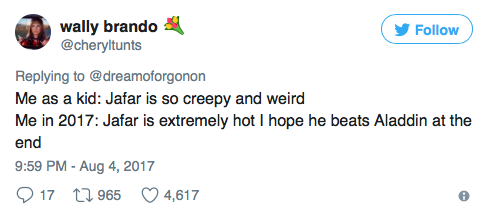 Turns out searching Marwan Kenzari on YouTube was a ~great~ idea https://t.co/AOZrGOzPp5 #HotJafar pic.twitter.com/698RRrWx2u

— Jarett Wieselman (@JarettSays) August 4, 2017
WE SAID THIS: Aladdin who???? Show us a whole new world, Jafar!