We've been celebrating Halloween the same way since God knows when! Different venues, dance music, spooky decorations, and costumes; but nothing worth mentioning is different throughout any of these Halloween parties.
However, this year, BOUNCE is ruining all the other parties for us with their latest Party and Bounce concept!
BOUNCE is a massive indoor trampoline park that recently opened in Egypt at Cairo Festival City Mall (CFCM) and has branches in the UAE, South Africa, Hong Kong, Singapore, and Sweden. The place took Cairo by storm and has proven to be one of the most fun-filled entertainment spots for all ages in Egypt's Capital.
BOUNCE just announced that they will be hosting the first of its kind Halloween themed party inside the trampoline park; guaranteeing that they'll provide the most unique spooky adrenaline-packed experience out there.
BOUNCE is organizing a three-hour extravagant Bounce and Party event, AfterDark, with Hip-hop and RnB music, epic neon lights, dance-off competitions, parkour stunts, a photo booth, costume competition with a generous prize, and other live performances. The event will take place on the 31st of October, and the tickets are available now at Bounce CFCM.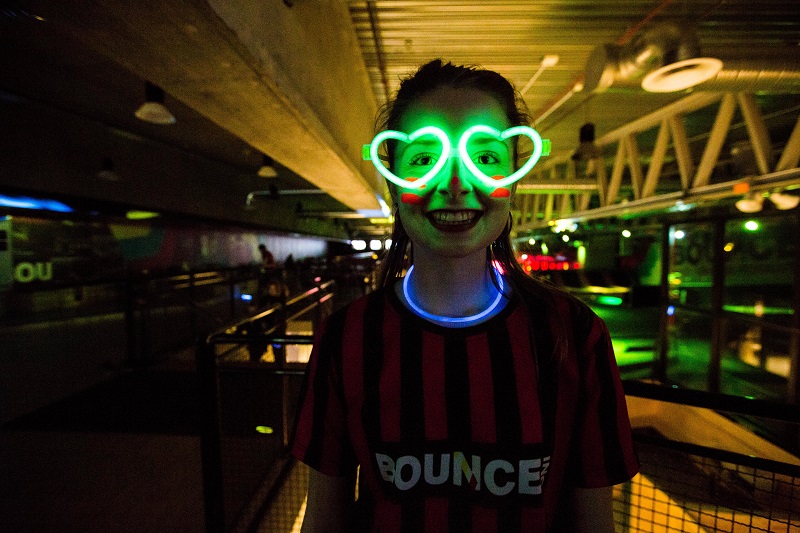 WE SAID THIS: We can't wait to get "high on the trampoline"!