When it comes to style, fall has always been a transitional season – no matter what, it's stuck between winter and summer fashion. To give your fall outfits a distinct identity, accessorizing is the way to go. We stopped by Dolly's Stop & Shop and accessorized four fall outfits to give you some inspiration for your own wardrobes.
Outfit 1: "Stacked"
A simple summer dress can fit cooler weather with a denim jacket. With minimalistic outfits that act as a canvas, it's best to go crazy with your accessories. Jazz up your dress with a funky waist leather bag. If you are interested in getting a new leather bag then you can check out these australian leather bags here. Stack both of your wrists with wrap bracelets in different colors and beaded bracelets with tiny spikes. A Kaff pendant never goes out of style; stack two of these colorful necklaces with different lengths.
Outfit 2: Feminine Biker
Leather jackets and boyfriend jeans are the biggest thing this fall / winter. If you don't want to look like you just took your whole outfit from your boyfriend's closet, add a couple feminine touches. This loose top in pale pink is cute and girlie and adds a pop of color to the outfit. And there's nothing more feminine than a recreation of the Chanel quilted bag to complement this outfit.
Outfit 3: Glam Rocker
Metal-coated jeans are hot this fall, especially when toned down with a simple denim jacket. This metallic tote matches the shine of these jeans and stacking a couple of colorful wrap bracelets adds a pop of color. Wear this sexy leopard top under your denim jacket for an edgy look.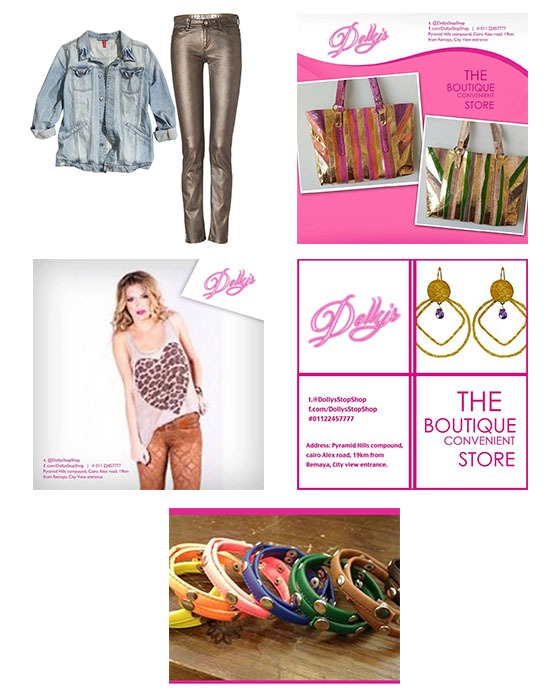 Outfit 4: Oriental Grunge
We found this colorful kaftan and decided to give it an edge for a fall look. Add a pair of faux leather tights with round glasses to mismatch. Dolly's oriental accessories also have the same edgy feeling to them. This Hebz kaff cuff and evil eye colorful clutch completes the look.