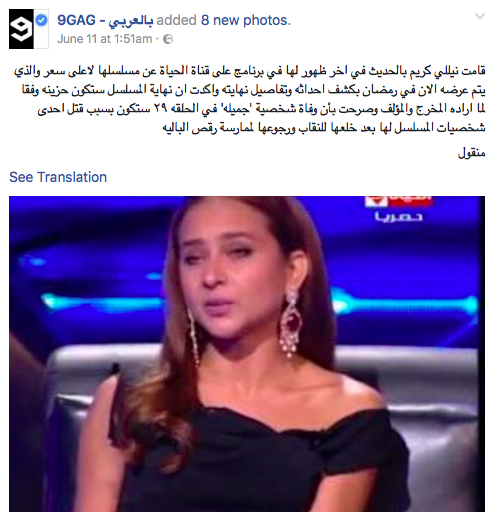 We are all consumed by TV this month. Yet, it was one betrayal in particular that left women fuming on social media. Nelly Karim's new show 'A3la Se3r' tells the story of a woman, Gamila, scorned by her husband and best friend. Throughout the episodes, Gamila chooses to take a more religious path and chooses to wear a niqab. Upon discovering her husband's betrayal, removes her niqab, and she starts to her own small business.
Rumors and theories have been circulating on social media, implying that Gamila's character will have a very tragic ending. Indeed, commentators are mainly suggesting that she will get killed by radical Islamists, for taking off the niqab.
To say everyone would have been angered, by that horrifying, ending would be an understatement. Thankfully, director Mohamed El Adl came to our rescue with a Facebook status, that denyed such theories.
WE SAID THIS: We can't wait for Gamila to get her sweet revenge.