The Ancient Egyptian civilization has provided an inspiration to many comic superheroes and villains throughout history. The latest Egyptian anti-hero, who will bring his own brand of justice to the big screen and unleash it on the modern world is Black Adam; the anti-hero capable of defeating the man of steel himself, Superman. Black Adam is said to, "change the Power Hierarchy in the Detective Comics (DC) Universe," as Dwayne "The Rock" Johnson mentioned in a press release to Bet magazine. As Black Adam's origins are rooted in Ancient Egypt's fictitious Kahndaq, we will see how Hollywood intends to represent the character in the latest film titled "Black Adam," set to release in Oct. 2022.
The story follows Black Adam who was a corrupted Ancient Egyptian with a tragic backstory who first appeared in 1945 as a side character in the adventures of Captain Marvel (confusingly, not the Marvel character, but an older character who pre-dated Marvel's founding), and was then reintroduced in the 1970s when DC Comics licensed the old Captain Marvel and re-branded as Shazam. His real name was Teth-Adam, and he was given abilities by the magician Shazam. However, after he had amassed enough power, he turned rogue and set out to conquer the globe, beginning with Egypt. Shazam was unable to reclaim the powers he granted Black Adam, so he banished him, and he did not return to Earth until 1945.
If you're not a DC fan then you should know that Shazam is an ancient Egyptian magician who bestowed powers to Black Adam. After Adam's tragedy, he found a new champion to take his powers and serve justice. Shazam has his own film that was released back in 2019 that should have featured Black Adam, but instead, DC chose to make the character a standalone film.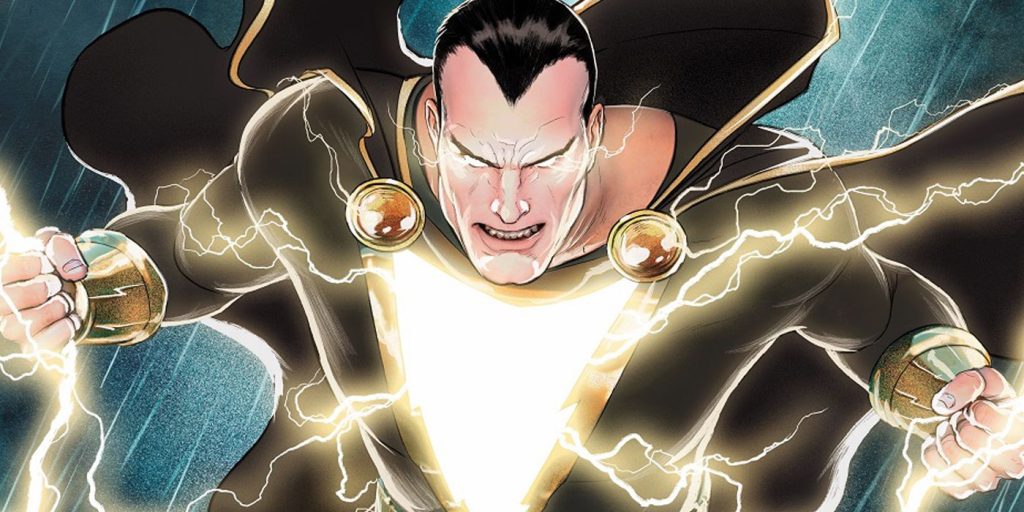 What about his abilities? According to CNet, Black Adam possesses the abilities of Shazam, whose name originally stood for Solomon's knowledge, Hercules' strength, Atlas' stamina, Zeus' might, Achilles' courage, and Mercury's speed, however, these abilities are eventually assigned to Egyptian gods in his comic history. When Black Adam is hit in the face with a metal rod in the movie trailer, he does not blink and subsequently throws the person who hit him a long distance. He can also fly and is impenetrable to bullets as well as also capable of catching rockets.
Dwayne "The Rock" Johnson will play Black Adam, and he plans to demonstrate the character's power as well as how the DC cinematic universe's heroes will cope with him and his wicked plans. Black Adam will not be the only character with Egyptian origins in the movie as Hawkman and Hawkwoman will also feature some Egyptian origins. This is a great way to shed light on how ancient Egyptian culture has provided and paved the path for new superheroes and villain characters to arise on the big screens.