Egyptian-Palestinian actress, May Calamawy has been taking up prominent roles depicting Arab women in Western productions and with portrayals that depict a reality often ignored or misinterpreted in the West. Calamawy seems to carefully handpick characters that are well-rounded and rich assumingly due to her own worldly background. From Hulu's comedy series, "Ramy" to Disney Plus's Marvel mystery, "Moon Knight," Calamawy is the breakout star to watch. With a diverse background that bleeds into her even more varied résumé, here's a glimpse into Calamawy's most notable acting roles thus far.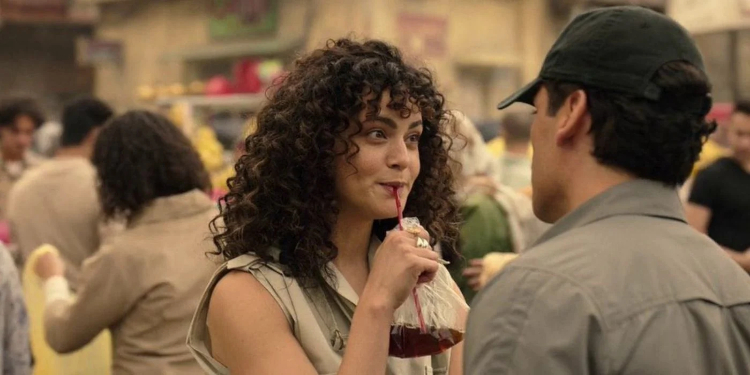 Calamawy has previously acted in the gripping television mini-series, "The Long Road Home." The plot tracks the U.S. army as they occupy Baghdad during an eight-hour battle in Sadr city back in 2004. In her small but memorable role, Calamawy's performance was raw and truly added to the heartwrenching story of the series.
The young actress hit the scene with force due to her part in the hit comedy series, "Ramy" a Hulu original. In her depiction of Dena Hassan, the sister of the titular character Ramy played by Ramy Youssef. The character inspired by Ramy's actual sister is a stand-out for the series, as she portrays the struggles of an Arab female maneuvering and attempting to adapt in the US. The character became quickly relatable as her struggles with her conflicted identity sounded across the globe. Dena's complex character provided Calamawy the avenue to showcase her raw talent to the world, not just the Middle East.
The bright star is on Marvel series, "Moon Knight," a thrilling fictional series depicting Ancient Egypt's gods, curses and Egyptian superheroes. Egypt's Mohamed Diab has directed the series and has been commended for bringing in Egyptians to play key roles whether in front of or behind the camera. In the adventure series, Calamawy shines as an Egyptian female superhero, Layla El-Fouly, an archaeologist and loving wife to Marvel hero's Moon Knight, also known as Marc Spector. As the story unfolds it's revealed she's more than wife and archaeologist with the character possessing powers of goddess Taweret turning her into world-saving Scarlet Scarab.
Based on Egyptian themes and loosely based on Marlene Alraune, Layla becomes a trailblazer for diversity and sought out role model. Depicted as the first Egyptian female superhero, Calamawy rocks her killer curls on screen, which is no small feat, with beauty standards having been dominated for the longest time by Western standards, curls were first to pay the price, with prominent actresses ditching their curls for straight hair leaving very little representation. Commenting on this during an interview director Mohamed Diab noted a touching encounter with his young daughter, "She was five, she always wanted to straighten her hair, and that's because she never saw herself in animation. She always saw straight hair. And I feel now, you don't know how big this is, seeing someone as beautiful as Layla with her beautiful, curly hair, being a superhero, being a kick-ass character and very strong."
As for the acting, Calamawy eases into her role as if one that has done this all before, she's played the role of a lifetime; an Egyptian superhero admired by Arab girls around the world. Aside from the unforgettable character, Calamawy's performance is what got everyone talking, "…May Calamawy slides right in and steals the series … [she's] magnetic in every scene she does have — smart, strong and slightly less goofy than Isaac," AZ Central said.
You can watch Calamawy on "Ramy" once the third season drops on Hulu.
WE SAID THIS: don't miss… #WaraElMazzika: Mohamed Gaber, Producer Behind The "Moon Knight" Hit Song, Talks Trending On The Billboard Charts And More