Previously, in "8 Egyptians Who Are Kicking Butt Abroad", we listed inspiring Egyptians who are leaders in their fields. This time, we decided to narrow it down to Egyptian butt kickers in Silicon Valley.
Silicon Valley is the home to many of the world's largest technology corporations, including Apple, Hewlett-Packard, Intel, Google, Facebook, Adobe Systems and even Lockheed Martin, alongside many more as well as thousands of tech startups.
The term "Silicon Valley" originally referred to the region's large number of silicon chip innovators and manufacturers, but eventually came to refer to all high-tech businesses in the area, and is now generally used as a metonym for the U.S. high-technology economic sector.
Silicon Valley is a leading hub for high-tech innovation and development, accounting for one-third of all of the venture capital investment in the United States.
Now let's take a look at some of the Egyptians who are dominating Silicon Valley:
1. Ossama Hassanein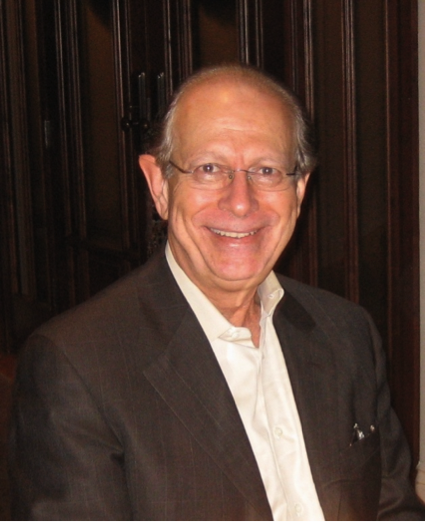 Ossama Hassanein is the Chairman of the Board at TechWadi.org, the leading non-profit organization building bridges between Silicon Valley and the Arab world. Hassanein is an entrepreneur, mentor and venture capitalist.
Over the last 30 years, he has managed over $1 billion of international technology funds in diverse leadership roles, including EVP of Berkeley International in San Francisco, Chairman of Technocom Ventures in Paris, President of Newbridge Networks Holding in Canada, Senior Managing Director of Newbury Ventures and Chairman of the Rising Tide Fund in Silicon Valley.
In the eighties, he led the mezzanine financing of 80+ Silicon Valley based IT companies that became spectacular successes, including Adaptec, Cirrus Logic, Atmel, PMC-Sierra, LSI Logic, Linear Technologies and Oracle. His combined market value today exceeds $170 billion.
2. Ramy Adeeb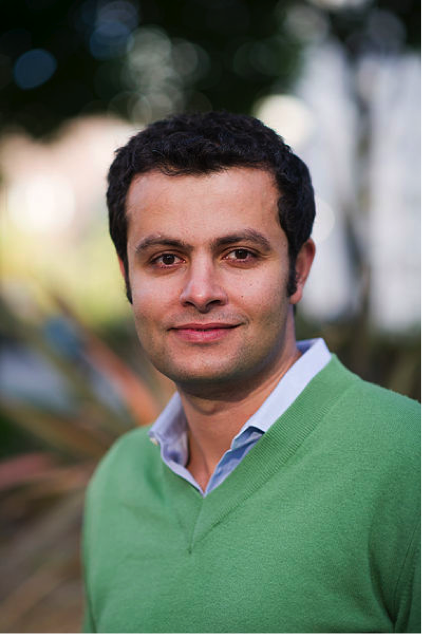 Founder and CEO of social curation platform Snip.it, Ramy Adeeb is a former venture capitalist investor in startups such as Square and Groupme. Adeeb founded Snip.it in spring 2011 while looking for a way to share relevant information regarding the Arab Spring uprisings.
As of Sept. 2012, Snip.it had about 20,000 registered users who create content and 100,000 who browse it. Average time spent on the site as of Sept. 2012 was 12 minutes, compared to 5.23 minutes spent on the average website.
On Jan. 22, 2013, Yahoo! acquired Snip.it for US$10 million. At Tellme Networks, which specializes in telephone-based applications, Adeeb led the enterprise engineering group and oversaw the development of more than 30 products.
Adeeb is the author of a number of patents in VoiceXML application development. Tellme Networks was sold to Microsoft in 2007 for $800 million. He remained at Microsoft for less than a year before going to Stanford for his MBA.
3. Alain "Lino" Tadros
"Lino" is the President and CEO of Falafel Software, which is dedicated to providing world-class consulting, training and software development for small, medium and enterprise-level businesses. Prior to founding Falafel, Lino was a member of the development team at Borland for Delphi and C++Builder.
Tadros is an expert in .NET, LINQ, ASP.NET, MVC, XAML and Windows Phone and Web Services. Lino has been awarded Microsoft MVP status twelve years in a row for his contributions to the C# community.
4. Amr Awadallah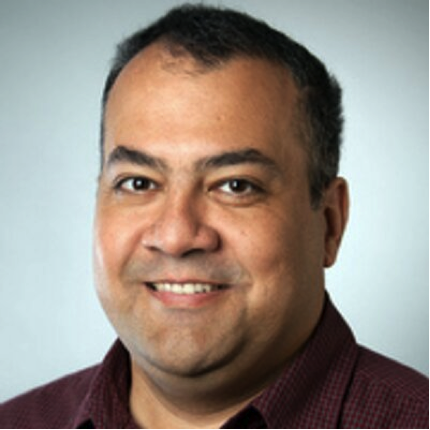 Amr Awadallah is the Founder and CTO at Cloudera, Inc. Before founding Cloudera in 2008, Awadallah was an Entrepreneur-in-Residence at Accel Partners.
Prior to joining Accel, he served as Vice President of Product Intelligence Engineering at Yahoo! and ran one of the very first organizations to use Hadoop for data analysis and business intelligence. Awadallah joined Yahoo! after they acquired his first startup, VivaSmart, in July of 2000.
5. Khaled Hussein
Khaled Hussein is the Co-Founder and CTO at Tilt.com, a technology company that makes it easy for groups and communities to collect, fundraise or pool money securely and effectively online.
Khaled saw a computer for the first time when he was 18 years old in Alexandria, Egypt and has been hooked ever since. He studied Computer Science and Human Computer Interaction at Virginia Tech, and after a few years of helping lead Rackspace's corporate strategy, he joined James Beshara to build out Tilt.com.
6. Hany Rashwan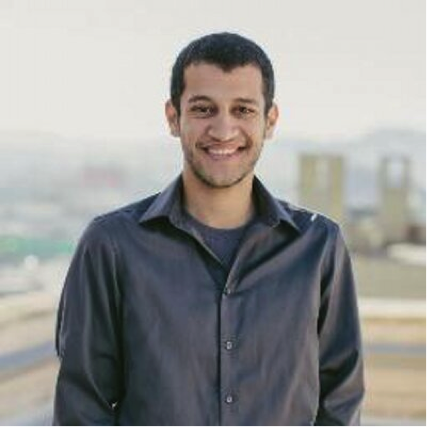 Hany is the Founder and CEO of Ribbon. Ribbon is a San Francisco payments startup that lets users sell online using a shortened URL that can be shared across email, social media and a seller's own website. Building useful but highly simple products is Hany's passion.
7. Taher ElGamal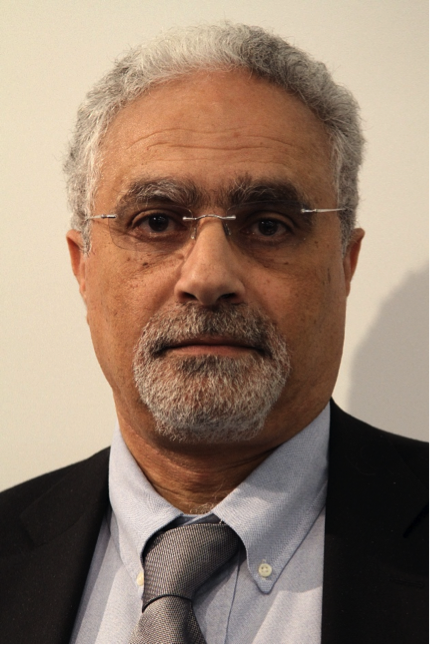 Taher served as Chief Scientist at Netscape Communications from 1995 to 1998, where he was recognized as the "inventor of SSL", the foundation layer of security throughout the online industry.
Taher invented several industry and government standards in data security, including the DSS government standard for digital signatures. Several thousand publications have been written in the space referred to as "the Elgamal Cryptography".
He was also the Director of Engineering at RSA Security Inc. before founding Securify in 1998 and becoming their CEO (now part of McAfee). In October 2006, he joined Tumbleweed Communications as CTO (acquired by Axway).
He is an advisor to Onset Ventures, Glenbrook Partners, PGP corporation, Arcot Systems, Finjan, Facetime, Simplified and Zetta, and sits on the boards of Vindicia and SignaCert, Inc., and serves as Chief Security Officer of Axway, Inc.
8. Youssri Helmy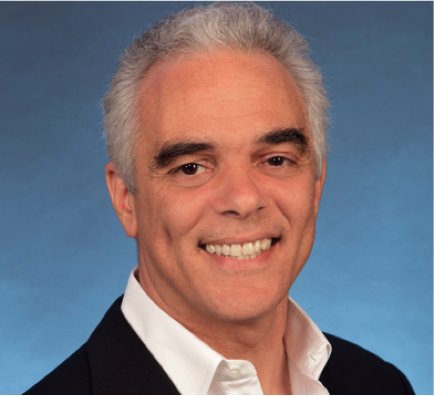 Youssri Helmy brings over 25 years of experience in engineering, product management, marketing and business development in a wide range of technologies to Newbury Ventures.
He is a serial entrepreneur who has successfully cofounded, operated and exited several startups globally. Youssri is an angel investor and advisor to several startup companies.
Prior to Newbury, Youssri cofounded and served as Chairman of IdealRatings, a global financial information provider for socially responsible investors. Prior to IdealRatings, Youssri co-founded and served as CEO and Chairman of ITWorx, growing it to become the largest software services provider in the Middle East, with 800+ professionals.
9. Karim Fahmy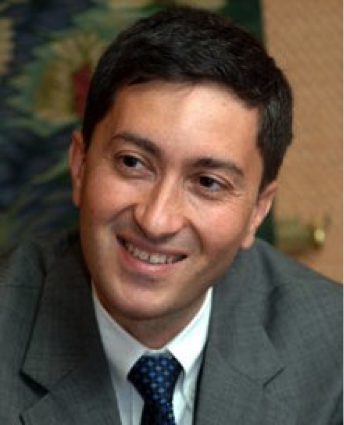 Karim leads his team in driving business relationships between Intel Capital portfolio companies and Global 1000 accounts across the world. With his unique global experience, he architects and delivers business development programs to fuel portfolio companies' growth beyond what many venture capitalists typically do. Karim joined Intel Capital in 2006 and has been with Intel since 1994.
WE SAID THIS: Don't miss our interview with angel investor and serial entrepreneur in Egypt, Con O'Donnell.