There's an untold purity and elegance in a color that is usually mislabeled as "plain" or boring". The underrated color of white is just as powerful as the color black. The color white is perfect for staying cool in the summer heat in style.
The Power Suit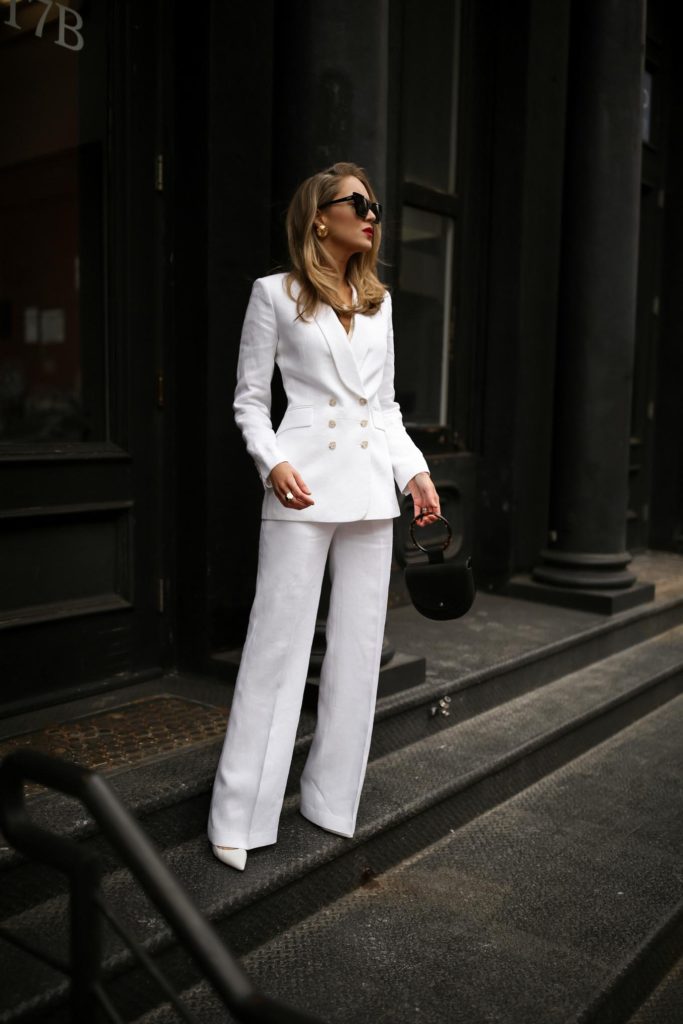 Women are fiercely rocking power suits even after office hours, and the trend is going to stick around for some time. This summer, you get to rock the suit of your dreams in clean white or cream. It's classy and effortless. Hit up a meeting or brunch with the girls like a chic boss lady.
A Classic Summer Dress
Sundress season is upon us, and you can't go wrong with an all-white dress. Nothing screams summer more than a white breathable cotton dress. It's versatility allows you to add colorful espadrilles or jewelry. It's an easy option for day and night outings.
White Trousers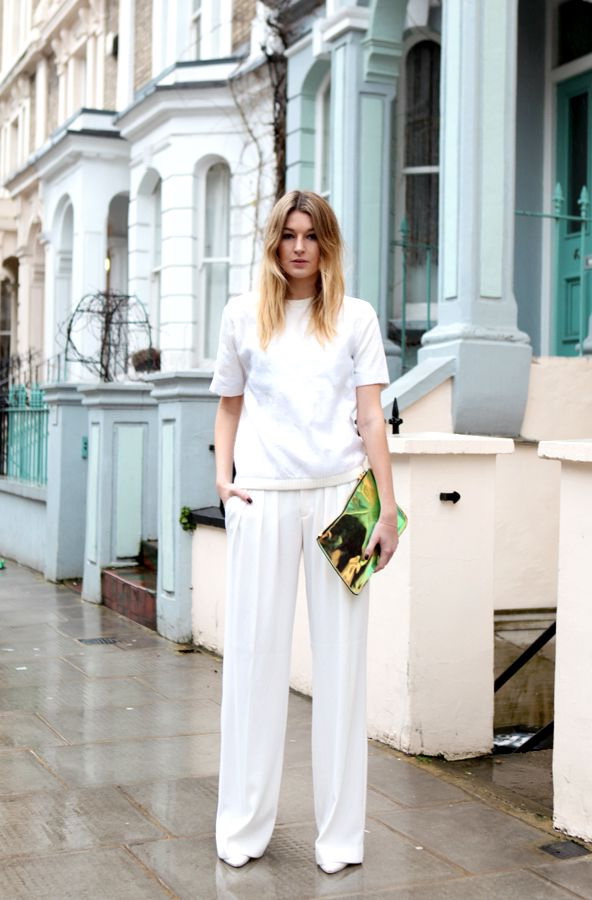 A white trouser is your summer staple, preferably loose fitting. It's easy, breathable, and goes with anything from tees and crop-tops to formal blouses while serving an overall sophisticated look.
White Lace
Since we all have many occasions to attend this summer, most of us will struggle to choose what to wear. The answer is always lace. Flirty, feminine, and fancier than your everyday summer dress. It's a great option for summer parties and evening occasions.
Sporty Blazers
If sporting a full suit is too much, this is your second best bet. A smart casual is your all-year-round staple. Fresh and classic and can be worn with a summer dress or skirt. Zara and Top Shop have nicely tailored blazers in all colors.
Polka Dots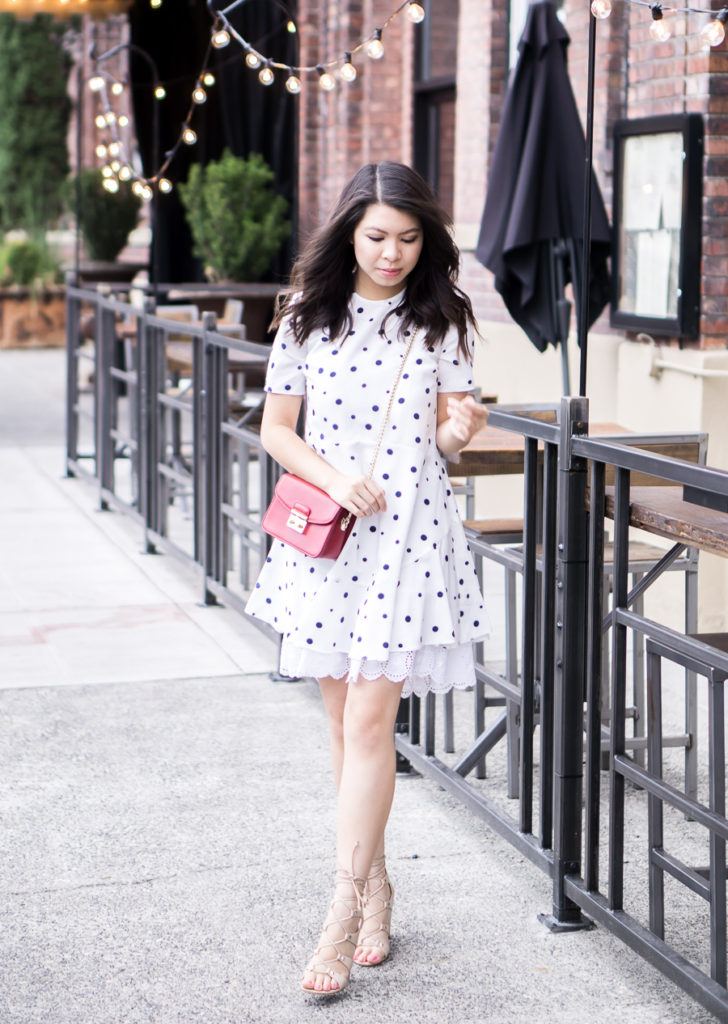 If you find white-on-white too boring for you, give this a try. A splash of polka-dots is the new flower print. The pinup-poster girl influenced style is flattering especially on dresses and matching sets. The innocence of white with splattered polka-dots is a match made in heaven.
A Fitted Pencil Skirt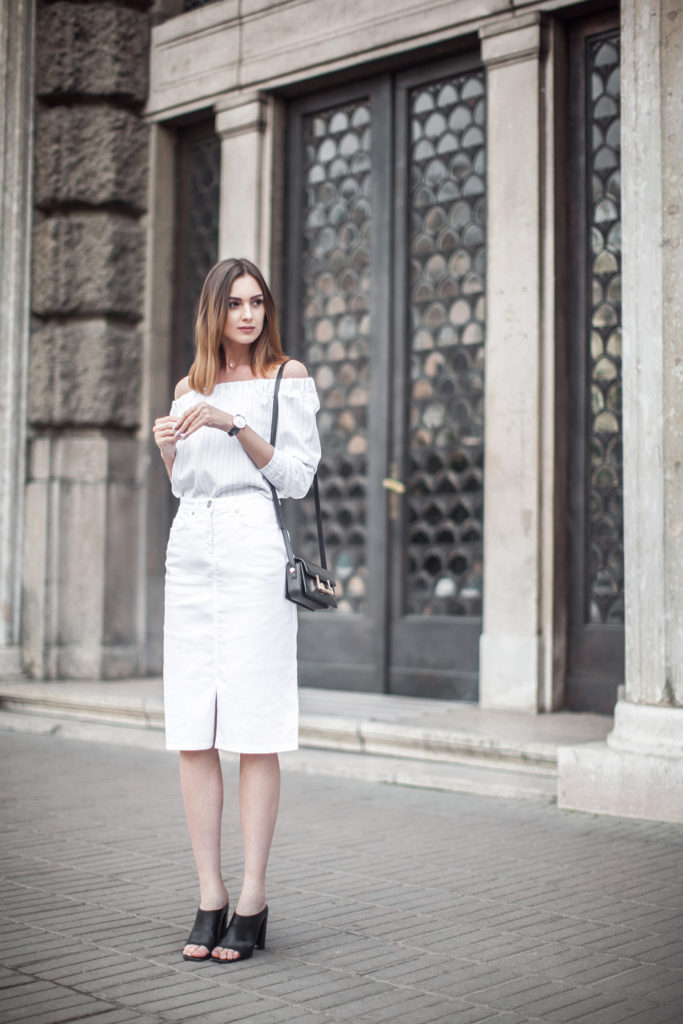 Similar to trousers, pencil skirts are cool summer must-have pieces. You can pair them up with nude heels too. You'll look comfortable and well put together without even trying. Look at divas such as J-Lo and Victoria Beckham rocking the white pencil skirt for inspiration.
Basic White Tee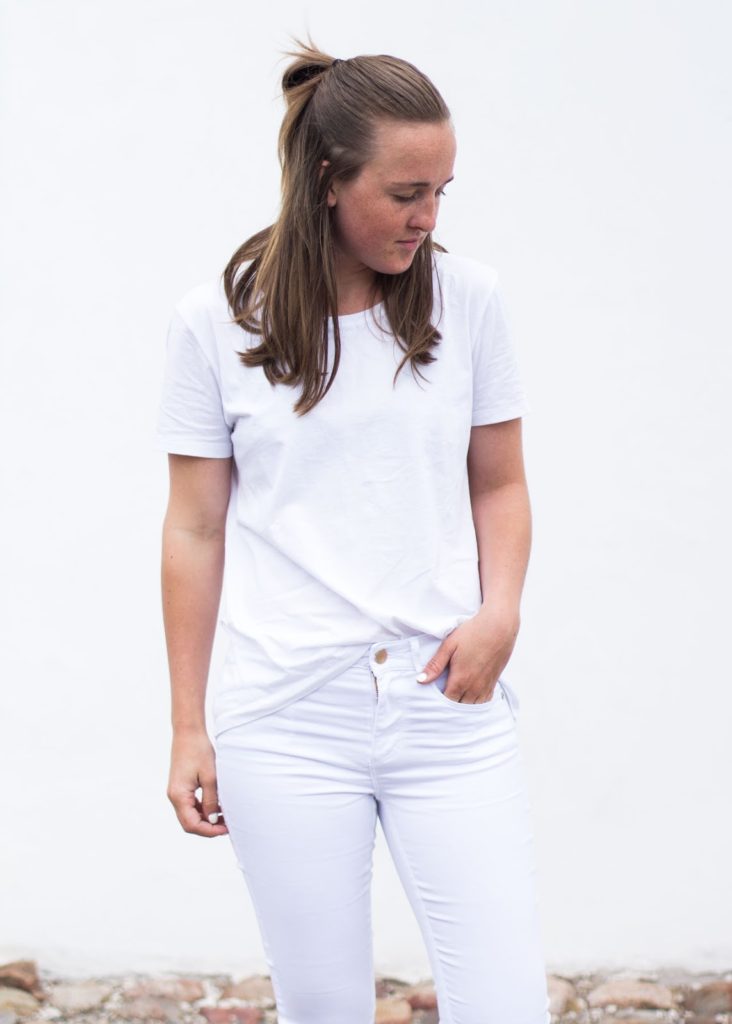 Finally, never underestimate the power of a classic white tee. For an edgy look, you can rock it with white trousers or tone it down with a flared skirt.
WE SAID THIS: Stand out this summer with the perfect all-white outfit.