7 Rules You Can Follow if You're An Arab Leaning Towards a More Plastic-Free Lifestyle
Intro
Luckily, the world is growing more conscious of human impact on the environment. Plastic pollution has been there for decades and people have been aware of its negative influence on wildlife and the entire ecostystem for quite some time. However, going plastic-free has become a global trend lately, it has become a lifestyle that many people around the world are positively adopting.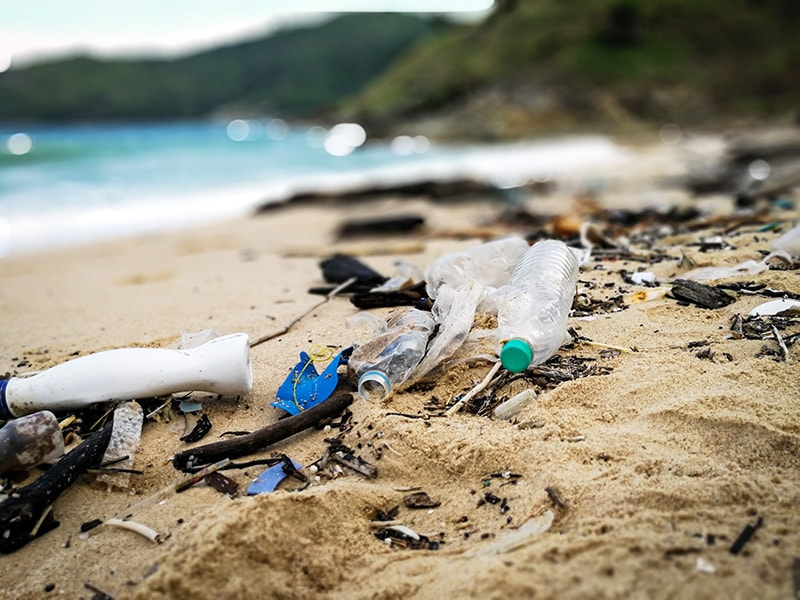 Unfortunately, such a thing is almost impossible to implement in a country like Egypt a plastic is being used in almost everything. From soap and detergent packaging, to water bottles and toothpaste tubes. But despite all of that, many Egyptians are becoming more aware of the cause and wish to make a change. We know it's kind of difficult to commit to such a decision with many factors not in our favor, but at least there are some things we could all do that will contribute to positive impact. So even if you cannot go entirely plastic-free, here are some new rules you could easily follow if you're leaning towards a more positive attitude.
Reuasable water bottles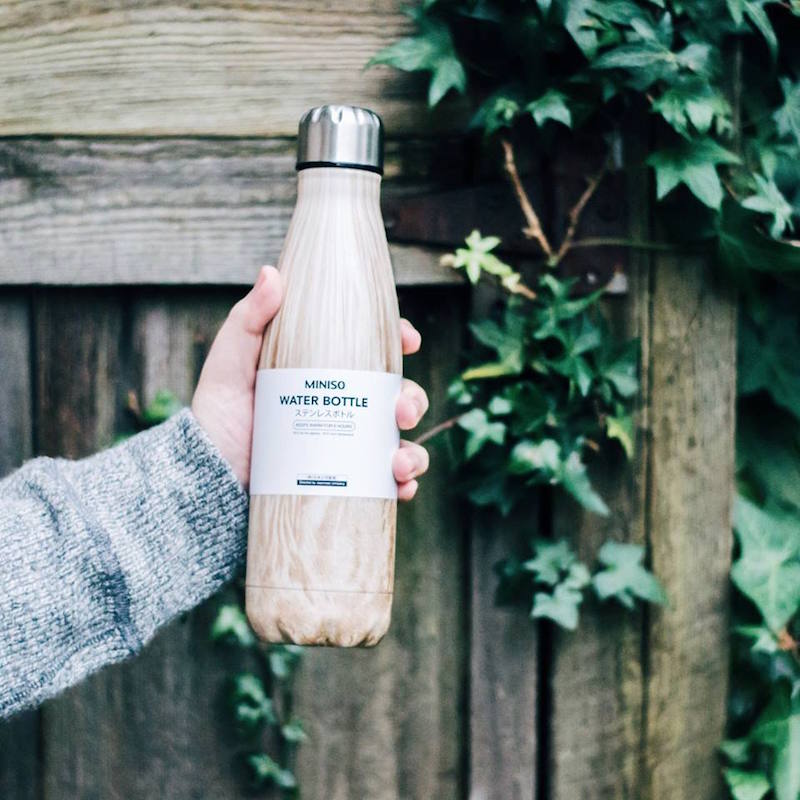 In a country with a weather like ours, carrying a bottle of water around is inevitable; unless you're okay with dehydration. Invest in a decent filter and refill your reusable water bottle that you could carry around all you want. If can't accept the idea of giving up on mineral water, then at least use a dispenser instead of buying tens of small bottles a week. Just make sure to recycle the water container you get. You can check Miniso, it has some super cool options on display.
Recycle!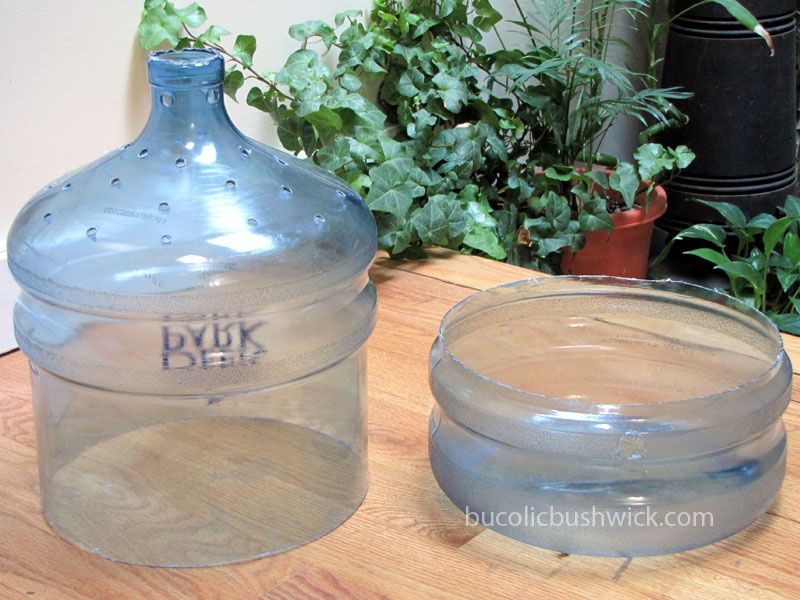 Speaking of which, recycle, recycle, and recycle! Remember that water container from the dispenser? Who said you're going to throw that away? Use it as a bucket or use it to plant something.
Have your own coffee mug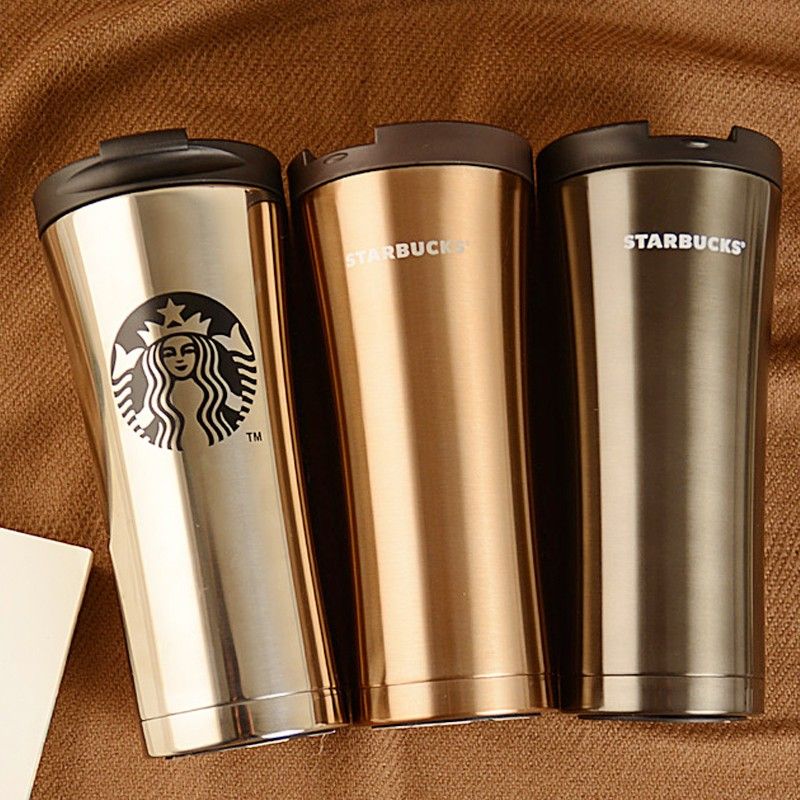 Coffee is essential to some of us, and a sacred morning ritual to others. Just get yourself a nice coffee travel mug and make your own coffee at home; and you can alway refill at the office. That way, you won't be only reducing your plastic consumption, but also saving loads of money. Well, yeah, I know Starbucks' Caramel Macchiato is irresistible, but at least you can get your mug from there. There's nothing wrong with classic American coffee, and you can always pass by your favorite coffee shop for a refill whenever you're craving it.
Stainless steel/glass straws
As for the germophobics who can't say no to straws at cafés, well, you can say no now. You can simply buy your own set of stainless steel or glass reusable straws. And guess what? You can find those in Egypt, Jumia has plenty of them for sale.
Have your own shopping bag
Shopping, especially grocery shopping, is one of the biggest plastic crimes you could ever commit with the amount of plastic shopping bags you return with. Say no to that and carry your own fabric/nylon shopping bag. You can find one at H&M or Jumia.
Change your ice-cream habits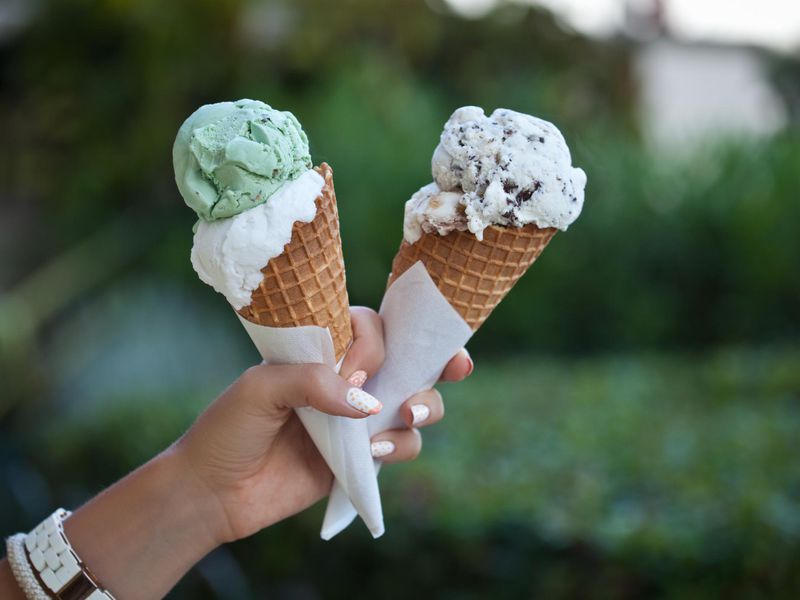 When it comes to ice-cream, nobody can disagree. However, there are usually two teams; team cone and team cup. If you my dear friend belong to team cup, then it's time to change some of your old habits. Say no to the plastic spoon and cup and go for a cone instead. That way, nothing goes to waste!
No-Poo!
As going natural and embracing curls is another on-going trend, saying no to shampoo is no longer a hard task. Clarify using apple cider vinegar instead. It's healthier for both your hair and the environment; that comes in glass bottles not plastic ones. Did I mention it's way cheaper than shampoo? It's as cheap as EGP and could be found at any grocery store or supermarket.
WE SAID THIS: Tell us what else do you normally do to avoid using plastic in the comments section below. Happy plastic-free July!