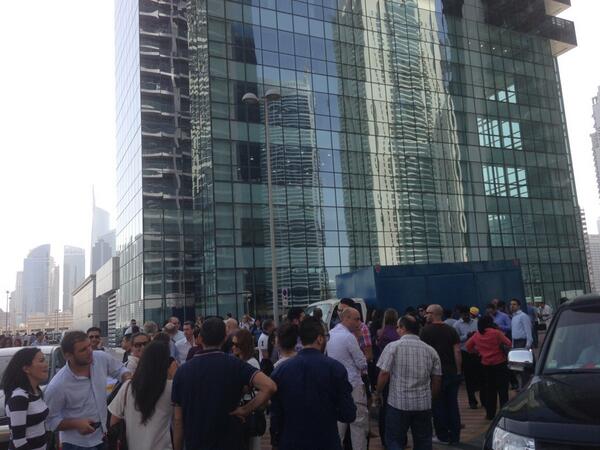 Workers have been evacuated from buildings in Dubai after the second major earthquake in the region in eight days. A 7.8-magnitude earthquake was recorded on the border of Iran and Pakistan at 2.45 pm, according to the European-Mediterranean Seismology Centre.
Mobile phone and Internet lines have reportedly also gone down, Residential, commercial buildings and hospitals in Dubai, Sharjah and Abu Dhabi have been evacuated. People have been standing outside their buildings fearing aftershocks. Jebel Ali, Sheikh Zayed Road and Emaar Square all seeing crowds under the building after the first earthquake.
According to Emirates 24l7 reporters, Al Garhoud hospital has been evacuated and buildings in Jumeirah Lake Towers and Dubai Marina have been evacuated.
There have been also been reports of earthquake in different cities of Pakistan, India and Latin America. Iran reports 7.5 magnitude earthquake in southeast.
Eyewitnesses said MBC office in Media City have also been evacuated after the tremors.