These 30 women are inspirational to all of us, and should be looked up to as role models for young girls to show them girl power is alive and well in the Middle East. The list concludes record breakers, power listers, athletes to celebrities that deserve to be celebrated for their top-notch effort.
Nahla Al Rostamani
The first female Emirati F3 driver driven by her passion for motorsports, proving women can compete in anything. Her goal is work with Formula 1 and Red Bull.
Sara Al Madani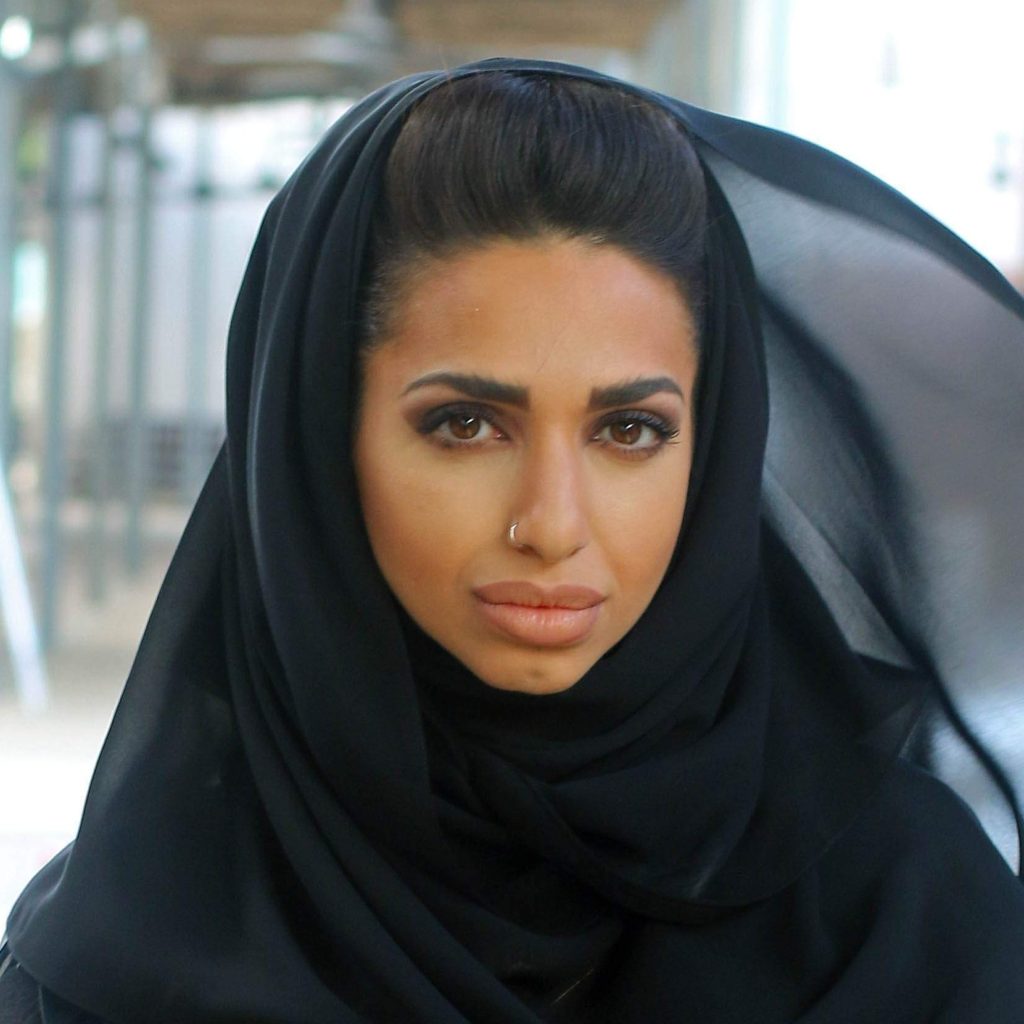 Entrepreneur Sharjah girl Sara Al Madani, is passionate for fashion, business, travel and education. The young entrepreneur is hungry for challenges and adventure. She's constantly encouraging women in the UAE to become more active in business.
Noura Al Kaabi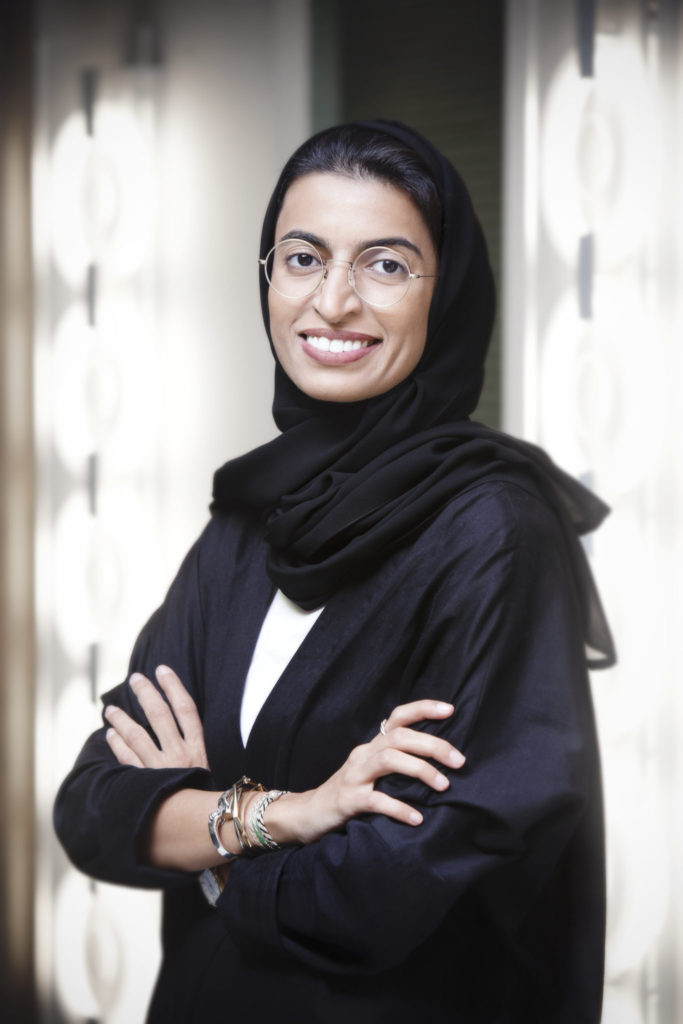 Business women and Minister of Culture and Knowledge Development since 2017, Noura made it to many power lists. The boss lady has great influence in the UAE's media industry.
Alia Al Mansoori
The youngest women on the list and the proudest science genius. at 15, Alia won the prestigious Genes in Space competition. Now, she spends most of her time in laps with dreams of becoming an astronaut.
Reem Al Hashimi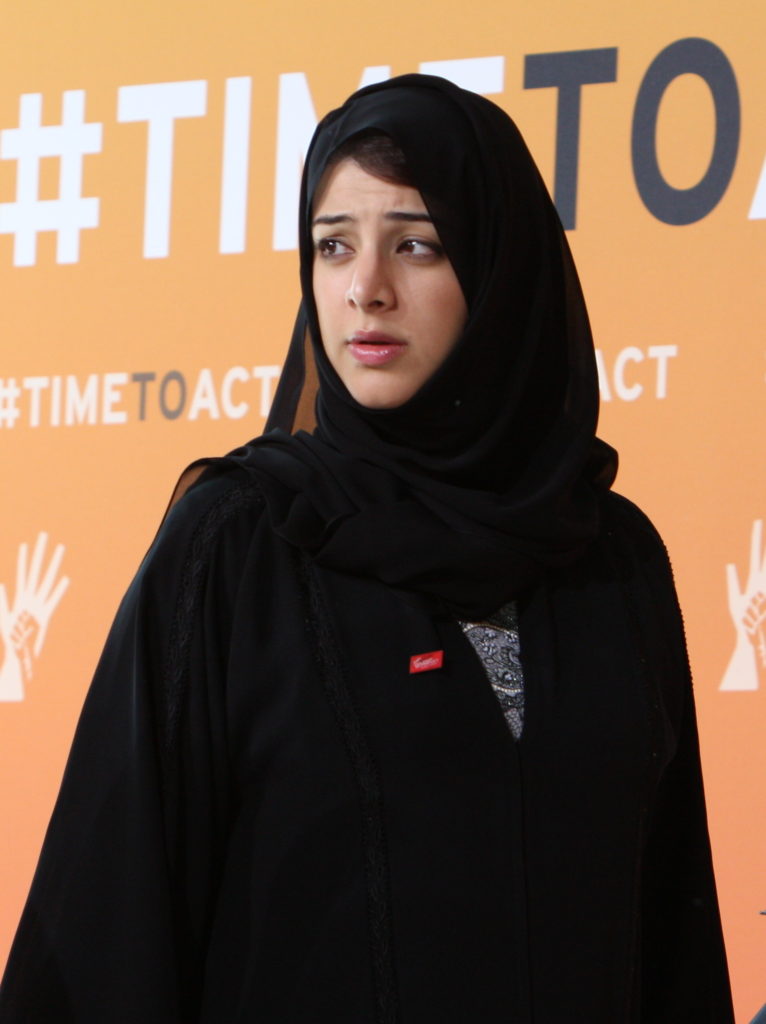 Women with power, Reem holds responsibility as managing director of Dubai World Expo 2020. Her strong role came after joining the federal government as Minister of State in 2008 dealing with foreign and vibrant issue such as UAE bidding the mega event.
Maryam Bahlooq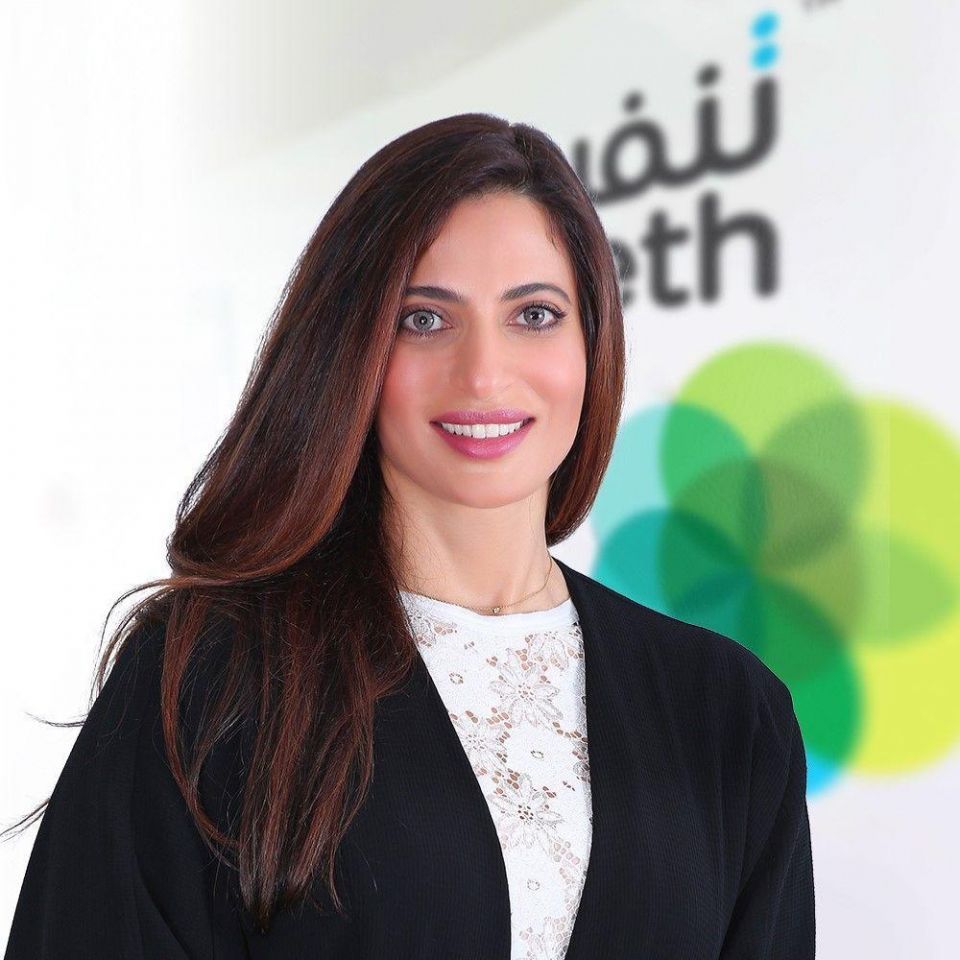 UAE's leading bank, Emirates NBD appointed their first female CEO, Maryam Bahlooq last June. With 17 years of experience in the company, she's responsible for more than 2,700 employees at Tanfeeth
Mariam Al Safar
With the UAE's advanced metro system, Mariam proves women no longer have to be passengers on trains, but can drive them too. Fascinated by toy trains as a child, Al Safar became the first Emirati woman to drive a train in the Middle East.
Asma Al Janahi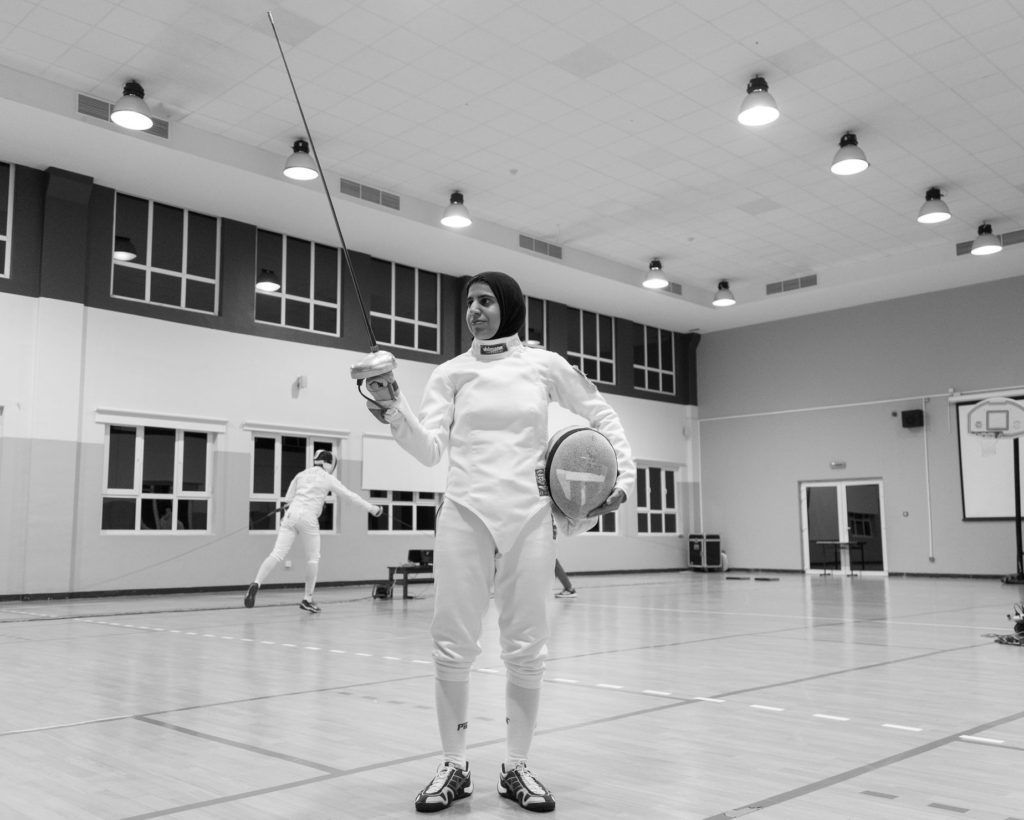 shattering stereotypes, using a sword, the 25 year old, is the female first fencer. With her medals, proving women can compete in what society describes as a "dangerous" sport.
Fatima Al Qubaisi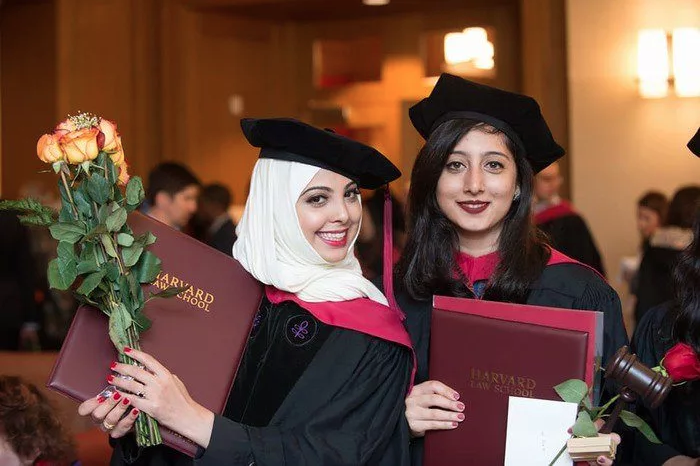 The young feminist and activist is the first Emirati women to graduate from Harvard's law school. The successful cooperate lawyer focuses on defending and empowering women.
Nouf Al Afeefi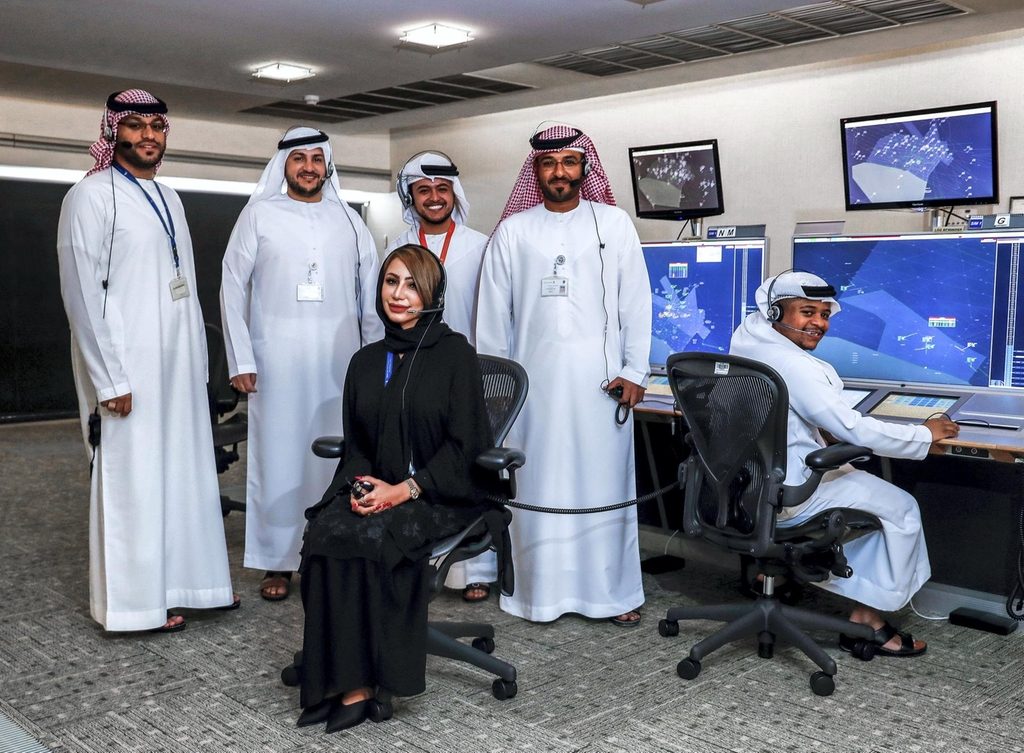 Nouf love for challenges landed her the UAE's first female air controller position in 2011. After studying for three years in Sheikh Zayed Air Navigation Centre while completing MSc in Air Safety Management, she became the first Emirati citizen to receive the Air Traffic Controller Certificate.
Zahra Lari
Zahra broke barriers for muslim girl, by being the first Middle Eastern woman to land a triple jump trophy at EduSport in Bucharest, and the first Emirati athlete to represent the UAE in the Winter Universiade in Krasnoyarsk, Russia.
Shamma Al Mazrui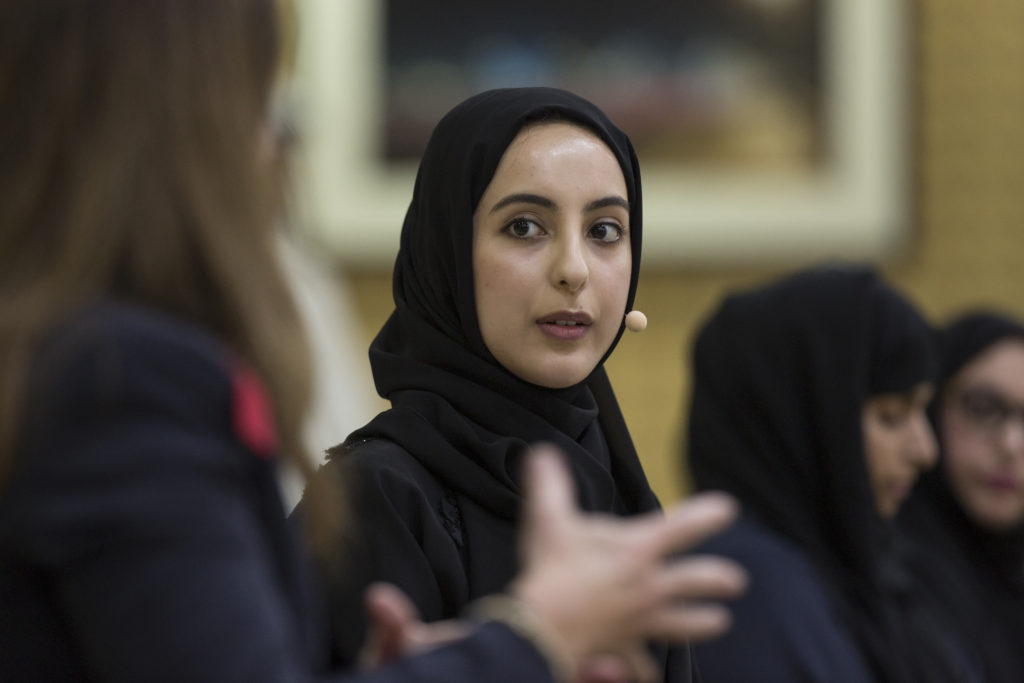 At the tender age of 22, Shamma was appointed UAE's Minister of State for Youth Affairs, making her the youngest government minister in the world! She represents youth issues and aspirations and sets plans and strategies to utilize their energy.
Lana Zaki Nusseibeh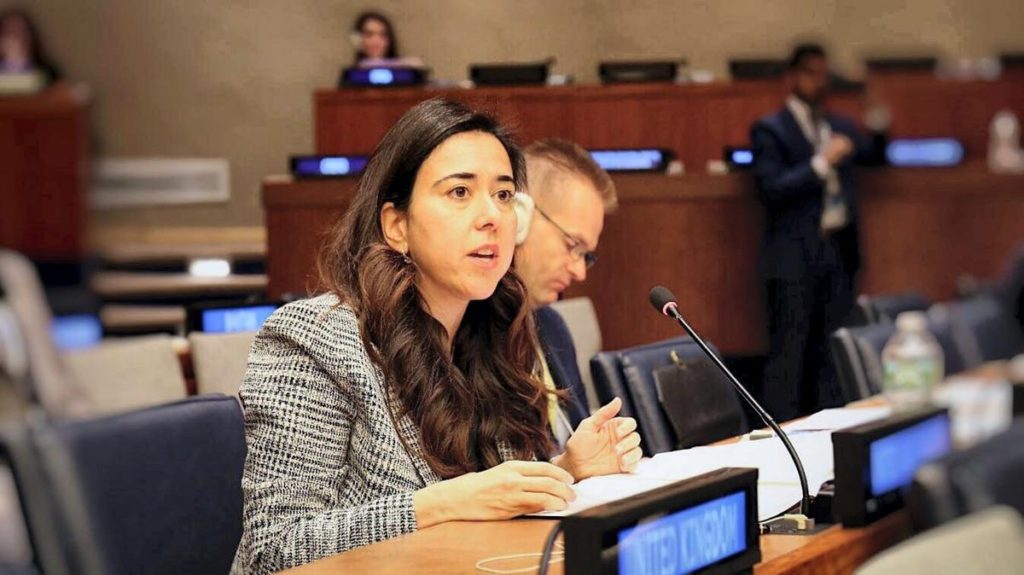 Ambassador Lana was the first women to be appointed Permanent Representative of the UAE to the UN in 2013. She focuses on peace and security issues, humanitarian assistance, women's empowerment, sustainable development and human rights.
Nada Askar Al Naqbi
Nada plays a huge role in promoting sports in the UAE. She's Deputy Head of the Arab Women's Sports Tournament (AWST) and the and Head of the Executive Committee and Director General of the Sharjah Women Sports Foundation that launched in 2012.
Dr. Amina Al Rustamani
Amina is the definition of a boss lady, she ranked number 9 in the CEO Middle East's fifth annual list of the world's most powerful Arab women in 2015. Not only is she CEO of TECOM group, she's also the force behind Dubai's design district which reshaped the country fashion industry.
Salma Al Baloushi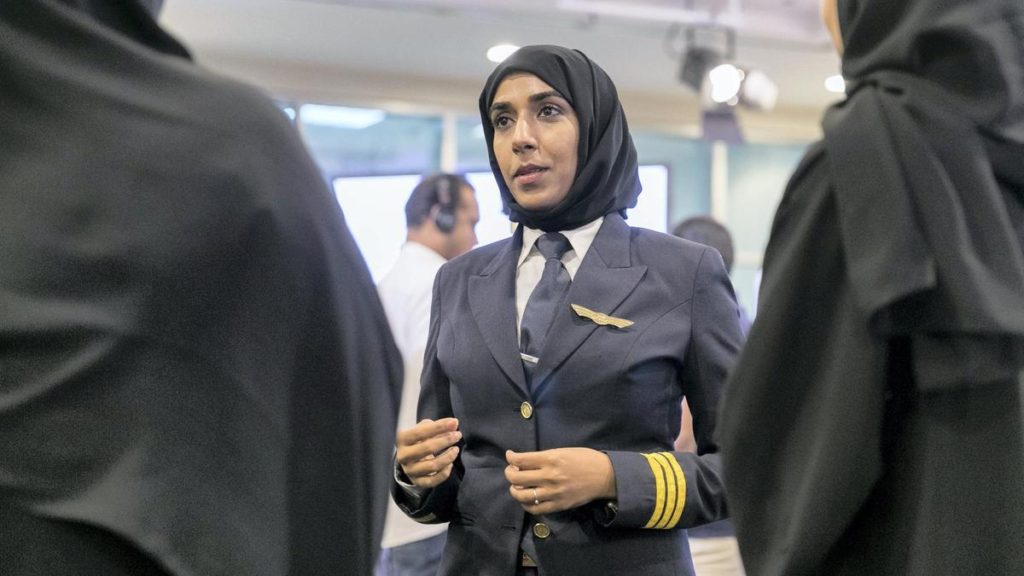 At 24, Salma became the first Emirati women to drive a plane solo which earned in her a place in The 100 Greatest Women in Aviation book. The Etihad's first female pilot broke boundaries for all Arab women.
Dr. Raja Easa Al Gurg
The managing director of the Easa Saleh Al Gurg Group, Raja is president of Dubai Business Women Council, vice chairperson of the board at Dubai Healthcare City Authority and board member at Dubai Chamber of Commerce & Industry (DCCI) and Dubai Women's Association. She also became the first Emirati businesswoman to write an autobiography in 2018.
Balqees Fathi
With almost 10 million followers on Instagram, Emirati-Yemeni singer Balqees made the Forbes 30 under 30 list for most influential personality in music. Besides her sucessful albums, she was featured in Piaget's Ramadan campaign in May, and brand ambassador for Pantene and L'azurde.
Ohood Al Roumi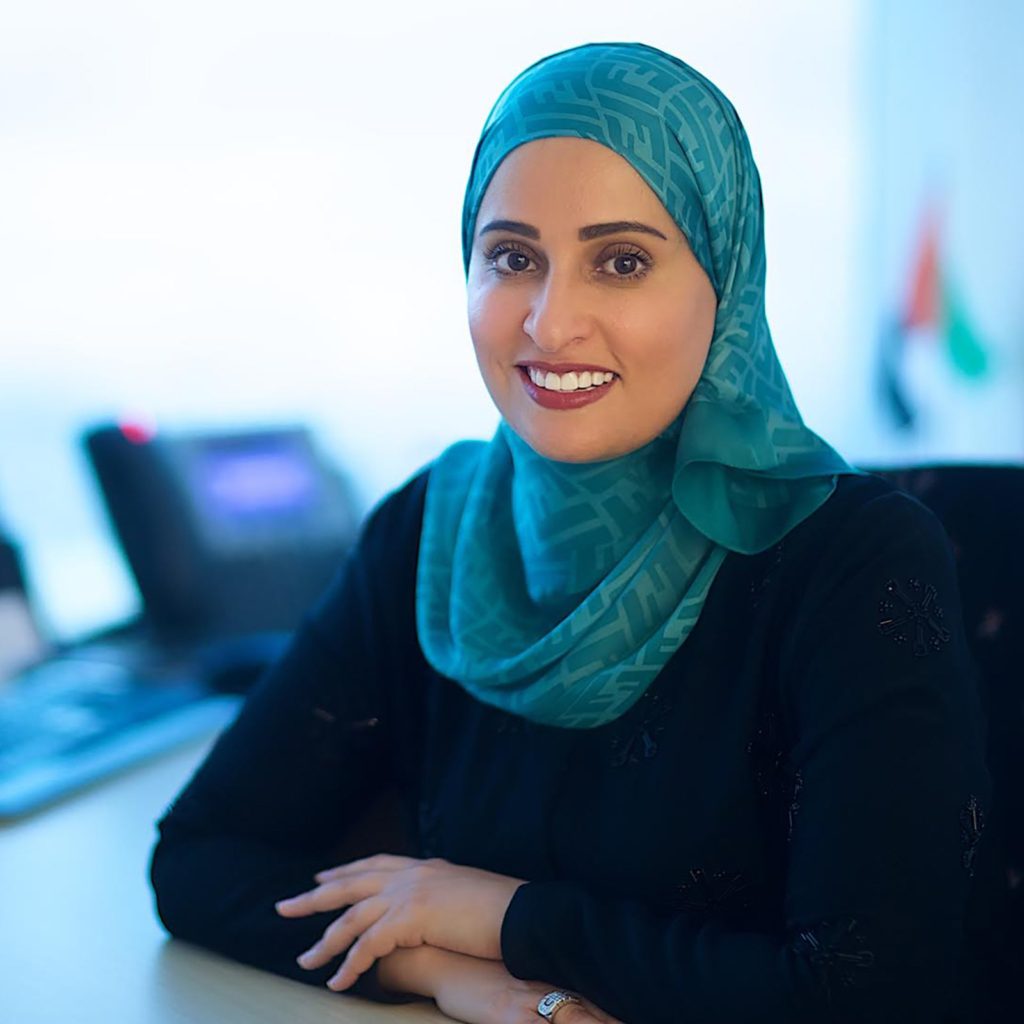 Her warm title as minister of state for happiness and wellbeing is far from the hard world she put towards UAE residents. She over looks many projects with the UAE's 2021 vision while being a leader in the government.
Nada Al Bedwawi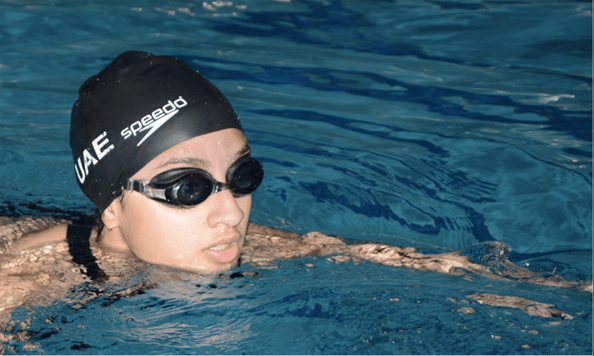 The olympic athlete participated in the Rio 50-metre freestyle as the first female Emirati swimmer. She's training nonstop concentrating on taking gold in Tokyo 2020 games.
Amal Al Qubaisi
Dr. Amal became the first woman in the Arab world to be elected as speaker of a national council in 2015. In 2006 she became the first woman elected to the Federal National Council.
Nayla Al Khaja
Nayla is the first film producer/director in the UAE. She's a CEO of multiple media companies and founder of Dubai's first film club. She works to build the UAE film industry and promoting women in cinema.
Mariam al-Mansouri
Mariam is the first female fighter pilot of the United Arab Emirates and one of first women to join the UAE Air Force academy, graduating in 2007.
Sheikha Lubna bint Al Qasimi
Lubna is a regular on Forbes power lists for her ground breaking roles. In 2016, she was appointed Minister of State for Tolerance with her years of experience.
Fatima Al Jaber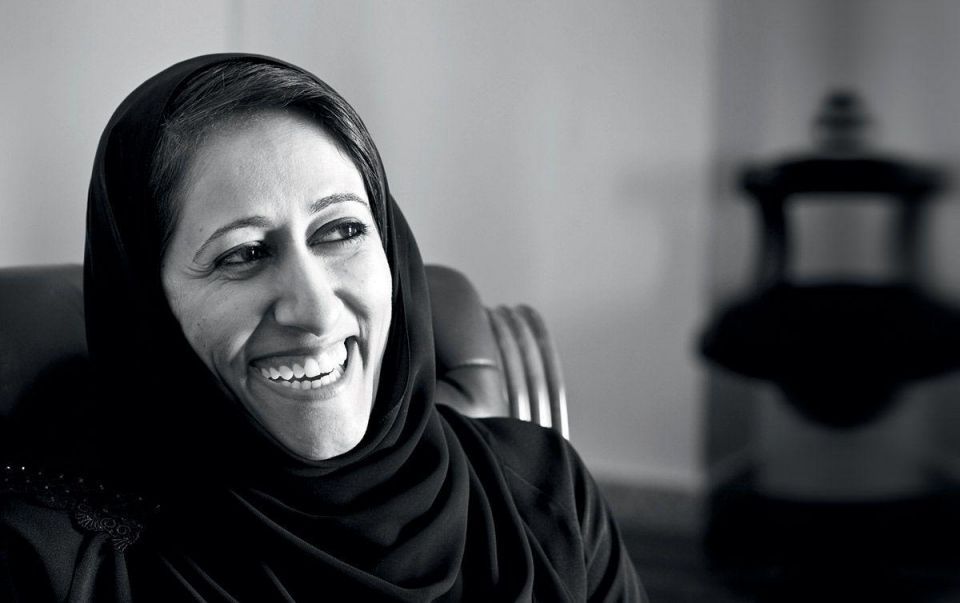 Fatima became the first Emirati woman to be elected to the Abu Dhabi Chamber of Commerce board of directors in December She is the COO of Al Jaber Group in UAE
Amna Al Haddad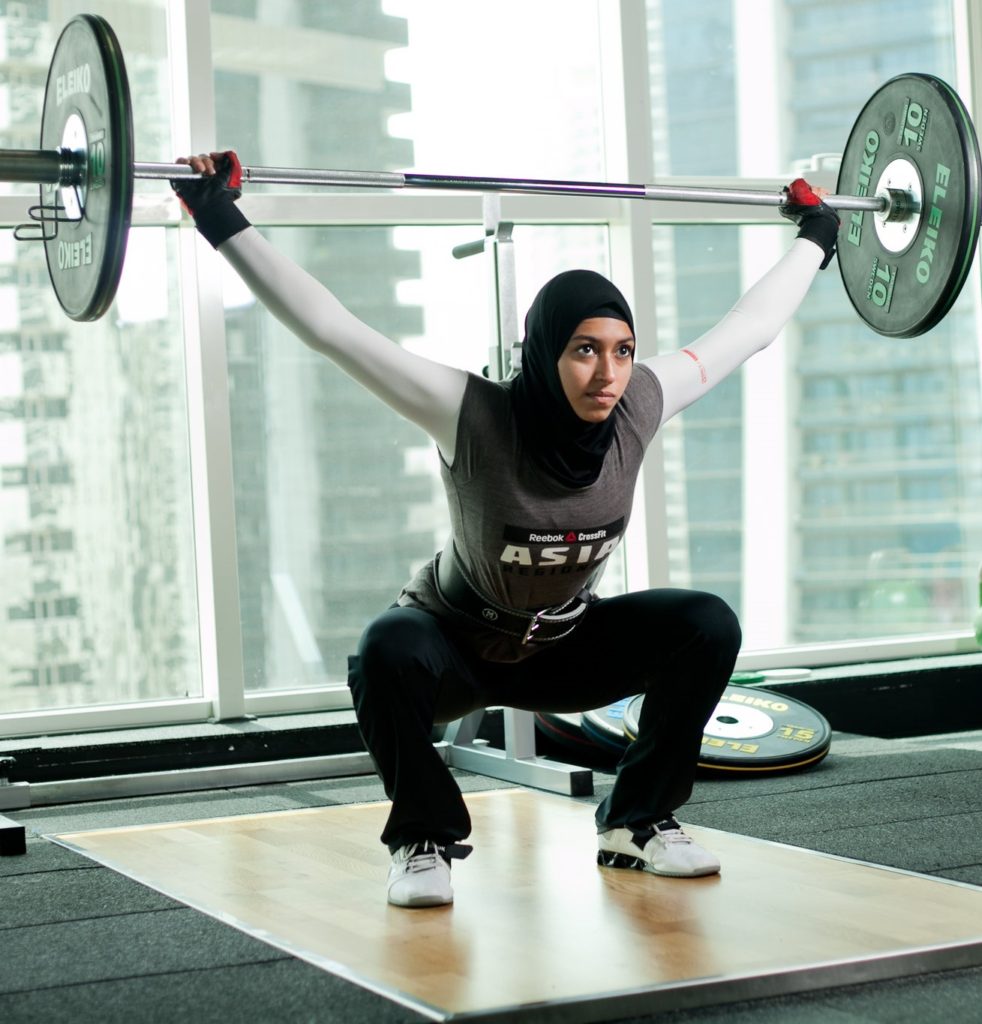 Amna is the first hijabi athlete to compete in CrossFit and Olympic weightlifting in the Middle East. The former journalist has been featured in countless Nike and sports campaigns and now inspires women with her motivational speeches.
Taim AlFalasi
Social media influencer Taim has over 2.5 million Instagram followers and over 500,000 YouTube subscribers where she shares her life through travel, explorations, and breaking boundaries. She strives towards helping women find their creativity and following their truest dreams.
Elissa Freiha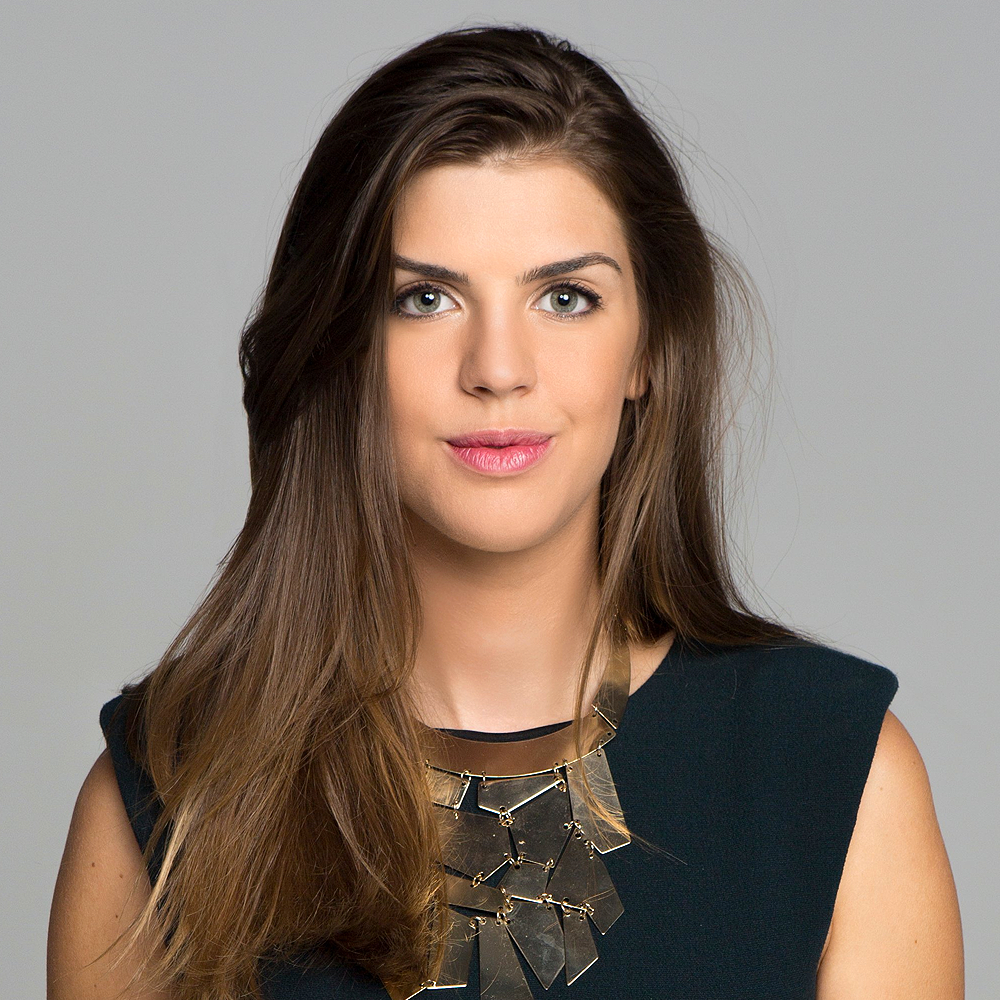 Emirati-Lebanese businesswoman and activist Elissa is the co-founder of Womena, a dubai-based platform that uses angel investors to help women establish their own startups.
Reem Al Marzouq
The young ambitious engineer designer a hand-free driving car which landed her a patent, making her the first. The invention for disabled individuals made her a role model for females in the male dominated field.
WE SAID THIS: Dont forget Emirati women's day is held on August 28