Meet the First Hijabi Athlete on the Cover of Women's Health Magazine
via emiratesreview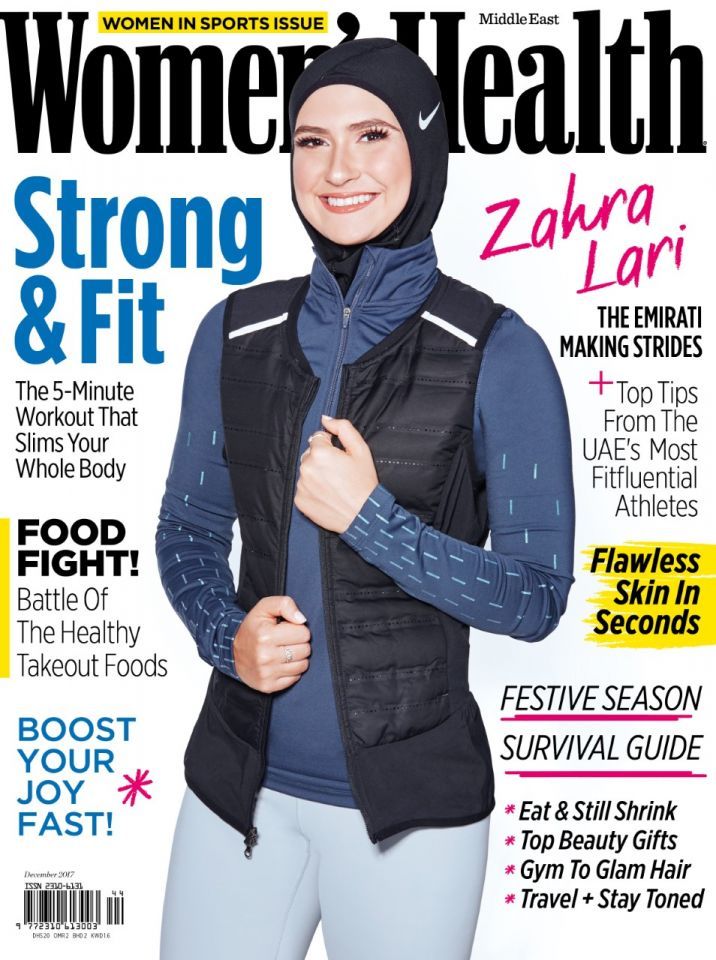 Meet the first hijabi athlete to get featured on the cover of Women's Health Middle East; the one and only Emirati ice skater Zahra Lari. She is the first figure skater from the United Arab Emirates to ever compete internationally.
"Women's Health Middle East is all about showcasing some of the amazing local talent we have here. We are celebrating athletes, strength, women and empowerment," said Danae Mercer, Editor -in-Chief of Women's Health Middle East and Men's Health Middle East.
The 22-year-old athlete is on the cover of the magazine's December edition, and is seen wearing the new Nike Pro Hijab. She hopes to become the first athlete to represent the UAE in the 2018 Winter Olympics, and to serve as an inspiration to young women.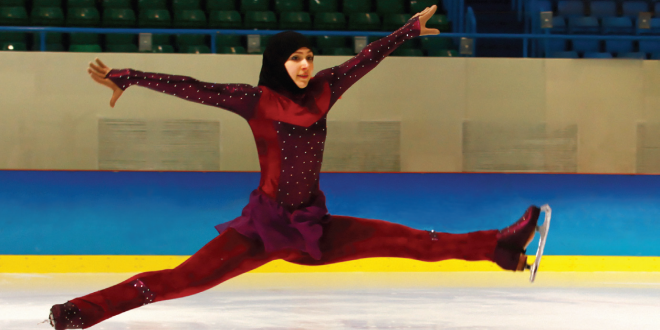 "Being on the cover of Women's Health is amazing," said Lari. "I've been reading it since forever. To be part of it, and to be the first one ever in a hijab on the cover, makes me so happy. I'm so proud and very, very honored to be able to do that. It's amazing."
WE SAID THIS: You go, girl!