Shifting to Sulfate-Free Products? ELVIVE Came Up with This New "Low Shampoo" That Will Change the Game!
In light of the current natural hair embracement trend, many women and girls started being more conscious of the products they use. Be it styling products, oils, conditioners, shampoos, you name it! As the ladies started digging in and acquired more knowledge about their hair in terms of what's good and what's not for them, they were able to start identifying their enemies! Exploring the worst of them all, sulfates and parabens came on top of the list. Sulfates, the main foaming agents, create a lathering effect to remove accumulated dirt and grease from your hair stripping natural oils produced to nourish and protect it. Parabens on the other hand, directly causes damage to both hair and scalp.
Not until ELVIVE stepped in with its new sulfate-free innovation, ELVIVE Low Shampoo, with no sulfate, no foam, and no paraben. It's basically a gentle cleansing alternative to regular shampoo with less foaming effect. Elvive introduced a new technology as it removed chemicals such as the sulfate and paraben-based ones eliminating foam and aggressive friction for your sensitized hair.
As for the naturalists that have a long complicated routine, we have some good news for you! Elvive Low Shampoo combined 3 products in 1! You can now drop conditioners and masks from your routine as Elvive Low Shampoo will gently cleanse your scalp, easily detangle, and deep condition your hair.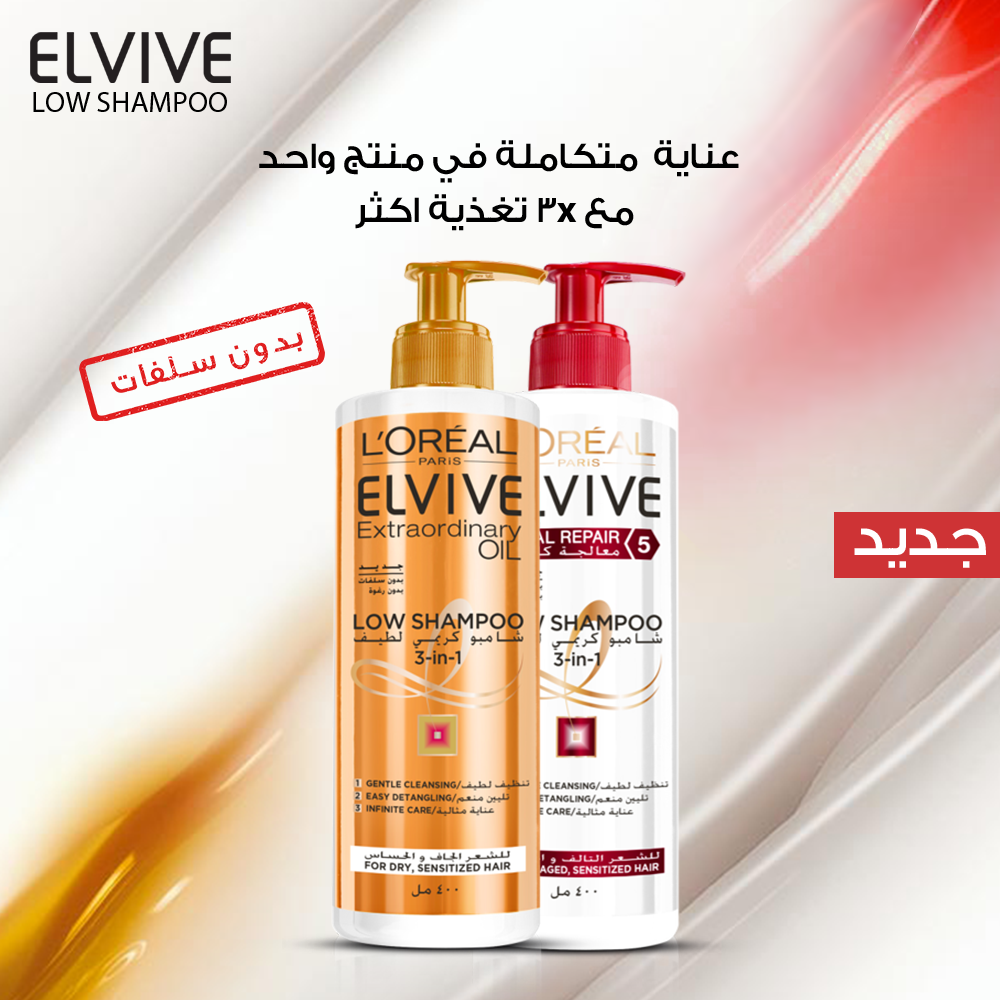 So, whether you're currently transitioning and going heat-free and all or you're struggling with your overprocessed hair that's already damaged from too much heat and hair dye, then this one's definitely for you!
WE SAID THIS: Let us know what you think if you decide to try it out!