Since we love our MENA region dearly, I decided that Dubai's hot spots are cool, but they don't represent the diversity we all love. Instead of hitting the downtown spots in a major city, let's shed some light on the unique captivating spots across the whole region that everyone should visit once in their lifetime. 
Marsa Matruh, Egypt
The white sands and turquoise beaches are a mini getaway located on the coast of Egypt. Marsa Matrouh is full of unique shops that sell imported and local organic products. Walk downtown or enjoy water activities like a motorboat or snorkeling.
The unique location is surrounded by neighboring beaches and hotspots you can easily visit. We highly recommend staying at Jaz Almaza Bay for an effortless luxurious stay. 
Siwa Oasis, Egypt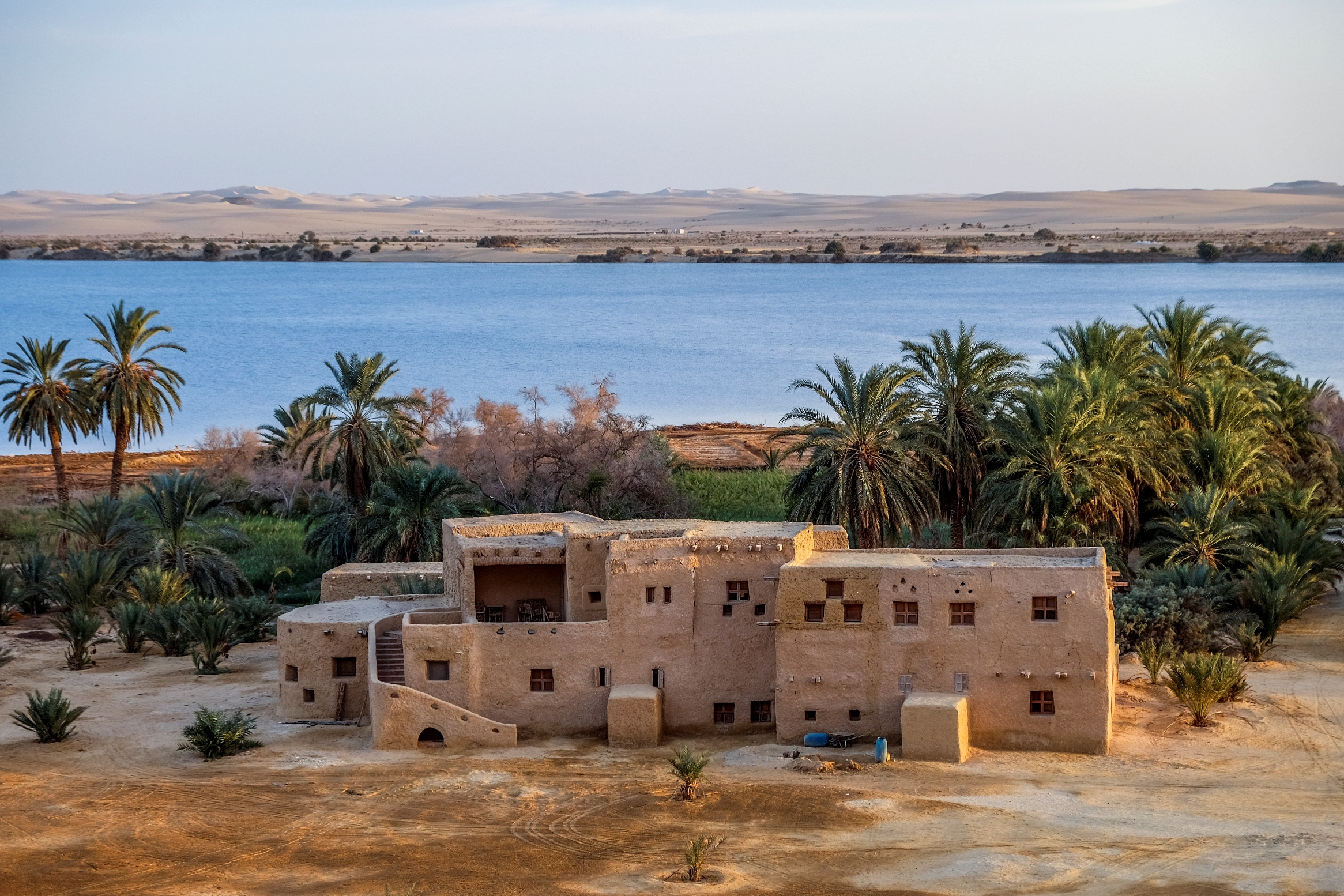 Salt lakes, fresh local dates, and olives, and colorful kilims on therapeutic sands make your desert dreams come true. End your active day by eating at the famous Abdu's restaurant and pick up some souvenirs from the iconic market. 
Aswan, Egypt
Beyond the Pyramids, visit the Nile's most magnificent treasures on both sides of the longest river in the world from colorful Nubian villages to the ancient Egyptian history beautifully exhibited at Philae Temple.
Byblos, Lebanon
The lush green Lebanese mountains are a hidden treasure through every season. From ski resorts to mountain summer picnics, as well as the old souks; they are all must-visits. Oh, and the fresh seafood by the port is unmissable. Be it camping or high-end restaurants, Jbeil or Byblos is all year long destination for suburb fun. 
Dead Sea, Jordan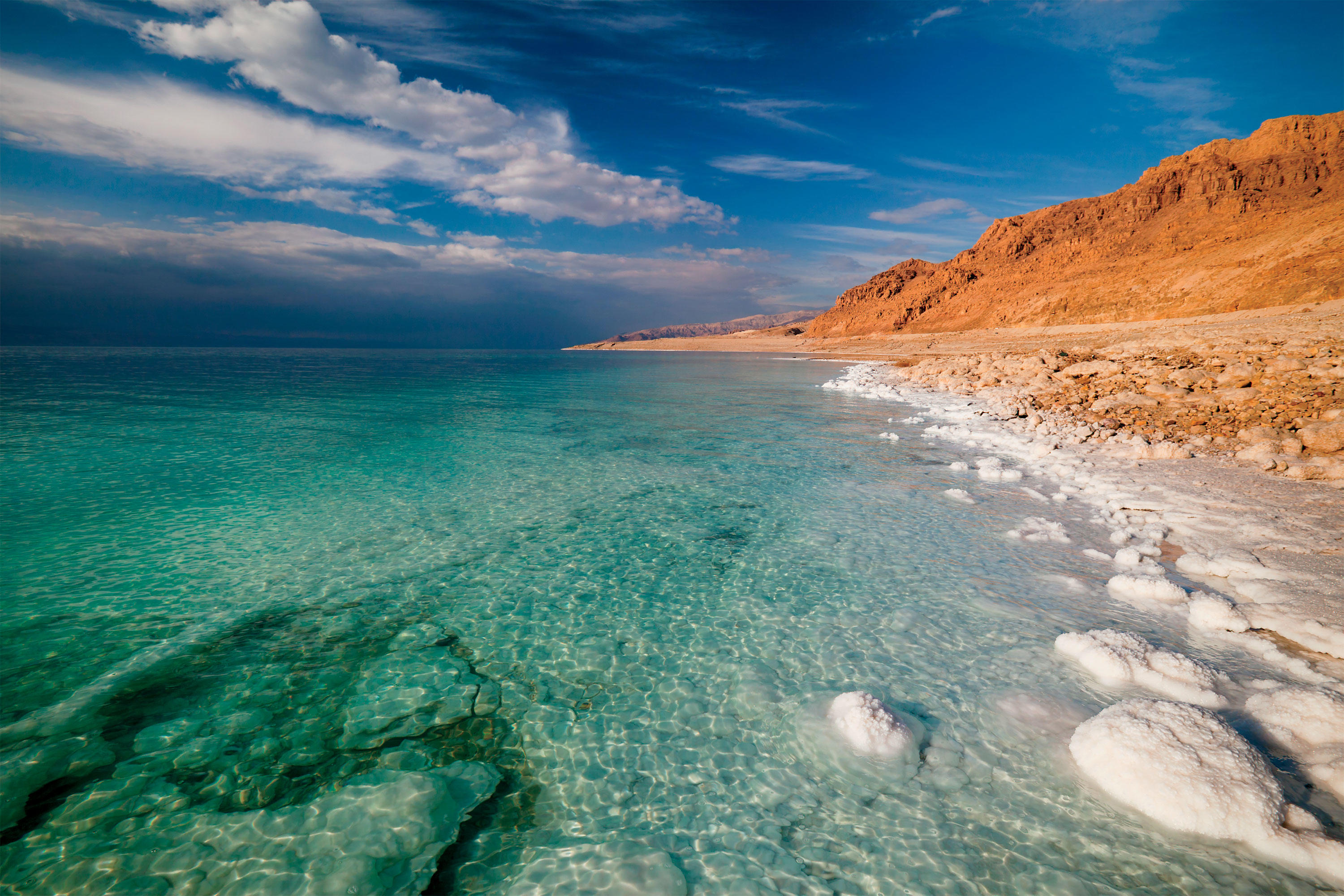 The lowest elevation point on earth is unlike any beach you've visited; floating on the salty waters is a once in a lifetime experience. Sit on the shore and lather on mud and mineral-rich fluids; the salts and muds there are used internationally in spa treatments. 
Petra, Jordan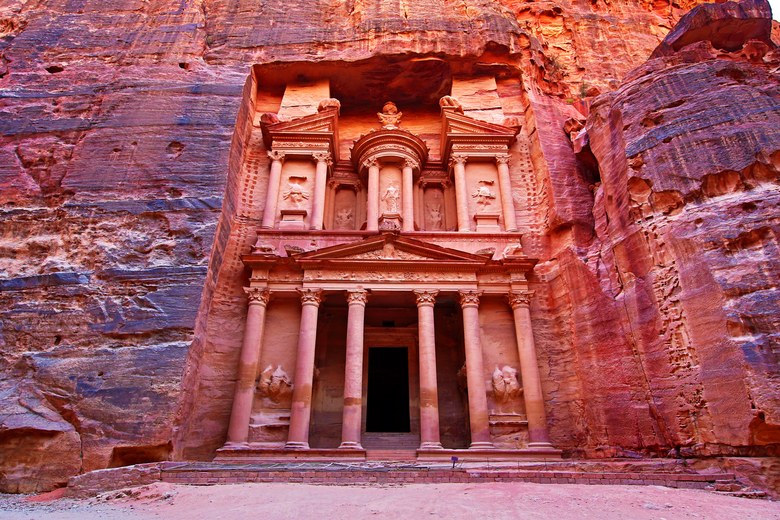 The pink historical city is the hottest attraction after the dead sea, especially that it's one of the current Wonders of the World. After a sunny day by the beach, head to the ancient open-air museum. The amazing engraved hills are a breathtaking climb. A hike in the Jordanian trail is pretty much the Arab Grand Canyon.
Musandam Fjords, Oman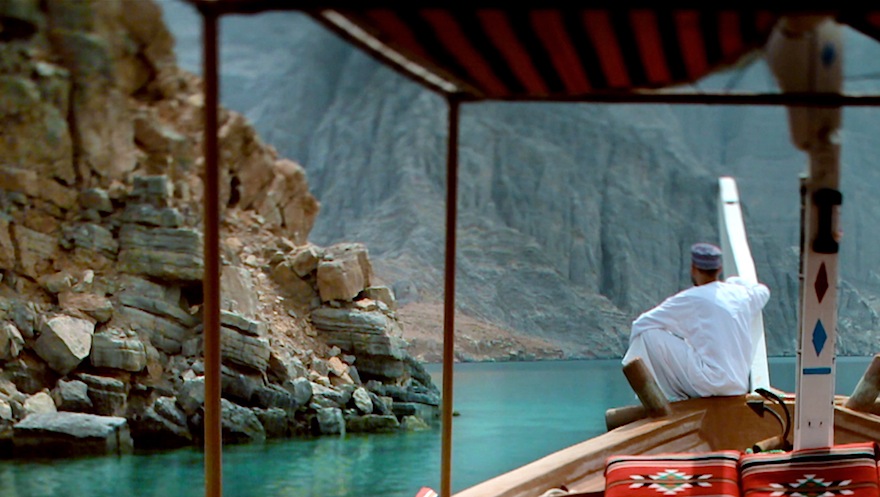 Norway has nothing on Oman! Once again, nothing beats the greenery and stunning waterfalls you won't even believe they exist in the Middle East. Take a swim with the dolphins in smooth bodies of waters or hit the breathtaking surrounding mountains that look like a picture on a postcard.
Sidi Bou Said, Tunisia
The North African country holds fabulous layers of explorable sightseeing form tile workshops to clear waters. Sidi Bou Said is basically the Arab Santorini! A cliff of white and blue houses overlooking the Mediterranean water is full of fresh yummy lemon squeezed seafood. 
Chefchaouen, Morocco
The blue city in the northwest Moroccan mountains is on every travel blogger's feed and it's time to visit it. The pastel blue walls under the sunlight are like melted cotton candy ice cream. Blue walls, blue skies, and colorful plant pots equal endless Instagram posts.
Ras Al-Khaimah, UAE
The city is home to the best restaurants and a laid back local atmosphere of people who love luxury. It is everything but boring and offers many camping sites and desert fun. There's a regional museum, parks, and historical sights worth visiting.
Baalbek, Lebanon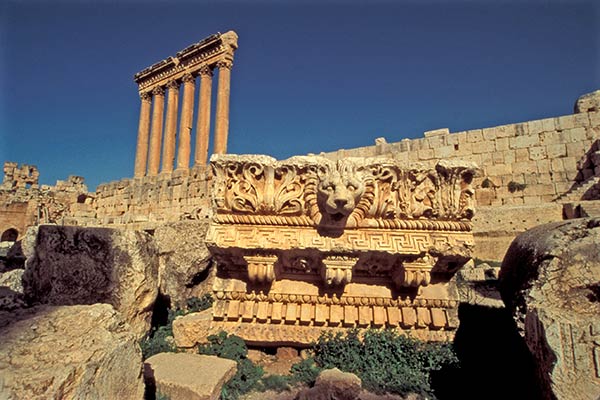 Full of Roman history, the broken down walls take you back in time to a few centuries ago. Standing in the middle, you can almost hear the lions and alligators from the events that took place.
Al-Ula, Saudi Arabia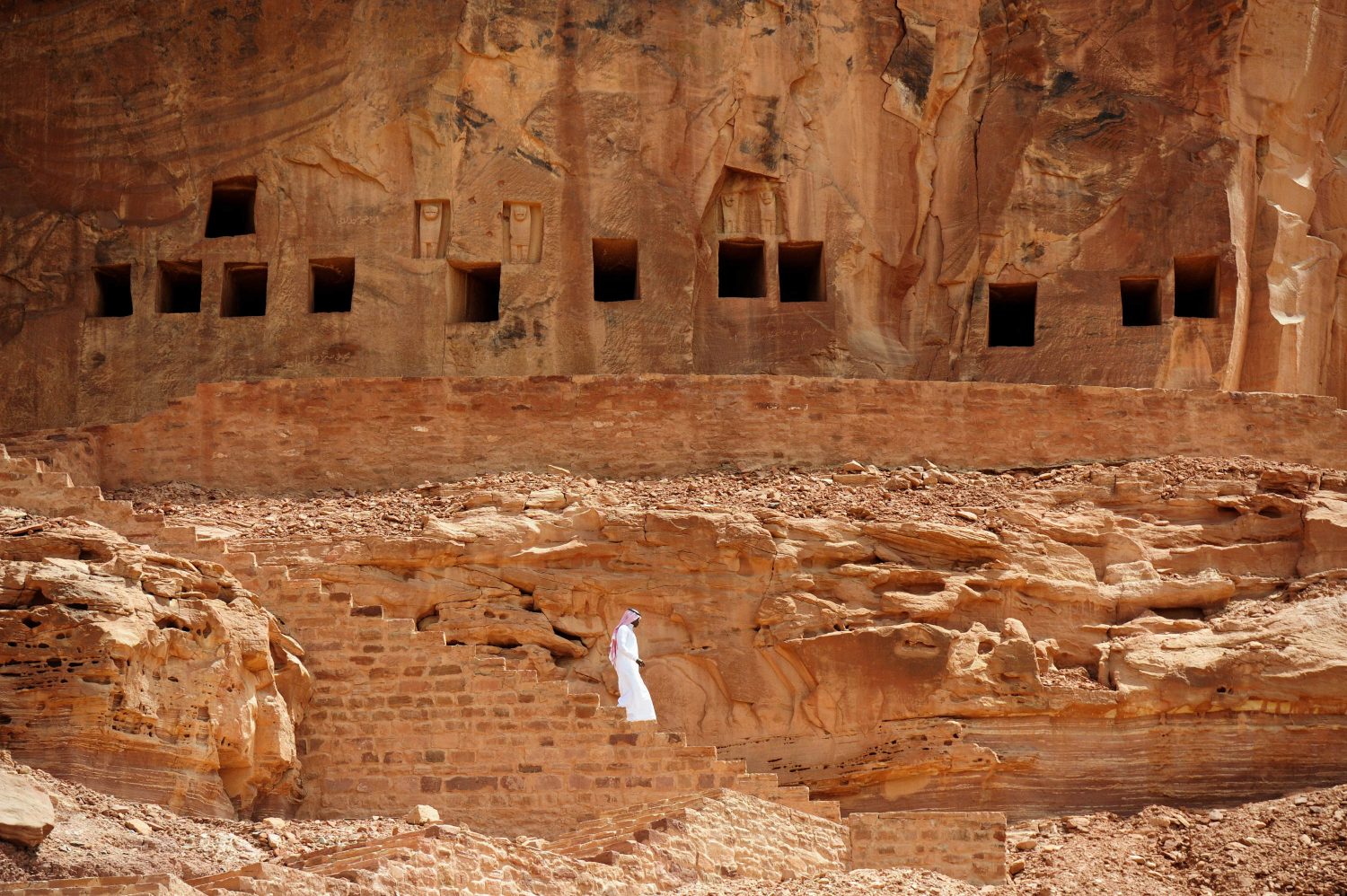 The historical site, that's buried deep in the desert, holds ancient ruins from Nabateans. This zone has recently taken a modern turn and it became a hotspot where international concerts take place.
Gouraya National Park, Algeria
Is this place even real? I can't stand people who imagine a drought like desert when they think of our region. These lush mountains and forests surrounded by waters and exotic animals are any nature enthusiast's dream.
Socotra, Yemen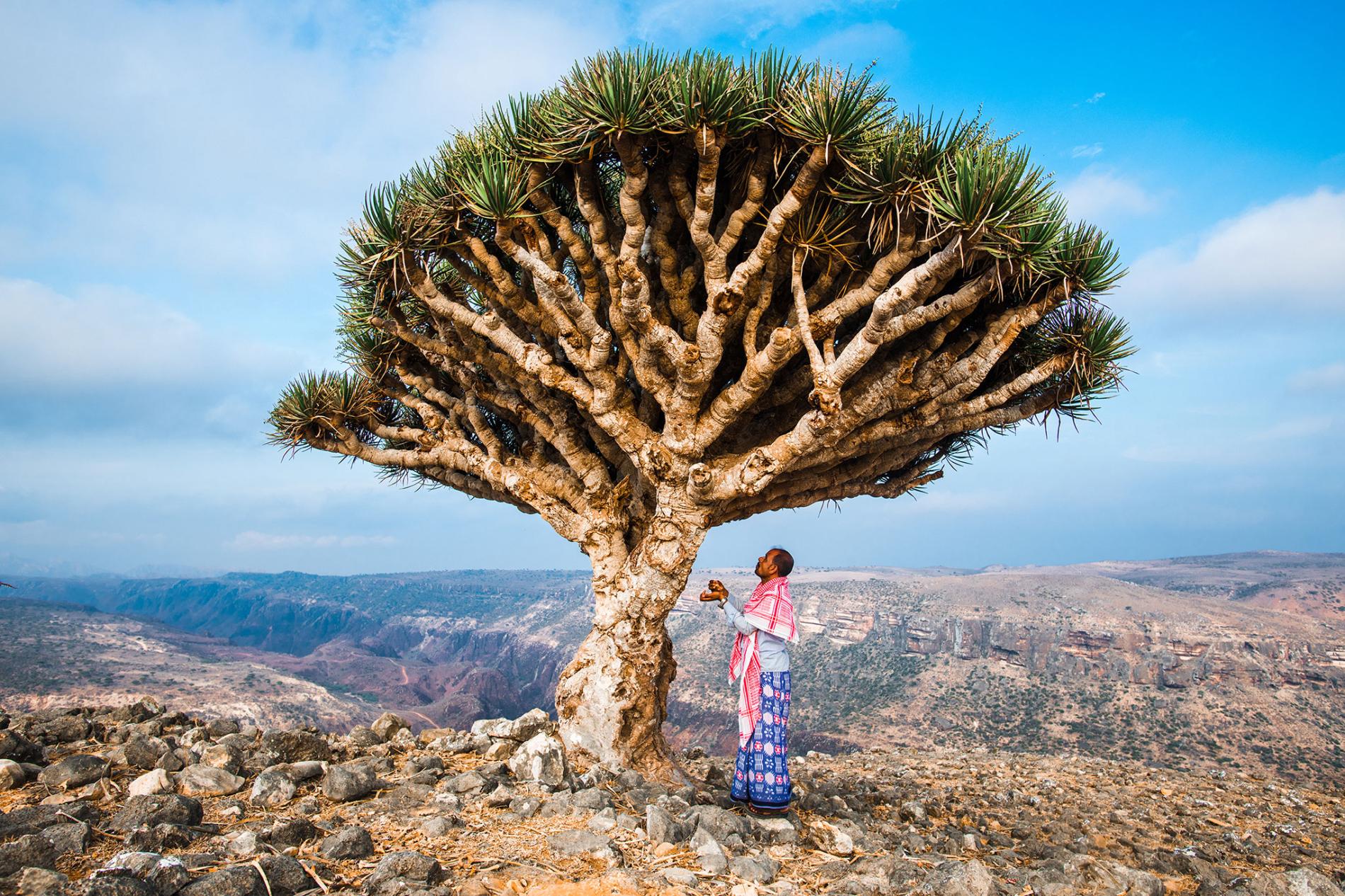 You can't find a unique place like this anywhere. These cool trees grow all over the site and its breathtaking spots. The island is full of biological diversity and the paradise is worth a visit.
Wadi Shab, Oman
Once again, Oman is home to the best spot in the Middle East for natural heritage. You look at this place and think to yourself, how heavenly can this get?
Khor Al-Udeid, Qatar
The smooth white sandy desert with a waterfront is perfect for multi-usage between car drifting, sandboarding. and chilling at a picnic by the calm water.
Wadi Rum, Jordan
Mars on Earth, the seductive red paradise is on my bucket list! Enjoy a camel ride, a hiking trip, or bring your tent in the valley for a night under the starry sky.
Sheikh Zayed Mosque, UAE
Named after the beloved leader, the grand mosque in Abu Dhabi is breathtakingly beautiful and attracts visitors beyond prayers. All white and printed delicately with flowers, the spacious holy site will make you feel pure on the inside.
Western Asir, Saudi Arabia
The protected site of lush green bushes and sharp cliffs is the oldest area known for the pretty change in environment from Saudi's sandy deserts. Very popular for family picnics with hot Arabic coffee and rock climbing.
WE SAID THIS: How beautiful is our MENA region?