13 Decomposed Bodies of Egyptian Men Found in Libyan Desert
Via alarabiya
Libyan media outlets reported to Al Arabiya and Khaleej Times, that 13 — or more — decomposed bodies of Egyptian men and their passports were just found in a desert in Libya.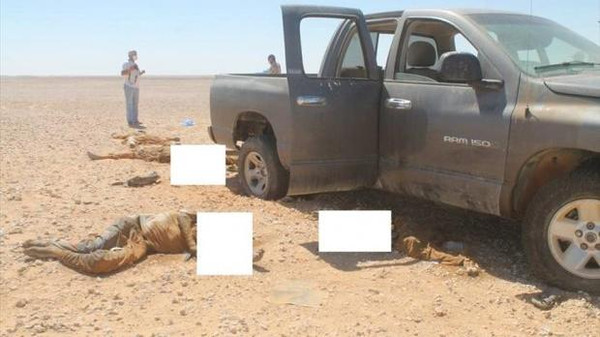 Alwasat news website reported that the bodies of illegal Egyptian migrants were found near Jaghbub Oasis, south of Tobruk. A military source said that after receiving information that there are bodies in the northwest of the Jaghbub Oasis, military patrols combed the area and found 13 bodies.
They also said that all 13 men were buried according to Islamic law as the bodies were semi-decomposed, adding that the Libyan Red Crescent and relevant authorities in Tobruk took samples from the bodies and will inform the dead men's families.
WE SAID THIS: Our thoughts and prayers goes to the victims and their families.