It came to our surprise that Arabic tattoos were popular in the world of the rich and famous, even though not many Arabs actually have tattoos. The beautiful letters inked in Arabic have become a trend amongst famous celebrities.
Here are 12 celebrities who got themselves inked in Arabic and what their tattoos actually mean.
Peggy Gou
The South Korean DJ got the word "habibi" tattood on her collarbone last year and it couldn't look any cuter!
Angelina Jolie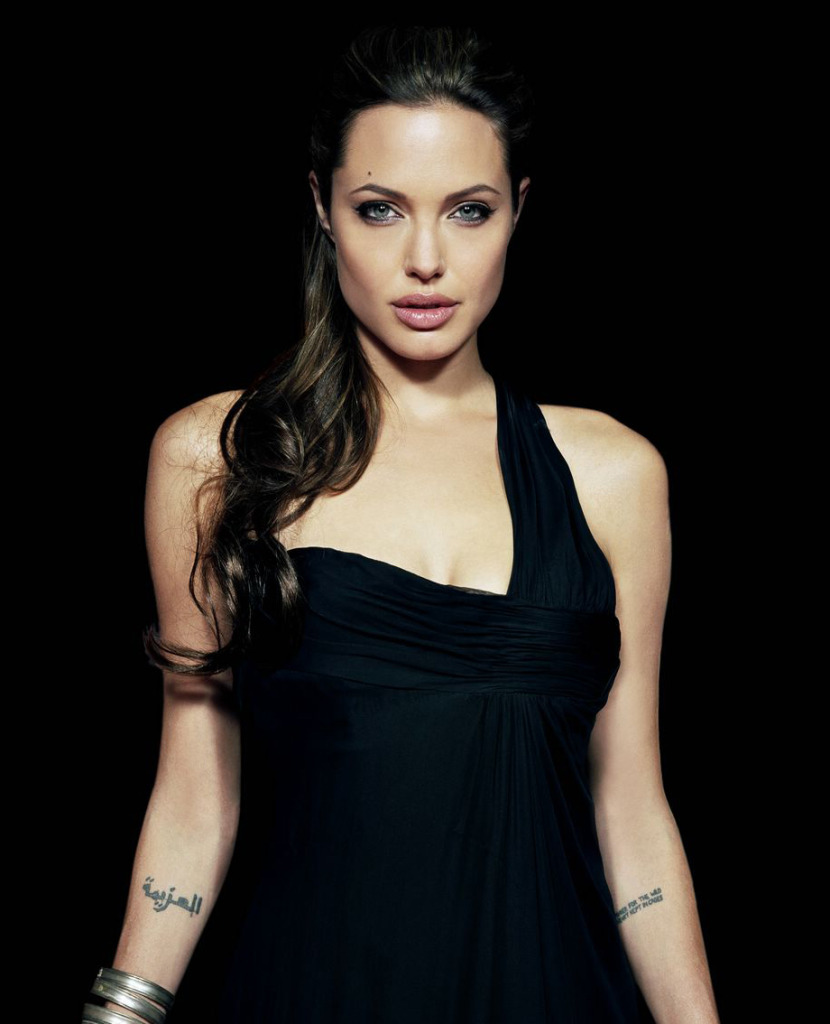 Actress Angelina Jolie has quite a few tattoos all over her body. But the tattoo inked in Arabic is the perfect description of a woman with her characteristics. "العزيمة" is Arabic for "determination" or "strong will power" – and what better word to describe this extraordinary woman?
Zoe Saldana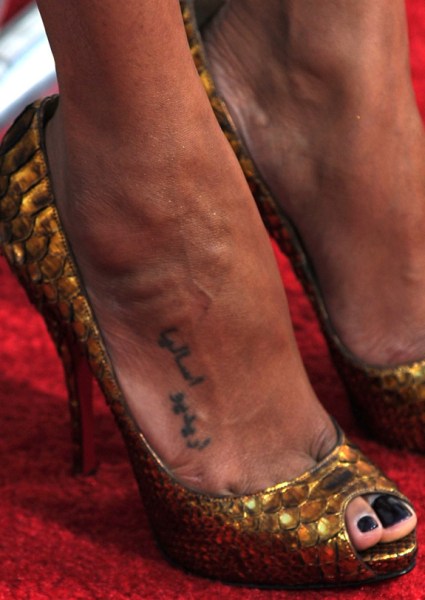 Via Steal Her Style
American actress and dancer Zoe Saldana has a curious tattoo on her right foot where only the first and third word are written in Arabic. The first word "أريد" means "I want" and the third word "أسألها" means to ask. The second word is not Arabic, but is composed of the Arabic letters "y" and "w".
Selena Gomez
"أحب نفسك أولاً" is Selena Gomez's advice that we should actually take! It means "Love yourself first".
Kym Ryder
British singer and former songwriter inked her children's name in Arabic on her left shoulder, David and Emily.
Zoe Kravitz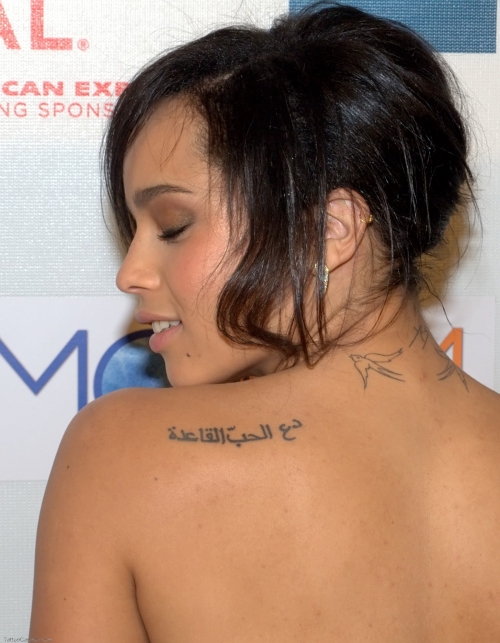 Unfortunately, actress Zoe Kravitz's tattoo turned out to be grammatically incorrect as it says " دع الحب القاعدة" which would translate into " Let the love the rule" instead of " Let the love rule".
Zlatan Ibrahimovic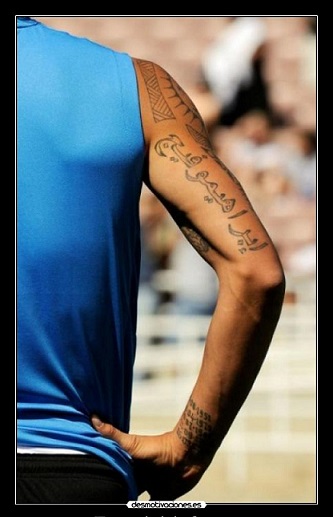 This footballer loved his surname so much he put it permanently on his arm – in Arabic.
Collin Farell
Amongst Collin Farell's tattoos is an Arabic tattoo inked on his left wrist "الحرية" meaning "Freedom".
Zayn Malik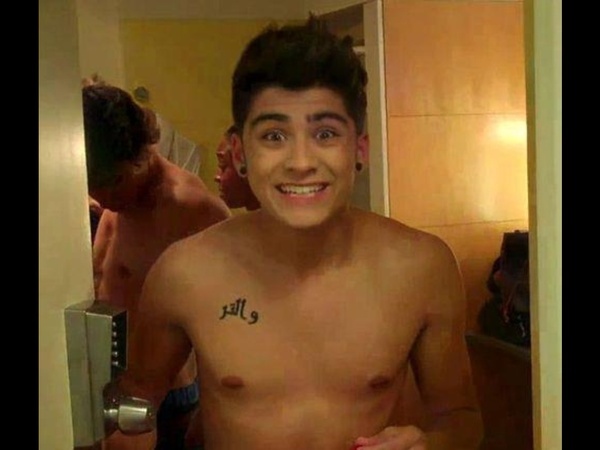 One Direction's Zayn Malik got his grandfather's name "Walter" inked in Arabic. What a sweet way of remembering his gramps.
Christina Perri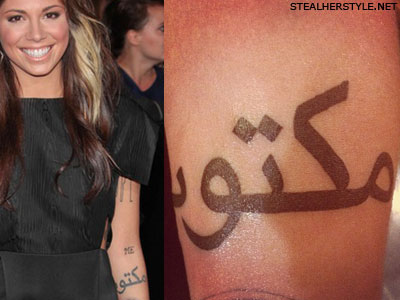 Another Arabic tattoo can be found on Christina Perri's left arm "مكتوب" which means "destiny".
Michael Clarke
Australian cricketer Michael Clarke has a whole paragraph tattooed in Arabic, but we're not quite sure what the whole thing says…
Leona Lewis
Although for everyone else the meaning of Leona Lewis's tattoo is a mystery, we're lucky to be able to read Arabic and translate it ourselves! " أنا لحبيبي و حبيبي لي" is a virtue of her love, which is literally translated into "I am for my beloved and my beloved is for me".
Rihanna
On the left side of her ribcage, Rihanna has inked "الحرية في المسيح" which translates into "Freedom in Messiah".
WE SAID THIS: If you're thinking of getting yourself a tattoo, check out where you can get inked in Cairo. If the tattoo goes bad there are options, such as The Removery, to reverse the art"