It seems to be wedding season pretty much every season these days. And having both friends and a sister that have recently gotten hitched, I know how tiring and nerve-wracking the whole process can be. At least there's a white light at the end of the tunnel: those couple weeks after the wedding spent on a beach somewhere.
Although the Caribbean, Maldives and Paris seem to be the typical destinations, why not think more local? Here are 10 honeymoon spots in the Middle East that will blow your mind and are ready to book today.
Sanctuary Sun Boat III – Nile River, Egypt
"Perfect for a relaxed cruise along the Nile, the stylish Sanctuary Sun Boat III exudes all the discreet, elegant ambiance of an exclusive club. Smaller than the average Nile cruiser, Sun Boat III offers an intimate atmosphere and personalized service.

Choose between a Royal Suite with bathtub and balcony, a Presidential Suite with a bathtub and 14 Luxury Cabins on either the Nile or the Promenade Decks."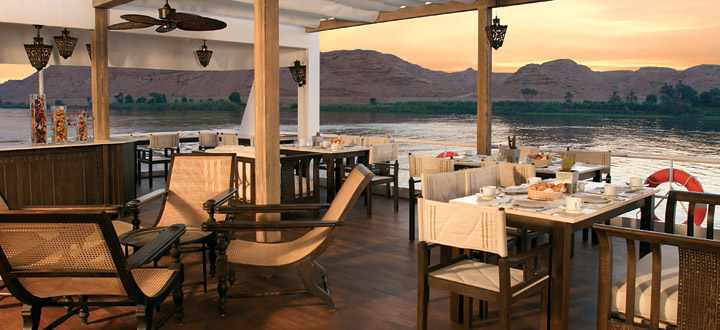 Six Senses – Zighy Bay, Oman
"The adventures start at Zighy Bay and allow you to experience the culture of Oman and the buzz of the United Arab Emirates. These include a host of traditional and modern attractions from both countries; unique experiences from a creative list of the best available.

Combining and customizing tours to suit both the active guest and the guest who prefers to sit back and relax – taking in all that these fascinating destinations have to offer."
Kempinski Hotel Ishtar – Dead Sea, Jordan
 "In true Kempinski style, the Kempinski Hotel Ishtar Dead Sea is elegant and contemporary in design with direct access to the Dead Sea. Quiet enclaves set a midst gardens, lagoons, winding rivers and waterfalls are ideal places to snatch a quiet moment, whilst the terrace provides stunning views of the Dead Sea – especially at sunset as you relax with a classic cocktail in hand."
Hotel Albergo – Beirut, Lebanon
"The Hotel Albergo is a magnificent residence and a member of the renowned global organization, Relais & Châteaux. A city mansion, it boasts a delightful ochre façade that hides the most imaginative decor. blending the Orient and the West, it is a tribute to both De Nerval and Lamartine and a nod to Pierre Loti.

All the suites are designed in different themes, with remarkable attention to detail in creating a warm, homely feel – with Bohemian crystal chandeliers, antiques and, spacious bathrooms. The bathrooms are hugely luxurious, combining natural lighting, Jacuzzi baths, precious Briare's porcelain and marble marquetry throughout."
Banyan Tree Al Wadi – Dubai, UAE
"Amid stretches of desert sand in tranquil Wadi Khadeja, an oasis of peace awaits at Banyan Tree Al Wadi. A sanctuary surrounded by the evergreen ghaf tree. Experience magical Arabian nights and the romance of living like nomads, complete with Asian-inspired hydrotherapy spa facilities, a dedicated nature reserve, a private beach club and an 18-hole championship golf course.

The activities on offer are outstanding with the world-renowned Banyan Tree Spa or a round of golf at the Al Hamra course to a class in falconry, horseback-riding, camel safaris and bike trails. An Arabian wildlife experience awaits within the nature reserve, home to local desert fauna such as Arabian gazelles, camels and oryxes, offering you a unique opportunity to interact with and observe these gentle creatures up close.

For that romantic dinner ascend to the dramatic Saffron Tower where a personal chef and butler await amidst soft sand dunes and the resort's Bedouin tented villas. A symphony of oriental flavors will please your palate, while you enjoy complete privacy."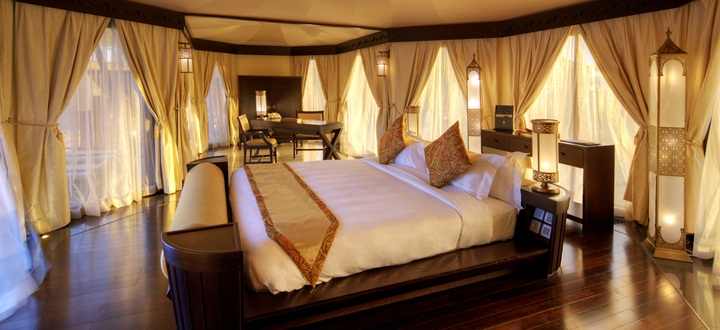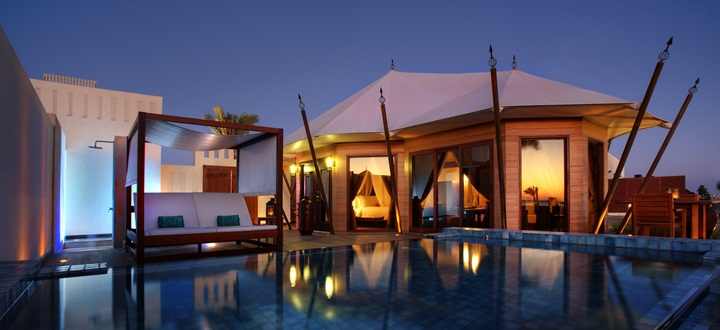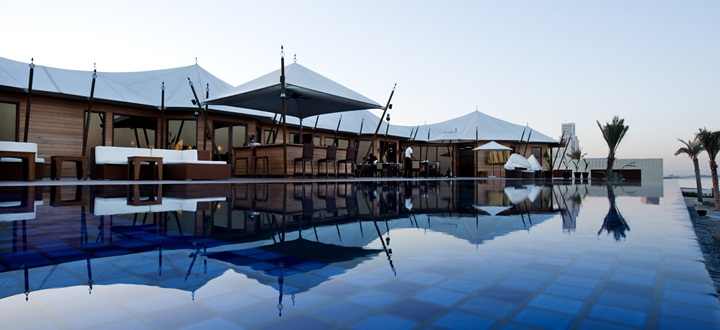 Adrere Amellal – Siwa, Egypt
"One of the first things on arrival in Siwa which delights and rests the eye, after the glare of the desert, is the blue stretch of the salt lakes, seen through the date groves.' – 'From Cairo to Siwa Across the Libyan Desert with Armoured-Cars' by Major T.I. Dunn, 1933

"Not half a hundred voyagings for gold
Could make me rich, as many times I've been
When, weary eyed, I've watched the dawn unfold
And spread soft radiance
O'er a desert scene."
– G.F.F. to A.M.H in 'The Lost Oasis.'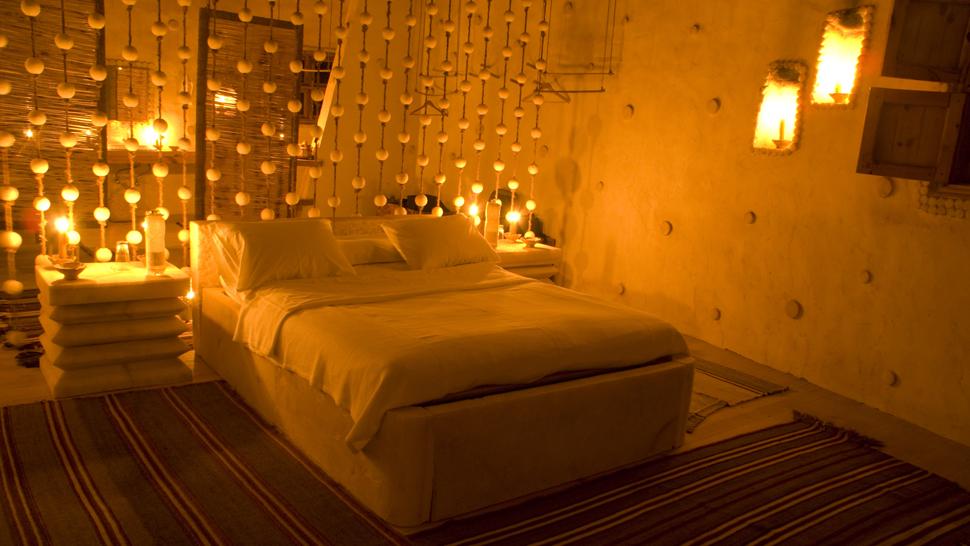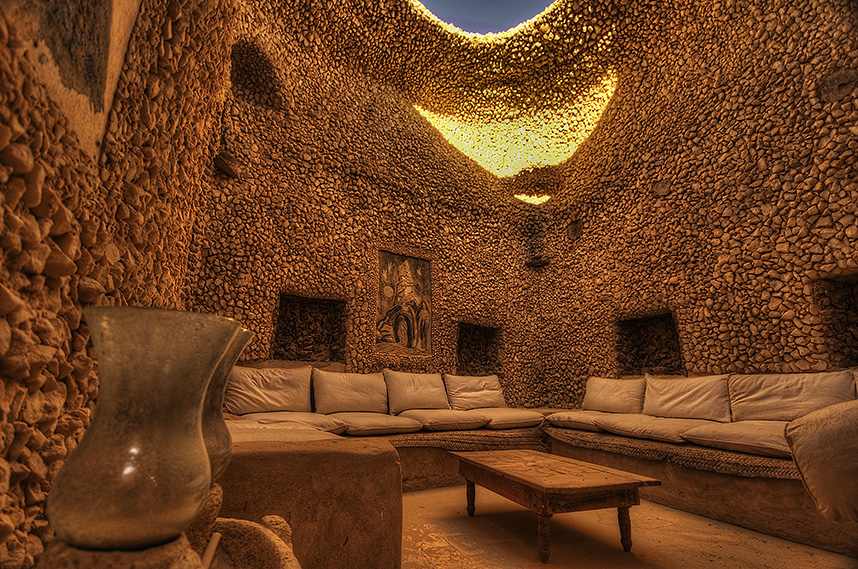 St. Regis Saadiyat Island – Abu Dhabi, UAE
"The prestigious S.t Regis Saadiyat Island has an enviable location on the 9km protected white sandy beach of Saadiyat with views over the warm azure seas of the Persian Gulf. The pristine Saadiyat Island being 500 meters off the coast of Abu Dhabi is within a twenty minute drive of the International airport and a ten minute drive to the bustling center of Abu Dhabi.

The Mediterranean architecture offers sophisticated guest rooms and suites all with butler service, large balconies and elegant bathrooms. Superior Rooms have resort views, whilst the Superior Sea View Rooms boast commanding views of the turquoise ocean. There is a selection of spacious and opulent suites offering lavish accommodation for travelers who require privacy and exclusivity.

Dining at the St. Regis is extremely pleasurable with the restaurants offering Mediterranean, Arabian, Seafood and Asian cuisine, delight in the luxurious surroundings and the relaxed atmosphere that this beach resort offers."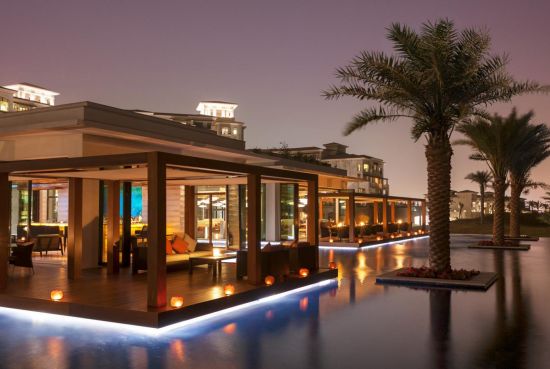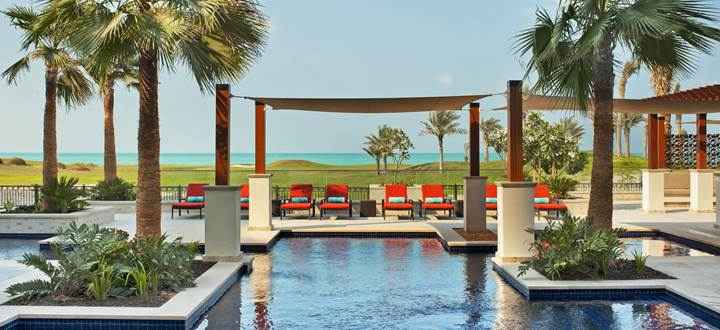 Al Moudira – Luxor, Egypt
"Set in a tranquil oasis, between the desert's edge and the fertile green fields of the West Bank of the Nile, Al Moudira is a hugely impressive boutique property. Creating the property was a three year labour of love for owner Zeina Aboukheir, and it shows. No stone has been left unturned in creating a masterpiece of authenticity, where domed roofs, soaring arches, columns, canopies and arabesques are amongst an array of features inspired by the palaces and villas of Egypt and the Middle East.

The hotel is surrounded by elegant, enclosed gardens with fountains, terraces and an abundance of wild flowers beyond."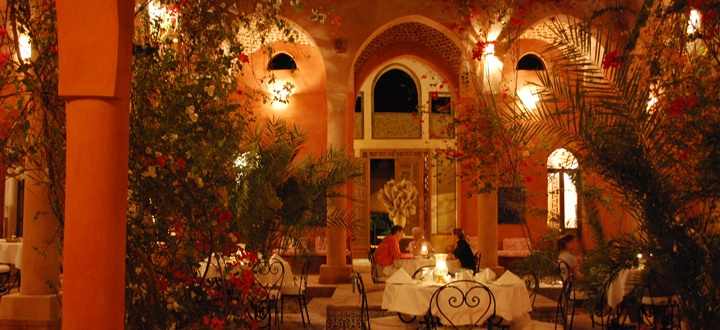 The Chedi – Muscat, Oman
"The Chedi Muscat is one of Oman's finest resorts. A short drive from the international airport, this luxury hotel offers 156 rooms and suites, three swimming pools, a water garden and stunning stretch of private beach. Choose to stay in a Serai Room, Deluxe Room, Deluxe Club Room or Chedi Club Suite; each beautifully appointed room features high ceilings and a refined Asian style décor.

We particularly love the Chedi Club Suites with their sumptuous sunken bath tub, separate living area and private terrace looking out over tranquil ponds and landscaped grounds and some with sea views."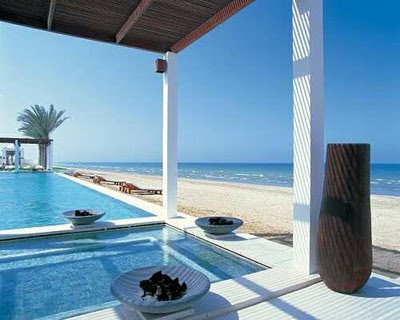 InterContinental Mzaar Lebanon Mountain Resort & Spa – Faraya, Lebanon
"The Mzaar is located near major tourist sites and has direct access to 80 km of ski trails.

The InterContinental Mzaar is equipped with a team of winter sports professionals, ski schools and snow-grooming gears for the steepest slopes, to secure a fun skiing adventure. Red Cross qualified patrolmen and medically-equipped rescue ambulances are on guard to secure a safe winter holiday."
WE SAID THIS: Check out 10 Things You Can Only Do in the Middle East.