After its unparalleled success abroad, the Egyptian documentary Lift Like a Girl is now available on Netflix for the whole world to stream.
The film premiered in both the Toronto International Film Festival and the Cairo International Film Festival; later on at the International Leipzig Festival for Documentary and Animated Film and it won the Golden Dove for Best Film in the German Competition.
In Egypt, the film won the Bronze Pyramid Award at the Cairo International Film Festival 2020, and the Youssef Cherif Rizkallah Award, in addition to the ISIS Award for best Egyptian film showing the economic and social emancipation of women.
'Lift Like a Girl' does not tell a simple story based on a repetitive sports trope; it is a multi-faceted film that delves into the complex relationship between trainee and coach and how mutual faith keeps the metaphorical boat from capsizing. Through her lens, director Mayye Zayed captured the beauty of determination, the ugliness of loss and the humanity in between.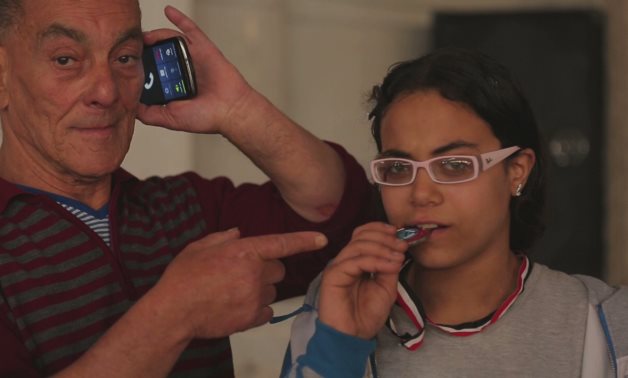 "I spent so many years with them that at the end we became kind of like family," she shared. "I think it can be very interesting to an international audience because it breaks stereotypes especially about women from the Middle East. There is this notion that women in the MENA region are always oppressed, or whatever. There are these cliches. And I think part of the problem is that many of the films coming from the region are made by men. They tell the story from their perspective." she told Variety.
The film tells the story of Captain Ramadan, an infamous Egyptian weightlifting trainer in Alexandria who trained his daughter, Nahla Ramadan, to become a world champion. He also trained Abeer Abdel Rahman, the first Arab woman to become a two-time Olympic medalist. Captain Ramadan comes across Zebiba, an ambitious teenager who is aspiring to become a world champion herself, and on the story goes. The film shows the growth of this relationship over the course of four years, showing feats of great athleticism as well as moments of pure, unshackled humanity.